---
Imagine 4-Days Just for YOU!

Your Hostess Nasha Barnes and The Inn Keepers at The Mansion at Noble Lane push the limits beyond your imagination with this Black Women's Lifestyle & Wellness ReplenisHer Retreat. Without spoiling the surprises, we can tell you to expect a simply breathtaking, authentically rejuvenating, remarkable time at The Akwaaba Mansion, starting from the moment you arrive.
We fill The Akwaaba Mansion to capacity with dynamic black women who are leading with positivity, grace & style! Everyone in attendance is a fabulous champion of change with some simply real wisdom to share. Women come from all over the world and many travel solo. Whether you're new or returning, you'll enjoy an exhilarating, refreshing, awe-inspiring time meeting new people and enjoying your "me time".
We've added on a day for this retreat, giving you even more time to be pampered, and ample time to relax and enjoy the space you're in. We cannot promise that you'll leave this place the same….We hope you're ready!

Monique Greenwood & Nasha Barnes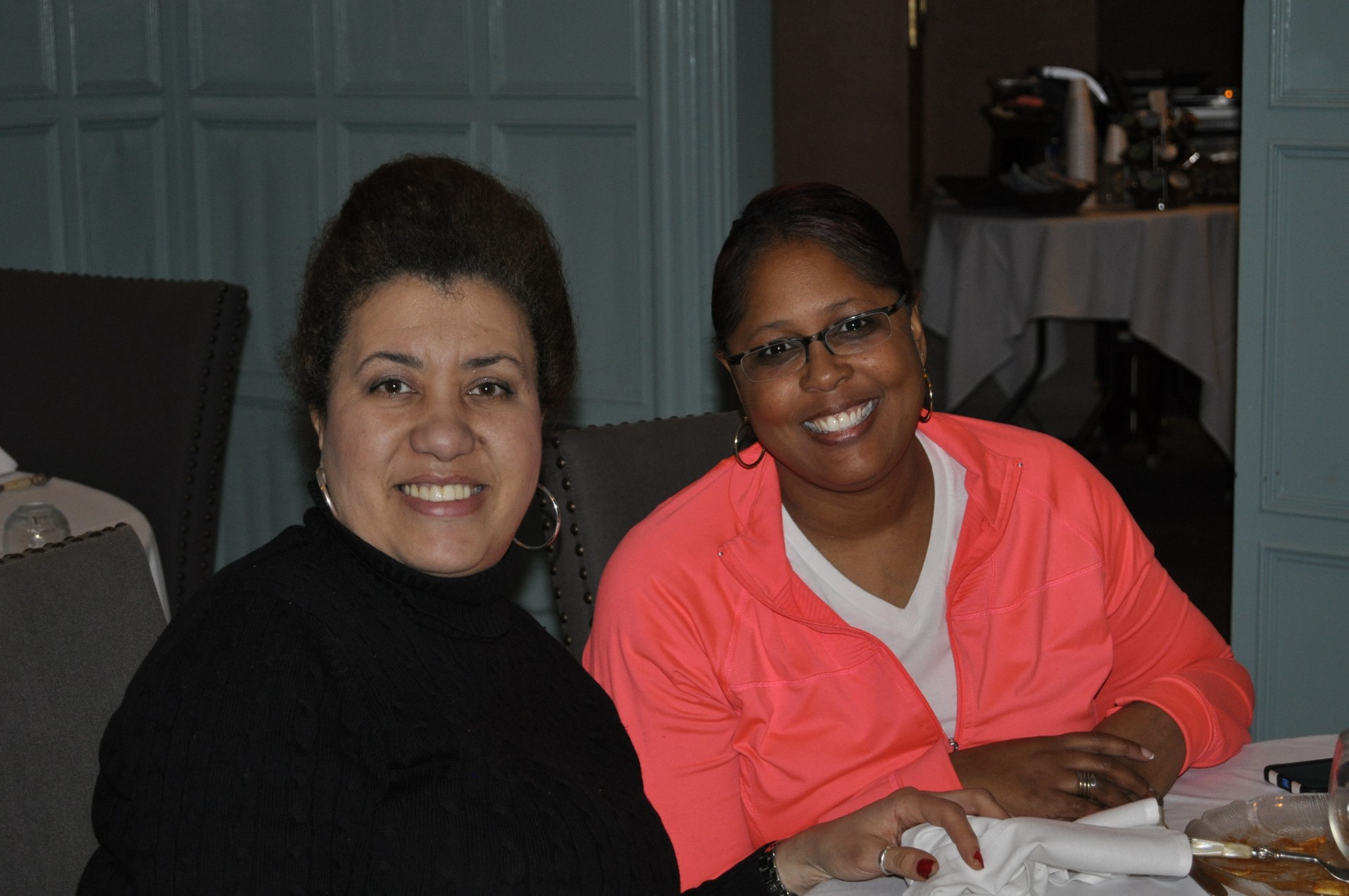 ---
All-Inclusive Accommodations

You'll love our opulent host property, The Mansion at Noble Lane, which is Monique Greenwoods, Bed & Breakfast Resort and Spa in the Pennsylvania Poconos. Get Checked Inn for R&R, Intimate Conversations on Black Women's Lifestyles & Wellness, and time to Refuel, Renew & Re-emerge. You're in for a treat with all-inclusive access to the entire resort including the sauna, indoor heated Olympic sized pool, morning yoga/stretch classes, and numerous magical indoor relaxation spaces and of course, YouTopia Spa.
All Reservations Include:
Thursday, June 13 – Sunday, June 16, 2019

4 days/3 nights Room Accommodations at The Mansion at Noble Lane
Thursday, Fire & Lounge Reception and Dinner
Friday, Saturday, Sunday Chef Prepared Breakfast
Friday, Healthy Lunch Experience & Dinner
Friday, Radiant Woman Session
Saturday Garden Luncheon & Dinner
Saturday Meditation and Soothing Sounds Experience
Intimate Conversation Sessions (Hosted by Nasha Barnes, Featuring Special Guests)
Early Morning Yoga Session
Replenishing Water Relaxation Session
Access to Property Including: 10,000 square-foot recreational facility, complete with a state of the art gym, yoga/pilates/dance studio, indoor Olympic-sized heated swimming pool, and numerous magical meditation spaces
All Taxes, Fees, and Gratuities are Included.
Resort Details
The Mansion at Noble Lane, A Premier Akwaaba Inn, Bethany, Pennsylvania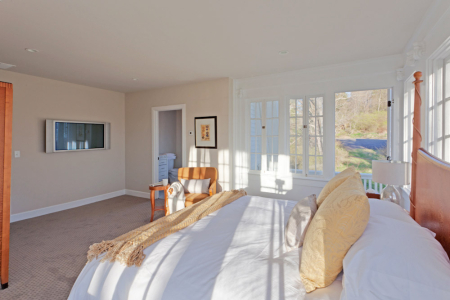 ---
Premium Accommodations
What was once an exclusive estate is now your personal escape. Enjoy spacious Premium Rooms with the best views; some with private balconies. 
(5) Rooms with King Bed, air-jetted or soaking tub w/rain shower, private balcony or premier view, large flat panel TV, writing desk, armoire, comfortable reading chair and in-room refrigerator: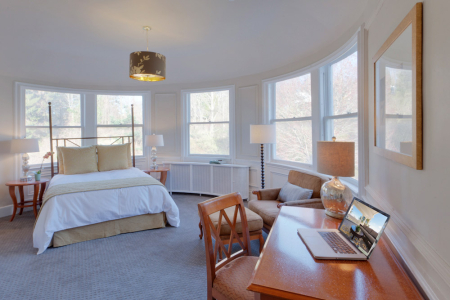 ---
Luxury Accommodations
Unique and inviting, each guestroom is designed for ultimate comfort. With oversized windows to bring the outside in, Luxury Rooms are larger and can often accommodate up to four guests.
(3) Rooms with King bed and on-suite bath with air-jetted or soaking tub w/rain shower, large flat panel TV, desk, armoire and in-room refrigerator.
3 nights accommodations include taxes, fees and gratuities
(2 per room) Shared Double Occupancy: $850 per person
(1 per room) Single Occupancy: $1175 ($391 per night)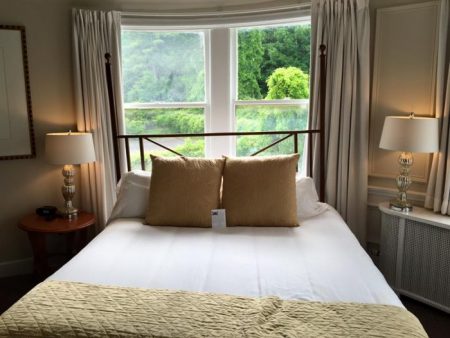 ---
Classic Accommodations
You cannot go wrong with any room in the Mansion. Even Classic rooms have oversize windows with  scenic views. Classic rooms offer value and charm!
(3) Rooms with King or Queen Bed, on-suite baths w/air-jetted or soaking tub w/rain shower, flat panel TV and in-room refrigerator.
3 nights accommodations include taxes, fees, and gratuities
(2 per room) Shared Double Occupancy: $850 per person
(1 per room) Single Occupancy: $1145 ($381 per night)
* Please contact us to confirm availability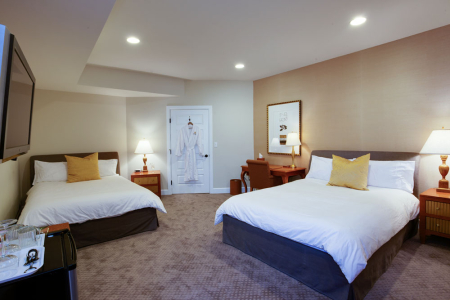 ---
Double Bed Accommodations
With only 3 double bedded rooms in the Mansion, these rooms are typically the highest in demand.  Each Luxury room has glorious sunrise views and features two queen-sized beds (one has a queen and King). 
(3) Spacious Rooms are furnished with 2 beds, an armoire, large flat screen TV and an in-room refrigerator. Each has an on-suite bath with a whirlpool tub with rain shower.
Includes 3 nights accommodations, taxes, fees and gratuities.
(3 per room) Triple Occupancy: $795 per person
(2 per room) Double Occupancy: $995 per person
*Please contact us to confirm availability. All roommates deposits must be made in order to reserve the room.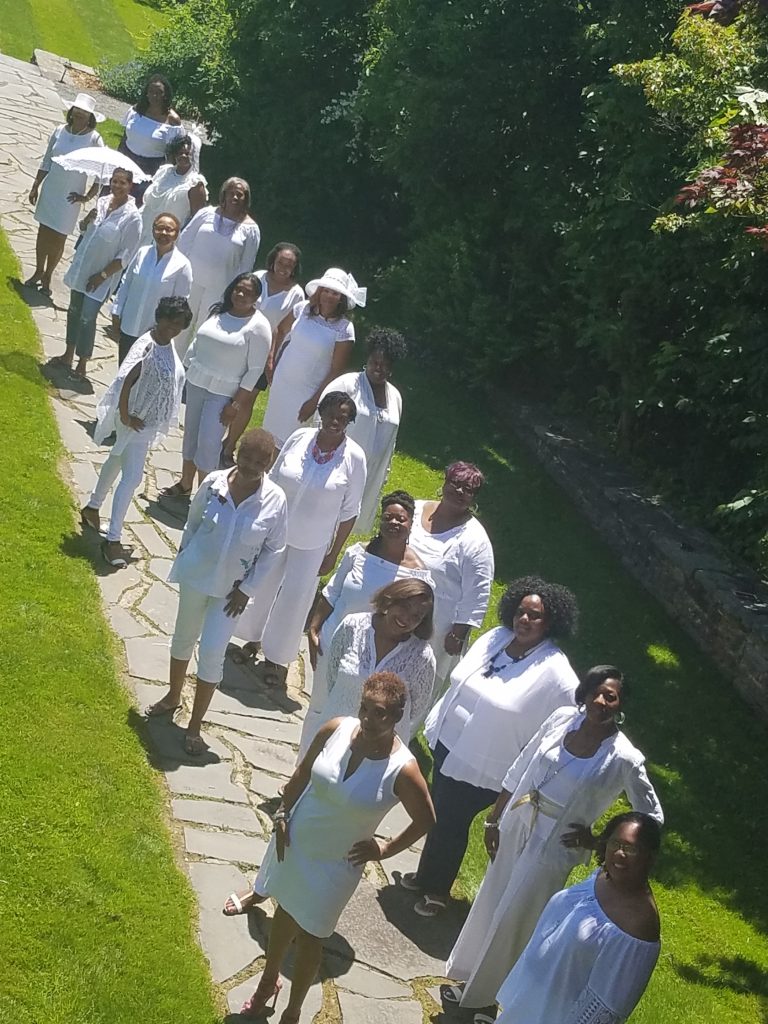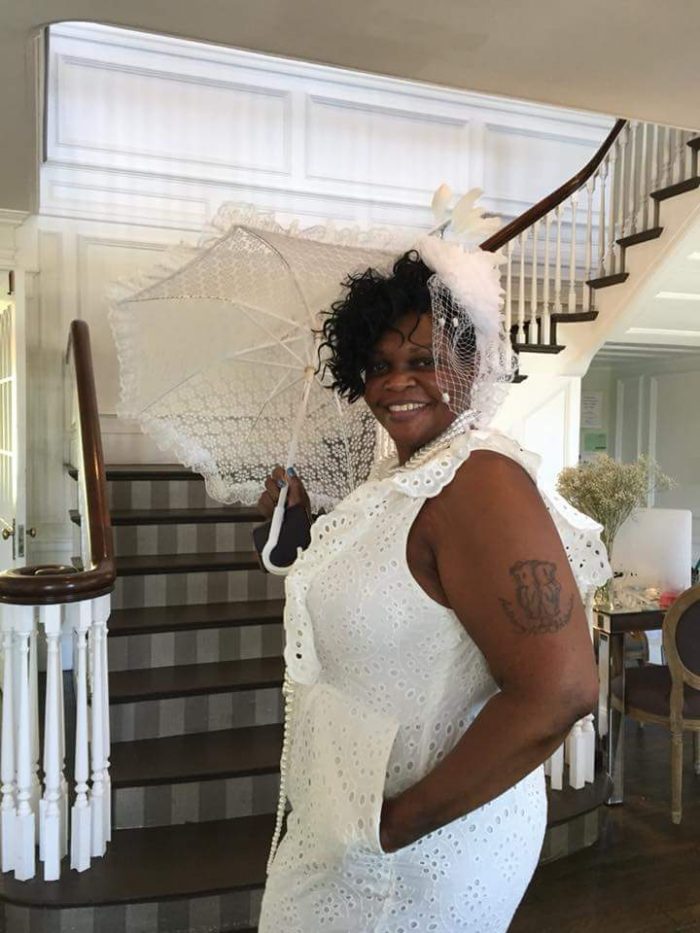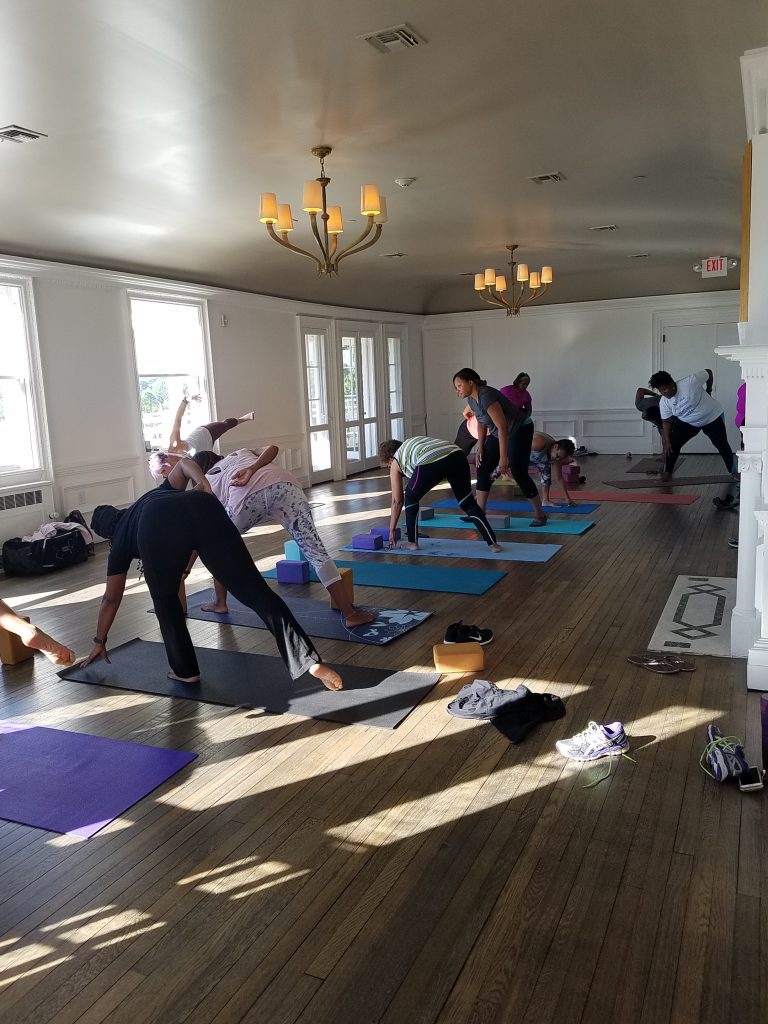 DEPOSIT OPTIONS (PER-PERSON):

General Payment Plan: $200 payment due Dec. 30, 2018 | 50% of balance due by Feb. 28, 2019 | Final payment due by April 30, 2019
FOR DOUBLE BEDDED ROOMS: RESERVATIONS CANNOT BE CONFIRMED UNTIL ALL ROOMMATES DEPOSITS ARE RECEIVED
Transportation and Personal Expenses are not included (Wilkes-Barre Airport is the closest airport)
Parking is available on the property, and is free
IMPORTANT NOTES:
All purchases are non-refundable, non-transferable and final.
Payment Plan is available. If payments are NOT made by the final payment date, tickets will be forfeited.
If you choose the monthly payment plan, you will receive monthly notices when your payment is due.
Provided full payment is received no later than your Final Payment Due Date, itineraries and travel instructions will be sent via email 30 days prior to event.
Making reservations for this package signifies your acceptance of our Full Terms and Conditions.
All payments to Changing Pace Travel, LLC (CPT) are non-refundable and non-transferable unless otherwise specified. CPT has contractual agreements with hotels and vendors that do not allow us to obtain any refunds. This allows us to keep our package prices low and allow you to make monthly payments on your travel experience.
When specified, refund restrictions and policies for unused travel or vacation components vary and are subject to applicable rules of each supplier. Insurance premiums, airfare and some supplier fees are nonrefundable. Please inquire about supplier refund policies at the time of booking.
TRAVEL INSURANCE: Unfortunately, there are always situations and factors that may arise to cause you to cancel your travel experience. Changing Pace Travel (CPT) always recommends that you purchase Travel Insurance (even if it's not through us) to safeguard your trip and secure your investment. Travel Insurance helps provide coverage for Trip Cancellation, Interruption, Baggage Loss or Delay, Medical Expenses and more. Depending on the particular contract, there are usually fees and penalties involved with canceling. CPT will assess those fees/penalties according to the particular contract/travel experience that you are on when resolving your cancellation request. Please check on the registration form (provided by CPT) if you accept or decline Insurance. We cannot book you without your response.