---
More is More in Milano
Are you ready for Shopping, Sipping, Secret Places and Sailing in Milan? If so, then this is your trip!
Posh, Stylish, Fashionistas, you'll appreciate the inclusions, as each experience is met with sophistication and elegance. Your journey begins at Milano Centrale (Milan's main rail station, and Europe's largest). From the onset you'll begin to appreciate its breathtaking design by French architect Louis-Jules Bouchot. On your way to the many main attractions Milan has to offer, and when walking through the streets of this magnificent city, we won't hurry – instead, we'll stroll so you can appreciate all of your surrounds. Sitting outside at one of many cafes lining the streets and sipping an Italian espresso is just one thing to look forward to.
Your dynamic itinerary includes a visit to Milan's Cathedral (Duomo di Milano). From the rooftop, you'll witness panoramic views and the Alps on a clear day. Looking at Piazza Duomo from above is also a priceless experience. While in the area, you can stop by the local market in the Piazza Duomo to enjoy an arancini (risotto balls), which is a nice treat to try. When it comes to shopping, you'll explore the Galleria Vittorio Emanuele II (Italy's oldest shopping center) – the architecture alone is a sight to behold. Don't worry, Quadrilatero d'Oro is on your itinerary (luxury shopping, fashion houses, high-end fashion boutiques, antique shops and elegant cafes), along with the Brera neighborhood "Milanese Montmartre." Your custom walking tour includes hidden gems and secret places along the Navigli (canals), where you'll sip an aperitivo and stroll through the gardens of the Sforza Castle. For a break from the bustling city life, how's a private tailor-made sailing tour on Lake Como, a night out at BVLGARI Lounge Bar, a private cooking class with a chef and time to enjoy the thermal water flows from Fonte di Bormio, sound? And that's not all.
---
Tour Highlights:
Go beyond the blockbuster sights and discover little-known gems in Milan with a unique private walking tour

Admire opulent villas and visit Little Asmara, Milan's Eritrean quarter

Shop in the heart of Italy's fashion capital and pick from some of the best boutiques, vintage stores and of course the Milan shopping malls.

Private Picturesque Lake Como Boat Tour
Roundtrip Emirates Airline (Economy Class) Tickets to/from New York (JFK) – Milan Malpensa (MXP) (Full Package)
6 nights at Starhotels Ritz Milano
Breakfast Daily
CPT Welcome Dinner
Milan Walking Tour (Hidden Gems & Most Iconic Sites)
Shopping at Stylish Outlets with a Fashion Navigator
Private Fashion Show at an Iconic Fashion Showroom
Private Boat Tour on Lake Como
Private Cooking Class with Chef
Thermal Waters Wellness Session
Cocktails & Conversation at BVLGARI Bar
Farewell Dinner
Changing Pace Travel Hostesses on-site
Airline Taxes & Fuel Charges (Full Package)
Hotel Details
Starhotels Ritz Milano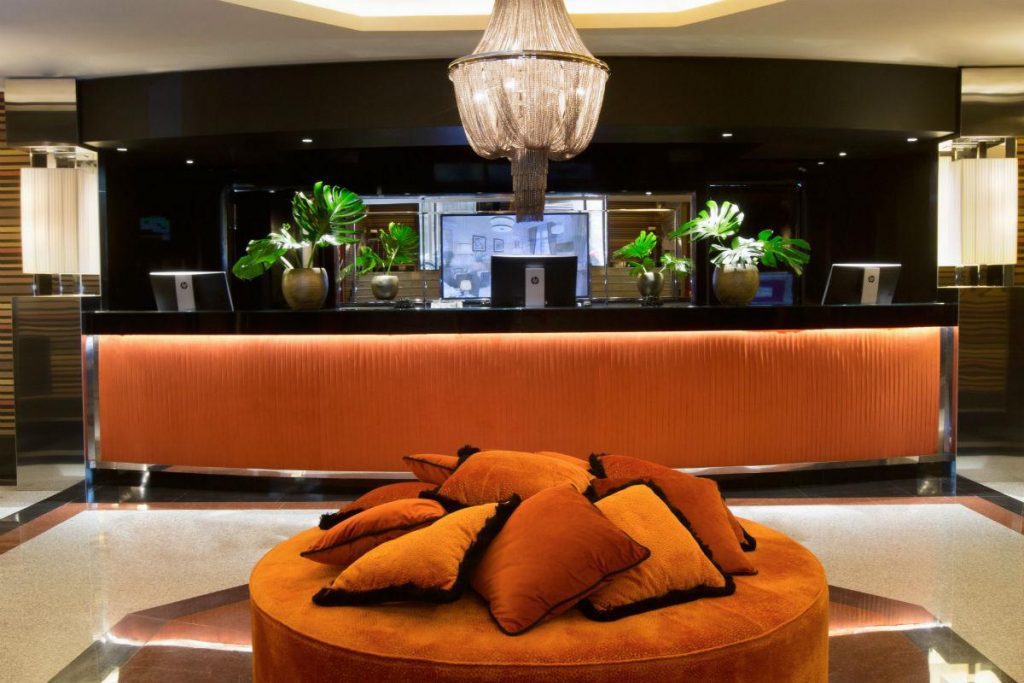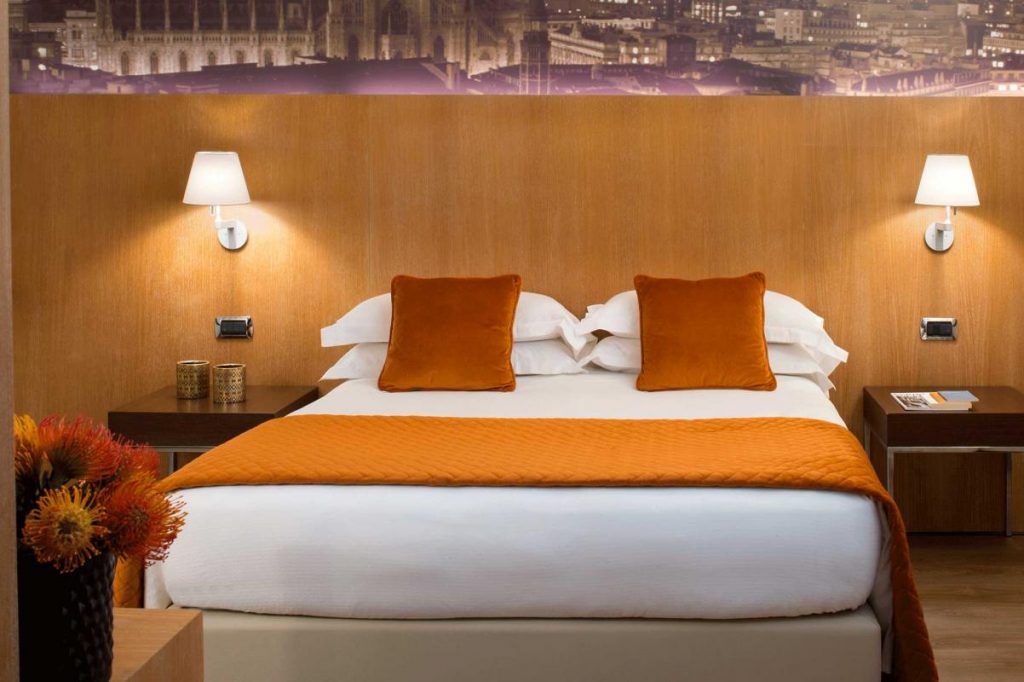 ---
Accommodations
Starhotels Ritz Milano is a modern property located within a 10-minute ride from the cathedral Duomo di Milano Church and the Royal Palace of Milan. It is set in the shopping area, a few steps from Casa Galimberti. The Visconti fortress "Sforzesco Castle" is steps away, while Orioshuttle – Milano Stazione Centrale is around a 10-minute walk from the hotel. Starhotels Ritz is centrally situated in the vicinity of Lima tube station, just a 5-minute walk away.
Daily buffet breakfast is included in your package. The à la carte Grill Bruschetteria By Eataly restaurant prepares a tasty selection of pies and cakes, along with an outstanding sweet ricotta, delicate little mozzarella balls, seasonal fresh fruit and vegetables (raw and cooked), three-milk yogurt from a small Piedmontese producer and a more delicate version from a dairy in Brunico. There is also a lounge bar on site ideal for coffee, a quick lunch or a cocktail.
Check-in: July 14. 2023 – 4pm
Check-out: July 20, 2023 – 10am
Room Inclusions:
Wi-Fi Internet
Starbed
Safety deposit box
Pillow menu
Minibar
Hot beverages and tea
Room service
Bathrobe
Slippers
My Starbeauty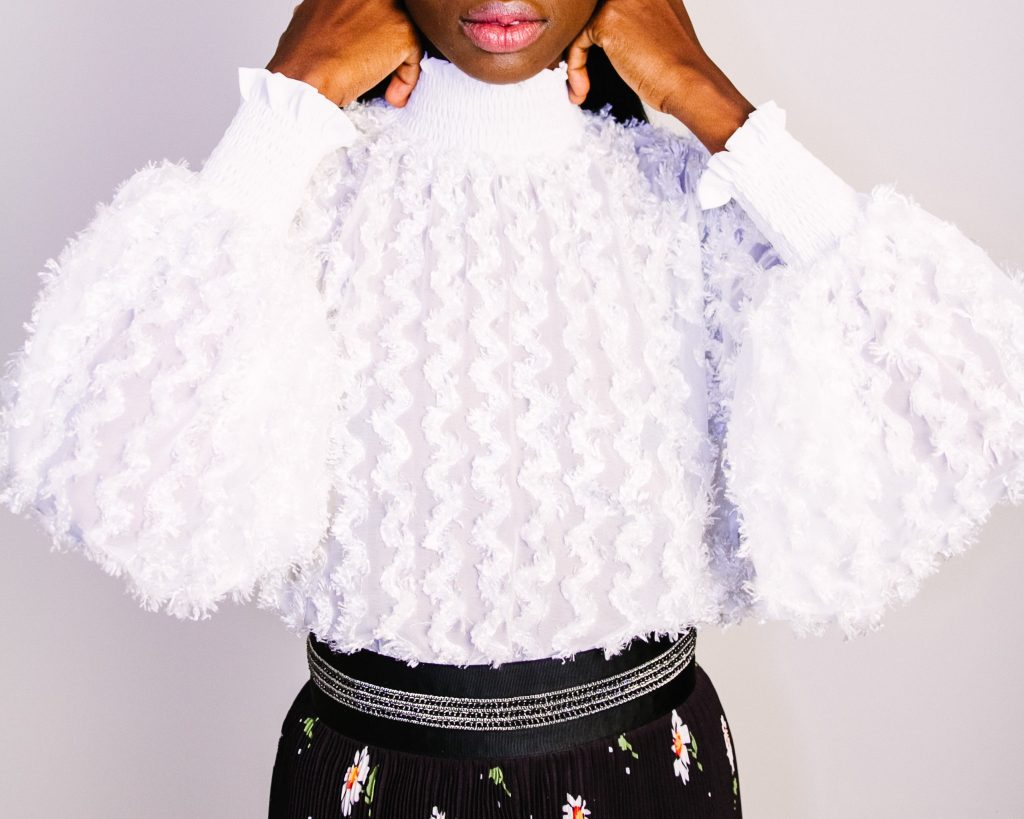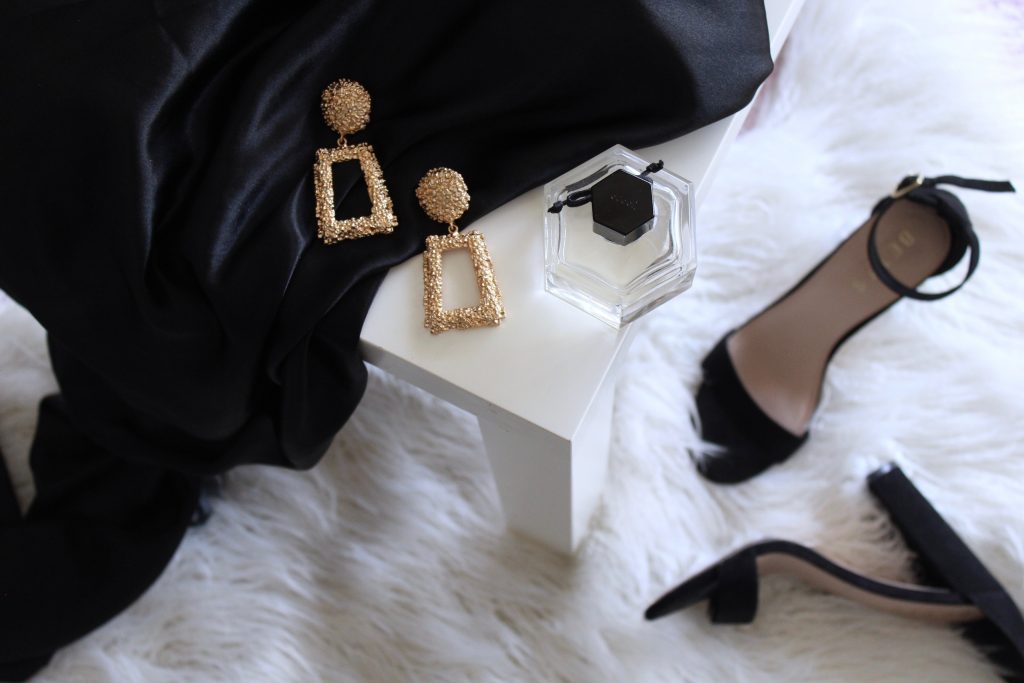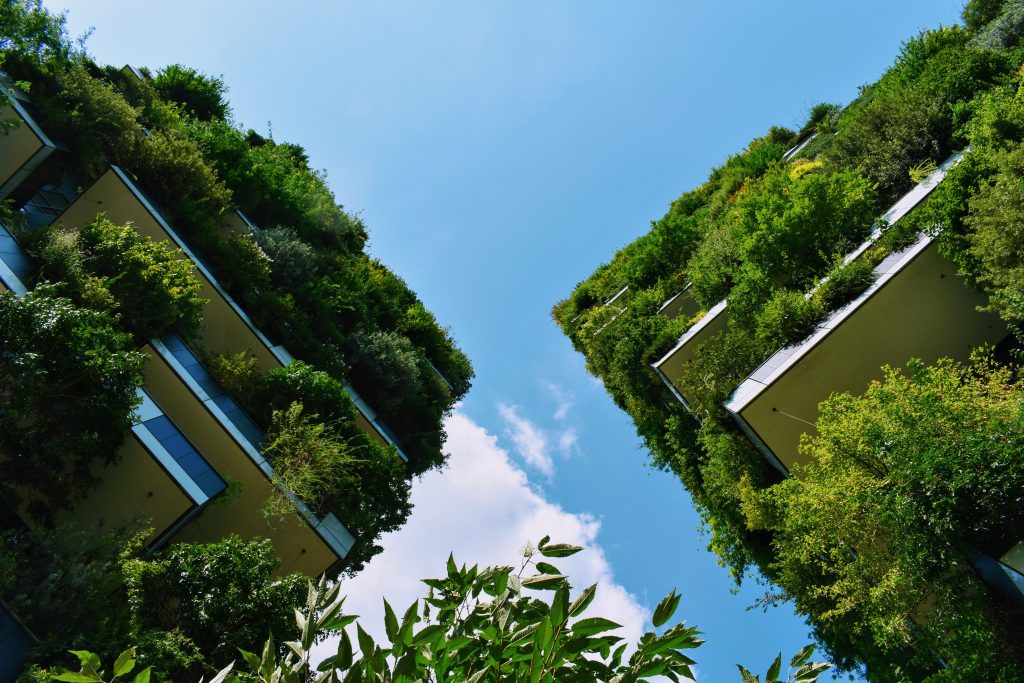 Reserve Your Trip
FULL PACKAGE, INCLUDES AIRFARE
SINGLE: $3995 | DOUBLE: $3495 per person
LAND ONLY PACKAGE, NO AIRFARE
SINGLE: $2995 | DOUBLE: $2495 per person
Come alone or share your accommodations with another traveler. Need a roommate? Select this option on your registration form and we'll add you to our list (availability is not a guarantee). Payment Installment due dates are as follows:
Special Note: *If you register after the date listed you will need to pay the past payment amount in order to catch up with the payment plan dates.
Installment Payment Chart:
---
| Payment Plan | Amount | Due Date |
| --- | --- | --- |
| Payment 1 | | |
| Payment 2 | | |
| Payment 3 | | |
---
WHAT'S NOT INCLUDED:
International Airfare (Land Packages must purchase your own air)
Transportation to/from New York (JFK) for the Group International Flight
Airport Transfer
Gratuities and Tips for drivers, tour guides, hotel housekeeping, boat cruise, waiters/waitresses and all services providers
Meals except where noted
Travel Insurance
Personal expenses
TRAVEL NOTES:
Beds are European size. Double bedded rooms have 2 single twin beds (not queen beds)
Schedule Flight Departure from the USA on Thursday, Jul 13, 2023, arriving in Milan (MXP) on Friday, Jul 14, 2023
Schedule Flight Returns from Milan (MXP) on Thur. Jul 20, arriving in USA on Thur. Jul 20
A valid passport is required to travel and check-in for your International Flight. Please ensure that your passport is valid for more than six months after travel.
FLIGHT SCHEDULE:
Emirates Airlines – Non-Stop Flight
JUL 13 JFK-MXP 10:20PM – 12:15PM JUL 14
JUL 20 MXP-JFK 04:10PM – 06:55PM JUL 20
Includes two luggage pieces up to 50LB each and Max 59in/150cm
TRAVEL INSURANCE:
Changing Pace Travel recommends that every traveler purchase travel insurance. Trip Insurance is the only way to protect your investment. In the event of a trip interruption or cancellation, travel insurance is the only way to redeem a portion of your unused travel and investment. Travel Insurance is an additional cost and can be purchased on your own. A free travel insurance quote is available to anyone interested in traveling (Travel Insurance – Changing Pace Travel). Any questions regarding policies should be directed to the Travel Insurance Company.
IMPORTANT NOTES:
A non-refundable/non-transferable payment is required at the time of booking.
All payments are non-refundable, non-transferable and final.
A monthly payment installment plan is available. You may also pay in full at any time.
Payment Installment Plan: If one payment is missed, your registration will be automatically cancelled (after the grace period) and a reinstatement fee will apply in order to resume the trip. Additionally, if the total balance is not made by the final payment date, all reservations will be forfeited.
Late Payments: A 7-day grace period after scheduled due dates will be allowed with no penalty (except for the final payment). Reservation cancellation and forfeiture of all payments will occur afterwards.
Important Message: You may possibly reinstate your reservation with a reinstatement fee of $200; if circumstances are warranted. Changing Pace Travel has the authority to decline reinstatement at any time. Late payment requests can be made in writing via email at least 7 days prior to billing due dates. Approvals are subject to owner's discretion and accounts in good standing.
If you choose the payment plan, you will receive monthly notices prior to when your payment is due.
Provided full payment is received no later than your Final Payment Due Date, itineraries and travel instructions will be sent via email 30 days prior to travel.
All prices are based on the rates of exchange in effect at the time of price quotation. In the event that the US dollar devalues, Changing Pace Travel, LLC reserves the right to increase prices accordingly. Your final invoice will reflect increases resulting from currency devaluation. You will be notified as we are notified.
You can log-in to your payment invoice to view your account 24-hours a day. Additionally, you can pay on your invoice in small increments at ANY TIME throughout your billing cycle.
Making reservations for this package signifies your acceptance of our Full Terms and Conditions.
All payments to Changing Pace Travel, LLC (CPT) are non-refundable and non-transferable unless otherwise specified. CPT has contractual agreements with hotels and vendors that do not allow us to obtain any refunds. This allows us to keep our package prices low and allow you to make monthly payments on your travel experience.
When specified, refund restrictions and policies for unused travel or vacation components vary and are subject to applicable rules of each supplier. Insurance premiums, airfare and some supplier fees are nonrefundable. Please inquire about supplier refund policies at the time of booking.
TRAVEL INSURANCE: Unfortunately, there are always situations and factors that may arise to cause you to cancel your travel experience. Changing Pace Travel (CPT) always recommends that you purchase Travel Insurance (even if it's not through us) to safeguard your trip and secure your investment. Travel Insurance helps provide coverage for Trip Cancellation, Interruption, Baggage Loss or Delay, Medical Expenses and more. Depending on the particular contract, there are usually fees and penalties involved with canceling. CPT will assess those fees/penalties according to the particular contract/travel experience that you are on when resolving your cancellation request. Please check on the registration form (provided by CPT) if you accept or decline Insurance. We cannot book you without your response.