---
Your Serene Experience Awaits
From the moment you land, the "Island of the Gods" will mesmerize you with its beauty.  Bali is "that" place that you've been waiting for to get closer to nature, reclaim your zen and add unique experiences to your travel adventures. Your itinerary was designed for you to go with the flow in peace, in Paradise!
For 4-days you'll awaken refueled in luxury hotel accommodations in Ubud. And, for 3-days Rise & Shine in
Private Villas with terraces, private pools and personal butlers/chefs in Seminyak (steps to the beach). Enjoy daily breakfast, yoga, tai-chi, and other forms of meditation methods. Rejuvenate with a 60-minute massage at both locations and delight in authentic Balinese Cuisines. You'll have the opportunity to indulge in local delicacies, and experience 'must see' destinations from beautiful beaches, waterfalls and places like the Kintamani Volcano, Ubud Monkey Forest, Spiritual Temples, Infamous Bali Swings, Rice Field Terraces, Coffee Plantations and more. Of course, there will be ample time to bask in the natural Springs, Spas and do some shopping.  Rest assured, this is a well-balanced vacation that'll give you plenty of on your own time, mixed with activities that'll renew your wonder. Don't hesitate to register for your dream wellness vacation.
---
Special Wellness Highlites:
Relaxation and restorative services included in your package
Daily Breakfast
Floating Breakfast (rooms with Pools Only)
Cooking Class with Market Visit
A Signature Flower or Citrus Bath (Udaya Resort & Spa)
1-hour Traditional Balinese Massage at Kaveri Spa
1-hour "In-Villa" Massage and Body Treatment by Manori Spa
Daily Private Yoga Class (Tai Chi, Pilates or Mediation also available)
"In-villa" Serene Activities
Daily Afternoon Tea
Daily Bottled Mineral Water
Villa Butler and Chef for specialty meals selected by your hosts
2 FREE DAYS to see more of Bali and/or relax as you see fit
7 nights accommodations at the following resorts or private villas

4 nights at Ubud Resort & Spa with daily breakfast
3 nights in Seminyak Private Villas with butler and daily breakfast

Daily Breakfast, 3 Lunches, 2 Dinners
CPT Welcome Dinner
Balinese Cooking Class with Market Visit
Spa Massages

1-hour Traditional Balinese Massage at Kaveri Spa
1-hour "In-Villa" Massage and Body Treatment by Manori Spa

Signature Balinese Flower Bath/Citrus Bath or Flower Pool at Udaya Resort & Spa
Daily Yoga or Mediation Class
Transportation to Group Tours and Activities
Roundtrip Airport Transfers
All Resort and Villa taxes and fees
Explore Ubud Tour (Batubulan Village, Artist Villages, Ubud Village, Puri Saren Ubud Palace)
Ubud Monkey Forest Sanctuary
Balinese Art Market
Elephant Cave
Kintamani Volcano & Spectacular Views of Mt. Batur
Tegalalang Rice Terraces
Uluwatu Temple, Cultural Dance Performance, Jimbaran Bay
Tanah Lot Temple with Kecak Dance
Beaches, Hot Springs, Healing Waters and Kantolampo Falls
Beach Day at Beach Club
2 FREE DAYS
CPT Signature Gift
Changing Pace Travel Hosts on-site
Hotel Details
Udaya Resort & Spa and Private Luxury Bali Villas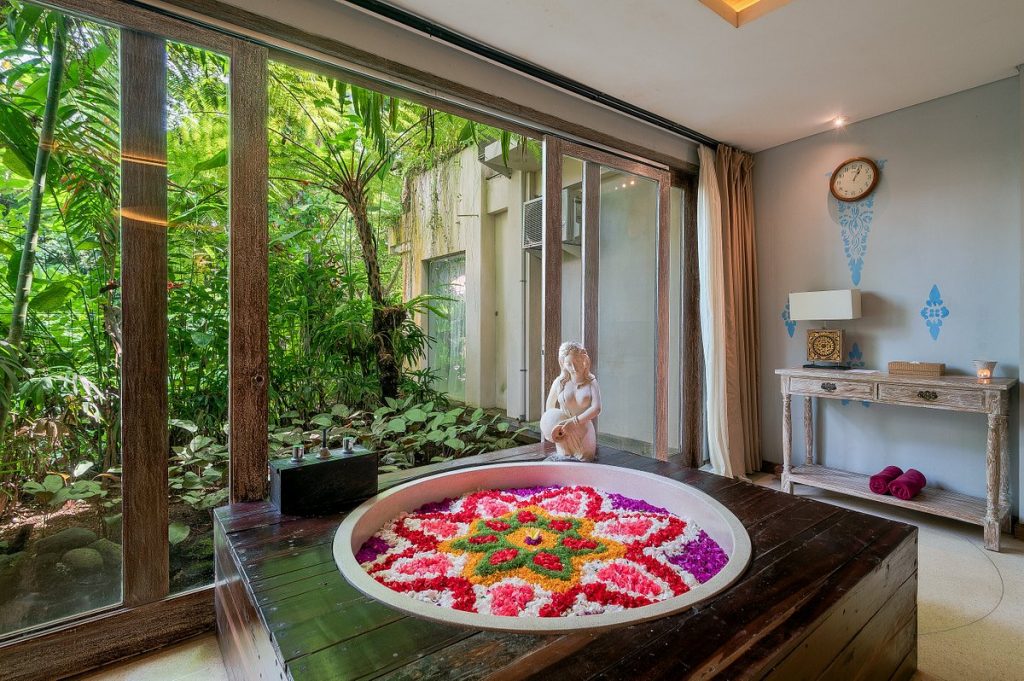 ---
Ubud Accommodations & Inclusions

Udaya Resort & Spa
Ubud is known as the center of world-known wellness haven. It's located in the uphill side of exotic Bali Island where tranquility and serenity are often sought after. You'll find the Udaya Resort & Spa only 7 minutes from Ubud Center. This award-winning resort allows you to breathe a life of tropical forest in a luxurious way surrounded by lush greenery and clear skies, all to your best satisfaction. The Udaya Resorts & Spa is a space of zen and tranquility designed into a luxurious Bali traditional architecture. Within the resort you'll find the famous Kaveri Spa, Deeva Restaurant, and Vyoma Yoga Hut to fulfill your needs of self-healing and relaxation.
Amenities:
Complimentary water
Large Wood Luxury Closets with Built-in Drawers and Storage
Daily Fruit Basket
Tea & Coffee Maker
Pool & Garden Access
Sofa
LED TV
IDD Telephone
Mini-Bar
Hair Dryer
Standard Wi-Fi is Complimentary
Safe Deposit Box
Bathrobes & Slipper
Air Conditioned
NOTE:
Check-in: Sunday, May 14, 2023
Check-out: Thursday, May 18, 2023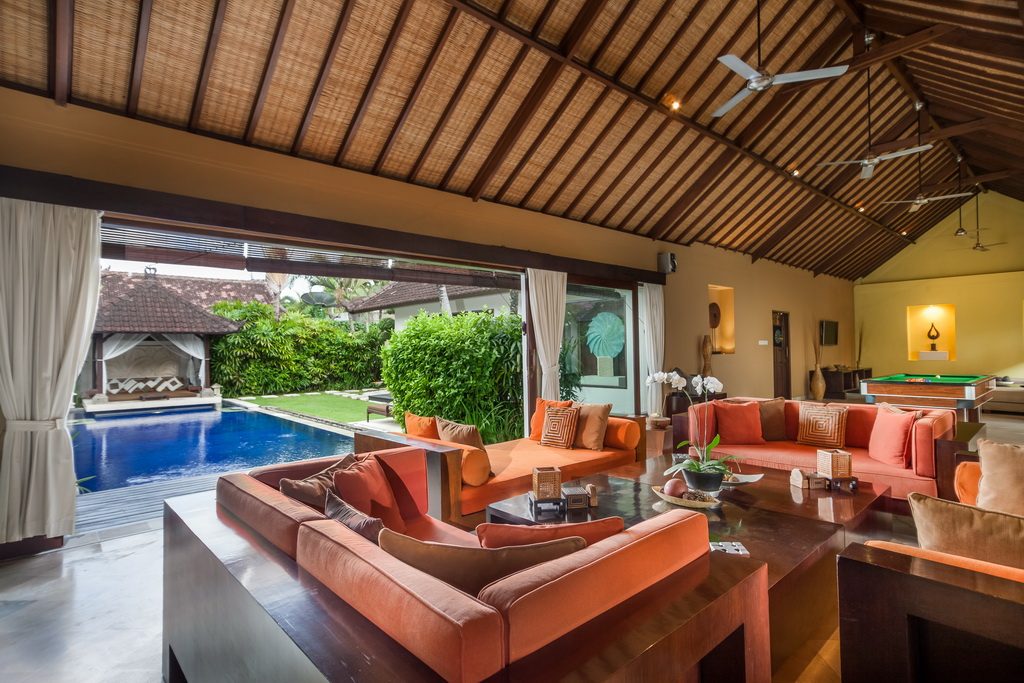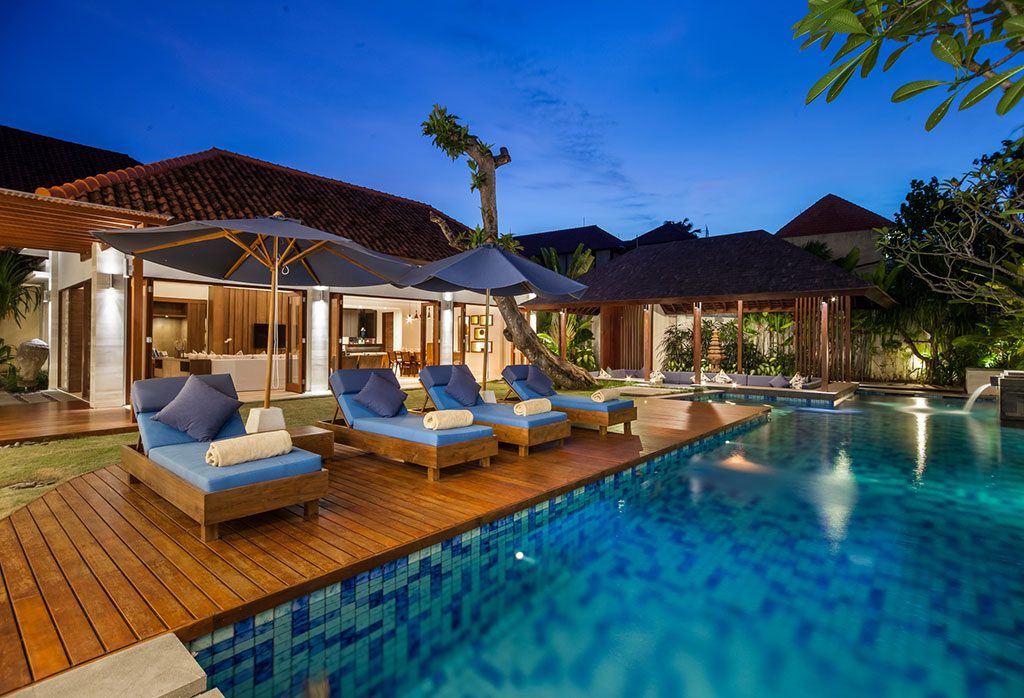 ---
Seminyak Accommodations & Inclusions
Serene Villas
Your retreat accommodations will be in a tropical lush setting, in private luxury villas located in the heart of the fashionable Seminyak district in Bali. These Serene Villas offer privacy and at the same time are close to cafes, shopping, the beach, and all there is to see and do. Each villa has its own pool and garden, and are stylish, highly rated and known for their superb service, which helps you relax and rejuvenate. Your personalized service will ensure your stay is long remembered. These modern villas with living and dining areas looking out to lush gardens and pools, create a beautiful ambiance day and night. Enjoy the sunset, chef prepared meals under the stars, and healthy floating breakfasts in the morning. Comfortable furniture and air-conditioned bedrooms, along with butler service will make your retreat even more memorable.
Amenities:
Spacious swimming pool and garden area with sun chairs
Air-conditioned bedrooms
Modern en-suite bathrooms per room
Open living and dining areas
Safety Boxes in every bedroom
Free WiFi Internet Service
Butler Cooked Breakfast
Trained Chefs and Housekeepers
Hotel Standard Facilities
TV and Multi Media Entertainment
Coffee Machine, mini bar and free mineral water
Close distance to cafes, shopping, and beach
NOTE:
Check-in: Thursday, May 18, 2023
Check-out: Sunday, May 21, 2023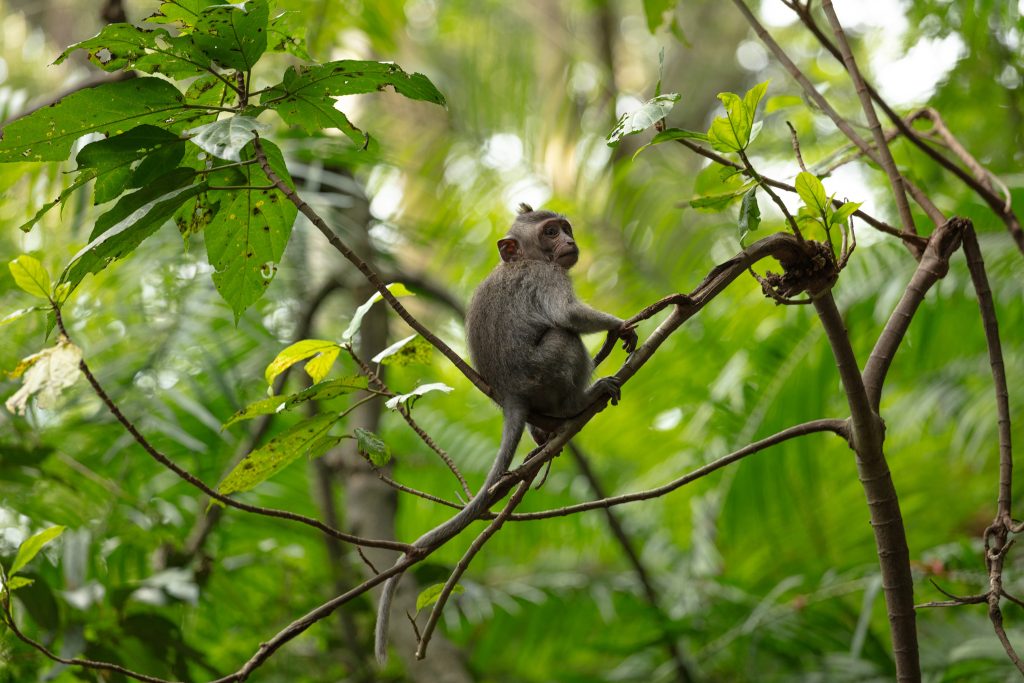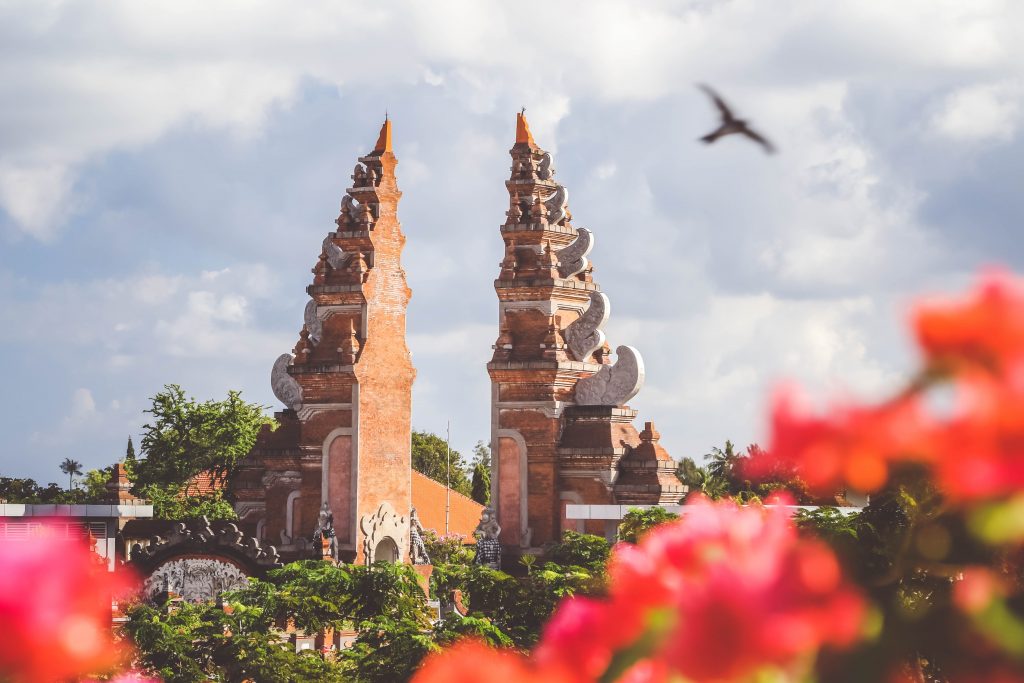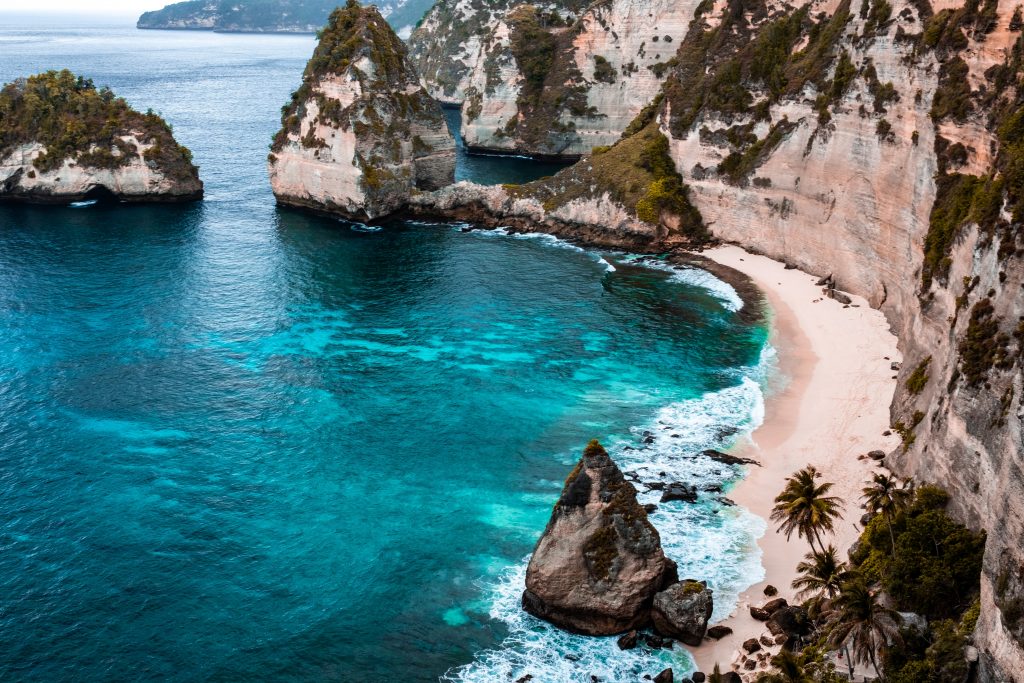 Reserve Your Trip Now
LAND ONLY PACKAGE, NO AIRFARE
POOL SUITE SINGLE: $2255
FULL PACKAGE, AIR INCLUDED
POOL SUITE SINGLE: $3255
Payment Installment Plan Due dates are as follows:
---
If the payment due date has already passed, you will need to pay the previous amount(s) in order to register.

| Payment Plan | Amount | Due Date |
| --- | --- | --- |
| 1st Payment |  — | |
| 2nd Payment |  — | |
| Final Payment |  — | |
| | | |
---
WHAT'S NOT INCLUDED:
Transportation to John F. Kennedy International Airport (JFK)
Roundtrip Economy class flight from New York (JFK) to Bali (DPS) (Included with Full Package Only)
Gratuities for drivers and tour guides
Some meals not included
Travel Insurance
Personal expenses
Anything not listed in the Included Section
TRAVEL NOTES:
No more than two people to a room, rooms are priced as single or double occupancy
Group flight will depart from the JFK/USA on Friday, May 12, 2023 (arriving in Bali, Sunday, May 14th). Returning flight will depart from DPS/Bali on Sunday, May 21, 2021 (arriving in JFK/New York, Monday, May 22, 2023)
Hotel check-in date is Sunday, May 14, 2023
If you purchase the full package with air, you will receive your confirmed tickets in April 2023
A valid passport is required to travel and check-in for your International Flight. Please ensure that your passport is valid for more than six months after travel
TRAVEL INTERRUPTION:
Changing Pace Travel recommends that every traveler purchase travel insurance. Trip Insurance will be the only way to protect your investment. In the event of a trip interruption or cancellation, travel insurance is the only way to redeem a portion of your unused travel. Travel Insurance is an additional cost. Any questions regarding policies should be directed to the Travel Insurance Company.
IMPORTANT NOTES:
All payments are non-refundable, non-transferable and final.
A monthly payment installment plan is available. You may also pay in full at any time.
Payment Installment Plan: If one payment is missed, your registration will be automatically cancelled (after the grace period) and a reinstatement fee will apply in order to resume the trip. Additionally, if the total balance is not made by the final payment date, all reservations will be forfeited.
Late Payments: A 7-day grace period after scheduled due dates will be allowed with no penalty (except for the final payment). Reservation cancellation and forfeiture of all payments will occur afterwards.
Important Message: You may possibly reinstate your reservation with a reinstatement fee of $200; if circumstances are warranted. Changing Pace Travel has the authority to decline reinstatement at any time. Late payment requests can be made in writing via email at least 7 days prior to billing due dates. Approvals are subject to owner's discretion and accounts in good standing.
If you choose the payment plan, you will receive monthly notices prior to when your payment is due.
Provided full payment is received no later than your Final Payment Due Date, itineraries and travel instructions will be sent via email 30 days prior to travel.
All prices are based on the rates of exchange in effect at the time of price quotation. In the event that the US dollar devalues, Changing Pace Travel, LLC reserves the right to increase prices accordingly. Your final invoice will reflect increases resulting from currency devaluation. You will be notified as we are notified.
You can log-in to your payment invoice to view your account 24-hours a day. Additionally, you can pay on your invoice in small increments at ANY TIME throughout your billing cycle.