LWS Tulum 2022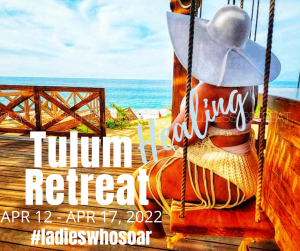 APR 12-17, 2022
Tulum, Mexico
This retreat offers plenty of space for sista's to breathe, release, unthink, rethink, unleash and heal. Just say Yes!
Trip Highlights
5 nights to reconnect yourself and nature in the beautiful jungle of Tulum. Reflect, Restore and Renew your Energy & Mindset.
Strengthen and tone your body with yoga in sunshine-filled outdoor spaces.
Breathe fresh air and enjoy a peaceful, gorgeous environment.
Immerse yourself in the natural surroundings with a bike ride, neighborhood stroll or beach walk.
Take a dip in the fresh waters of Cenotes or bask in the saltwater Sea.
Eat Clean and taste the healthy deliciousness of fresh fruits, vegetables and local foods.
Your itinerary leaves plenty of room for you to do more of what you enjoy and go at your own pace. Group activities have been designed to give you 'just enough' engagement and ReplenisHer experiences.
Retreat Key Words: Simplicity. Energy.
Accommodations:
Our Luxury Accommodations have 10 bedrooms; each with private baths.
Room selections will be made available on a first-come basis.
3 houses on the same property
Large pool for swimmers and non-swimmers
Large common spaces both indoors and outdoors
Indoor kitchens in each house
Simplistic, yet colorful ambience
Included
LWS Welcome Dinner
Mayan Breakfast
Animal Instincts Beach Day
Warriors Yoga Stretch
Jungle Wonders
Sunset Sessions
All White Farewell Dinner
LWS Hostess Onsite
Important Notes:
Transportation is multi-faceted
Flights are not included.  Cancun International Airport (CUN)
Transporation to the villa is not included
Some meals are included
Hosted activities are included
Travel Insurance is not included
This Form is for TRIP REGISTRATION and DEPOSIT COLLECTION ONLY