---
Ready to Cruise Away?
If you're looking for a quick weekend getaway full of action-packed thrills and beach-side chill, join CPT as we sail to the Bahamas on Royal Caribbean's, Mariner of the Seas.

Whether you spend the day on the beach or take a tour of this beautiful island, Nassau, Bahamas offers a lot to explore. From the local restaurants to shopping at the Straw Market, the island has just what you need.

This cruise also lets you enjoy a Perfect Day at CoCoCay, Royal Caribbean's newly remodeled Private Island. You can conquer the tallest waterside in North America, and snap a selfie from 450 feet up in a helium balloon. If that's too much, kick back and have a drink at the swim-up bar in the largest freshwater pool in the Bahamas. While there, don't miss out on experiencing a taste of Bora Bora in the only private over-water cabanas in the Bahamas. They don't call it a Perfect Day for nothing.
---
4-Day Bahamas Cruise Itinerary
Friday, July 24
Orlando, Florida (Port Canaveral)
Departs 4pm

Saturday, July 25
Nassau, Bahamas
Arrives: 9:30am Departs: 9:30pm

Sunday, July 26
Perfect Day at CocoCay, Bahamas (Royal Caribbean private island)
Arrives: 7am Departs: 5pm

Monday, July 27
Orlando, Florida (Port Canaveral)
Arrives: 7am

ITINERARY
Royal Caribbean Cruise – Nassau, Bahamas & CocoCay, Bahamas
Mariner of the Seas 
Relax, Adventure or everything in between on this Royal Caribbean Ship. Let it all out, achieve the perfect zen, or liven up at night. You choose!
Highlights:
Vitality Spa
New FlowRider Surf Simulator
New Perfect Storm Waterslides
New Sky Pad Bungee Trampoline Experience
New Laser Tag
New Playmakers Sports Bar & Arcade
Complimentary Broadway Style Entertainment
Complimentary Ice-Skating Shows in Studio B
Casino Royale
New Bamboo Room
plus more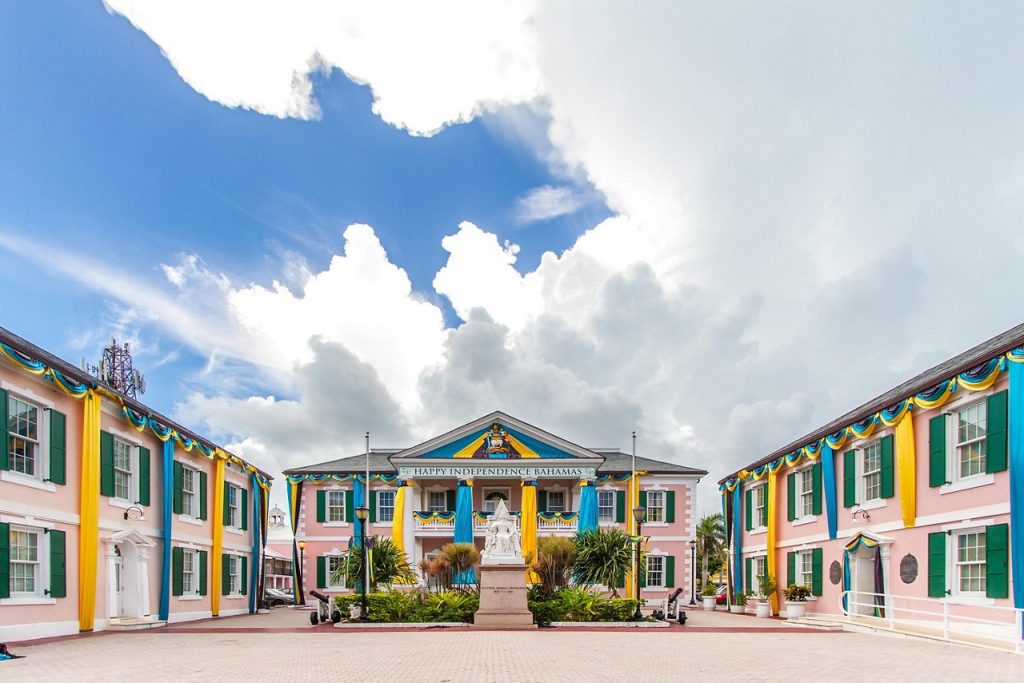 Nassau, Bahamas
Enjoy an Island paradise just miles form Miami known for its junkanoo celebrations and famous conch chowder.
Highlights:
Paradise Island
Atlantis Resort & Casino
Pearl Island
Nettie's Cultural Center
Swim with Stingrays
Dive with Dolphins
Junkanoo Beach
Bahamian Cuisine
Festival Place – Bay Street & Straw Market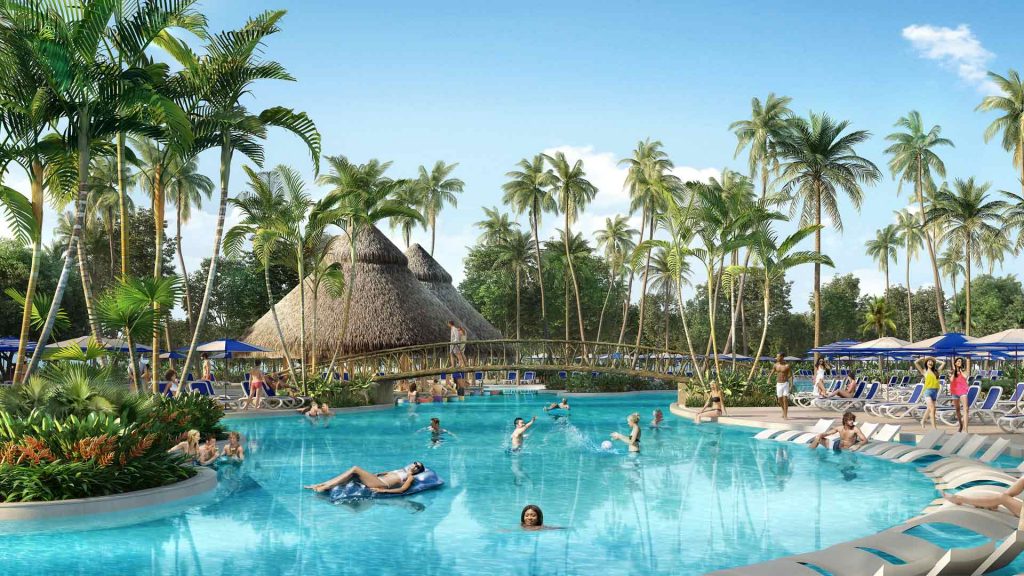 Perfect Day at CocoCay 
Conquer the tallest water-slide in North America or brave the biggest wave pool in the Caribbean at Royal Caribbean's Private Island.
Highlights:
Chill Island*
South Beach*
Splashaway Bay*
Oasis Lagoon*
Captain Jack's Galleon – A la carte
Skipper's Grill*
Chill Grill*
Snack Shacks*
Thrill Waterpark – admission charge
Zip Line – adventure fee
Coco Beach Club – admission fee
Up, Up and Away – Helium Balloon – adventure fee
*Complimentary (admission)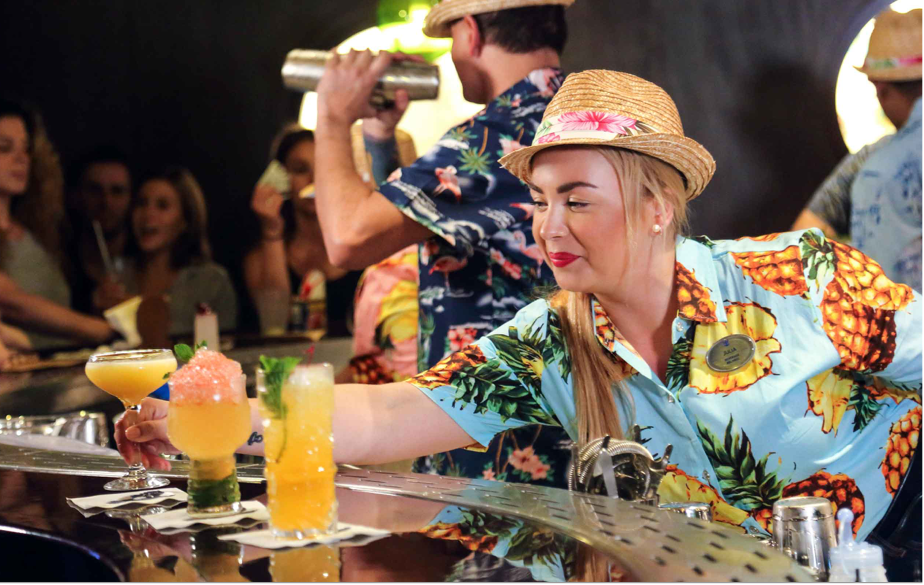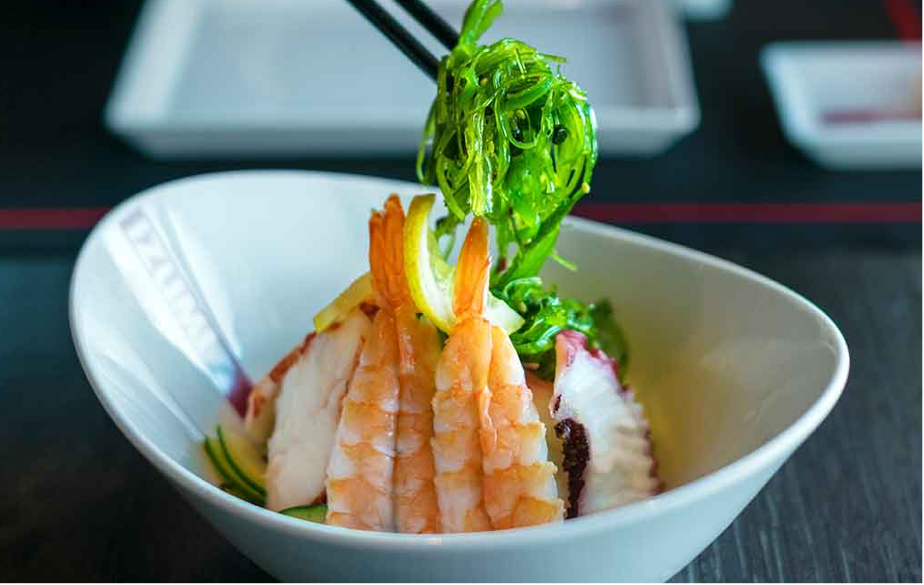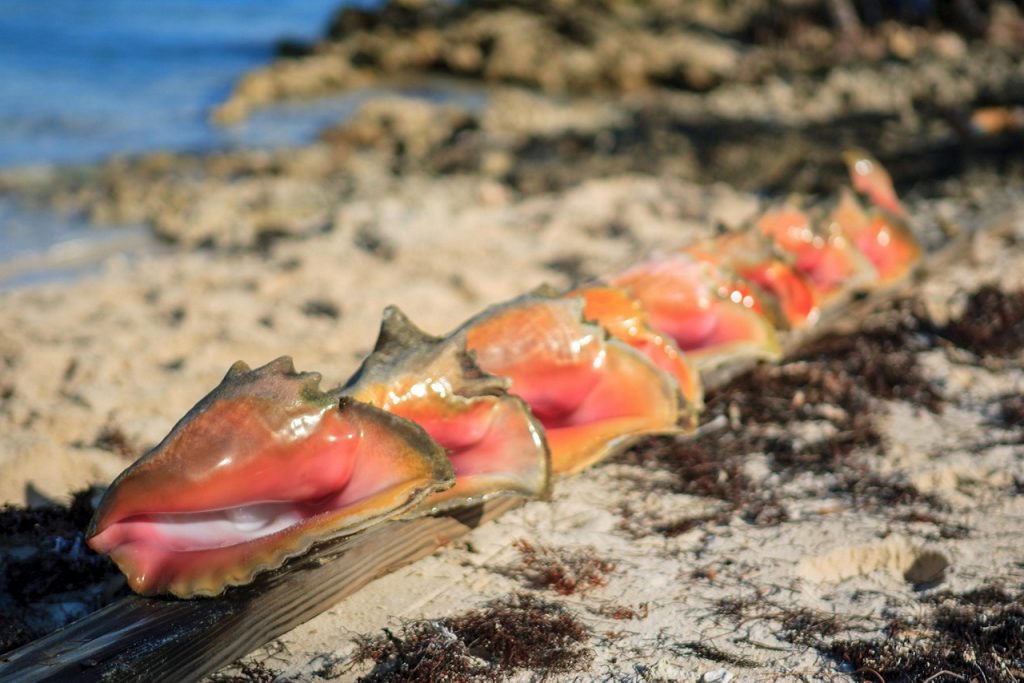 RESERVE YOUR TRIP NOW
INTERIOR PROMENADE CABIN
SINGLE: $1240 | DOUBLE: $620 per person
OCEAN VIEW CABIN
SINGLE: $1320 | DOUBLE: $660 per person
SPACIOUS OCEAN VIEW BALCONY
SINGLE: $1520 | DOUBLE: $760 per person
WHAT'S NOT INCLUDED:
Gratuities of $11.65 per person, per day
Travel Insurance
Personal Expenses
Transportation to Orlando, FL
Transportation from airport to cruise port
IMPORTANT NOTES:
All payments made to Changing Pace Travel are non-refundable, non-transferable and final.
For Payment Plan – If payments are NOT made by the final payment date, reservations will be forfeited.
If you choose the monthly payment plan, you will receive monthly notices when your payment is due.
A $50 late fee (per person) will be added to all accounts if not paid within a 3-day grace period. All late payment requests must be approved by management before the final payment deadline on your account.
Provided full payment is received no later than your Final Payment Due Date, confirmations and hotel directions will be sent via email 30 days prior to event.
Name changes are allowed with a $125 name change fee.
It is your responsibility to keep Changing Pace Travel informed of email address changes, as this is our primary way of communication.
You may purchase Travel Insurance separately.
TRAVEL NOTES:
Traveling on a Royal Caribbean cruise requires a valid driver's license and certified birth certificate or a valid U.S. Passport.
When making your reservation, you can choose to pay in full or select our payment plan. If you select the payment plan option, you will will receive monthly notices when your payment is due.
Please note: You should begin looking for flights 9 months before the event. You should purchase your flight no later than 30 days before the trip.
We strongly encourage you to select a flight that arrives in Orlando no later than 12pm. You should arrive to the cruise port and ship no later than 3pm. This is FIRM!
Children are welcome to attend this event at the same price.
Only Inside Promenade Cabins, Ocean View, and Spacious Ocean View Balcony Cabins are available for group booking. If you would like an alternative Cabin or Suite, please send an email to us and be prepared to make a $250 per person deposit (deposit fee can change).
Pre- and Post- Stay Hotel accommodations in Orlando will be available to add-on.
Making reservations for this package signifies your acceptance of our Full Terms and Conditions.
All payments to Changing Pace Travel, LLC (CPT) are non-refundable and non-transferable unless otherwise specified. CPT has contractual agreements with hotels and vendors that do not allow us to obtain any refunds. This allows us to keep our package prices low and allow you to make monthly payments on your travel experience.
When specified, refund restrictions and policies for unused travel or vacation components vary and are subject to applicable rules of each supplier. Insurance premiums, airfare and some supplier fees are nonrefundable. Please inquire about supplier refund policies at the time of booking.
TRAVEL INSURANCE: Unfortunately, there are always situations and factors that may arise to cause you to cancel your travel experience. Changing Pace Travel (CPT) always recommends that you purchase Travel Insurance (even if it's not through us) to safeguard your trip and secure your investment. Travel Insurance helps provide coverage for Trip Cancellation, Interruption, Baggage Loss or Delay, Medical Expenses and more. Depending on the particular contract, there are usually fees and penalties involved with canceling. CPT will assess those fees/penalties according to the particular contract/travel experience that you are on when resolving your cancellation request. Please check on the registration form (provided by CPT) if you accept or decline Insurance. We cannot book you without your response.