---
It's Retreat Time
Relax, Unwind & Recharge at the 2021 LWS Bali Retreat for 6 nights over Memorial Day Weekend. Your itinerary was designed for you to go with the flow in peace, in Paradise! Awaken refueled in 5-Star Luxury Private Villas with terraces, private pools and personal butlers/chefs in Seminyak (steps to the beach). Enjoy daily breakfast, yoga, tai-chi, and other forms of meditation methods. Rejuvenate with a 60-minute massage and delight in authentic Balinese Cuisines. You'll have the opportunity to indulge in local delicacies, and experience 'must see' destinations from beautiful beaches, waterfalls and places like the Kintamani Volcano, Ubud Monkey Forest, Spiritual Temples, Infamous Bali Swings, Rice Field Terraces, Coffee Plantations and more. Of course, there will be ample time to bask in the natural Springs, Spas and do some shopping.  Rest assured, this is a well-balanced retreat which gives you plenty of on your own time, mixed with activities that'll renew your wonder.
Join us for this Replenishing Experience! #replenishYOU
---
Schedule
Saturday – May 29, 2021 – (***BONUS*** pre-night arrival)
Sunday – May 30, 2021 – Arrival before 3pm
Monday – May 31, 2021 – Day 1
Tuesday – June 1, 2021 – Day 2
Wednesday – June 2, 2021 – Day 3
Thursday – June 3, 2021 – Day 4
Friday – June 4, 2021 – Day 5
Saturday – June 5, 2021 – Departure (late checkout 2pm available)
Roundtrip airport transfers to Seminyak, Bali-Indonesia, Villa
6 nights accommodations in Luxury Private Villas
(PLUS BONUS: Complimentary Pre-arrival night Saturday, May 29, 2021)
Daily Chef-Prepared Breakfast (Floating Breakfast) and Daily Housekeeping
Meals: (1) Lunch, (1) Welcome Dinner at Villa (1) Restaurant Dinner
ReplenisHER Welcome Dinner
Balinese Cooking Class (optional)
1-hour Massage
Transportation to Group Tours and Activities
A Photography Session
Ubud Highlights Tour (Batubulan Village, Artist Villages, Ubud Village, Ubud Palace)
Ubud Monkey Forest Sanctuary
Kintamani Volcano & Spectacular Views of Mt. Batur
Tegalalang Rice Terraces
Uluwatu Temple, Cultural Dance Performance, Jimbaran Bay
Bali Swing
Heaven's Gate Lempuyang
Tanah Lot (a special Bali religious site for the Hindu population) "Land Meets Ocean"
Beaches, Hot Springs, Healing Waters and Kantolampo Falls
Beach Day at Beach Club
Ladies Who Soar Retreat Hostess onsite
Villa Details
Private Luxury Bali Villas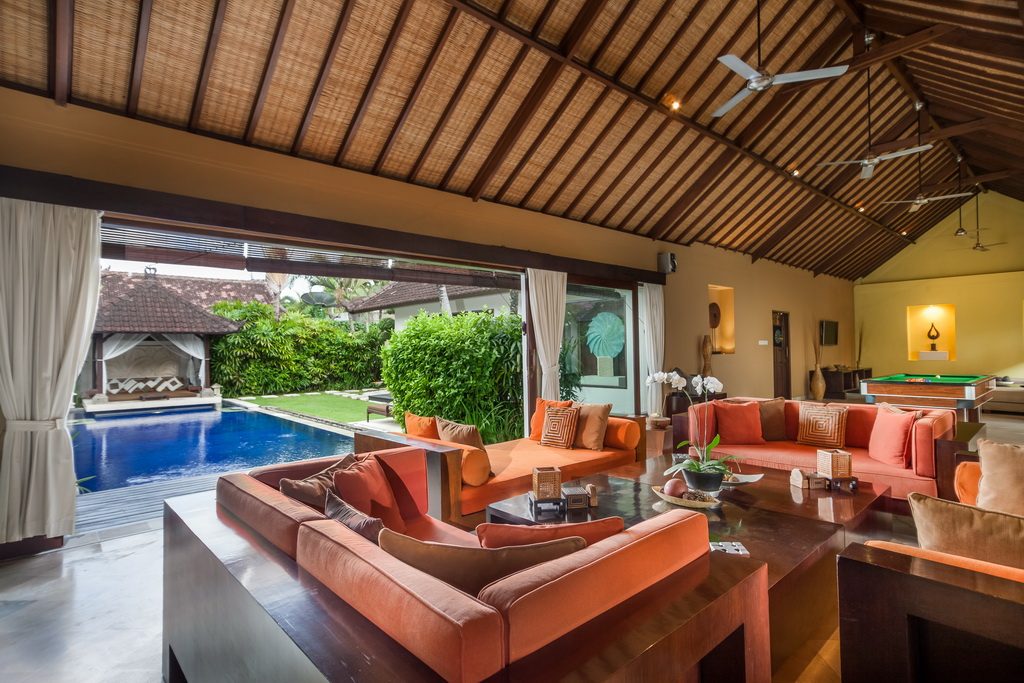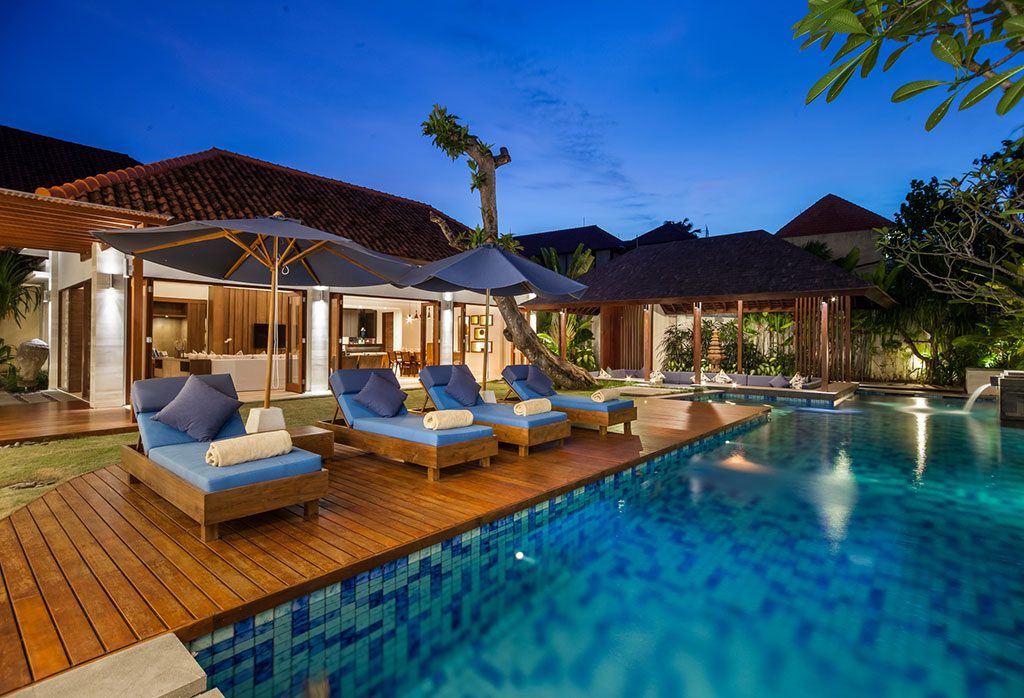 ---
Accommodations & Villa Inclusions
Our retreat accommodations will be in a tropical setting, in private luxury villas located in the heart of the fashionable Seminyak district in Bali. These villas offer privacy and at the same time are close to cafes, shopping, the beach, and all there is to see and do. Each villa has its own pool and garden, and are stylish, highly rated and known for their superb service, which helps you relax and rejuvenate. Your personalized service will ensure your stay is long remembered. These modern villas with living and dining areas looking out to lush gardens and pools, create a beautiful ambiance day and night. Enjoy the sunset, chef prepared dinners under the stars, and healthy floating breakfasts in the morning. Comfortable furniture and air conditioned bedrooms, along with butler service will make your retreat even more memorable.
Also Includes:
Spacious swimming pool and garden area with sun chairs
Air-conditioned bedrooms
Modern en-suite bathrooms per room
Open living and dining areas
Safety Boxes in every bedroom
Free WiFi Internet Service
Butler Cooked Breakfast
Trained Chefs and Housekeepers
Hotel Standard Facilities
TV and Multi Media Entertainment
Coffee Machine, mini bar and free mineral water
Close distance to cafes, shopping, and beach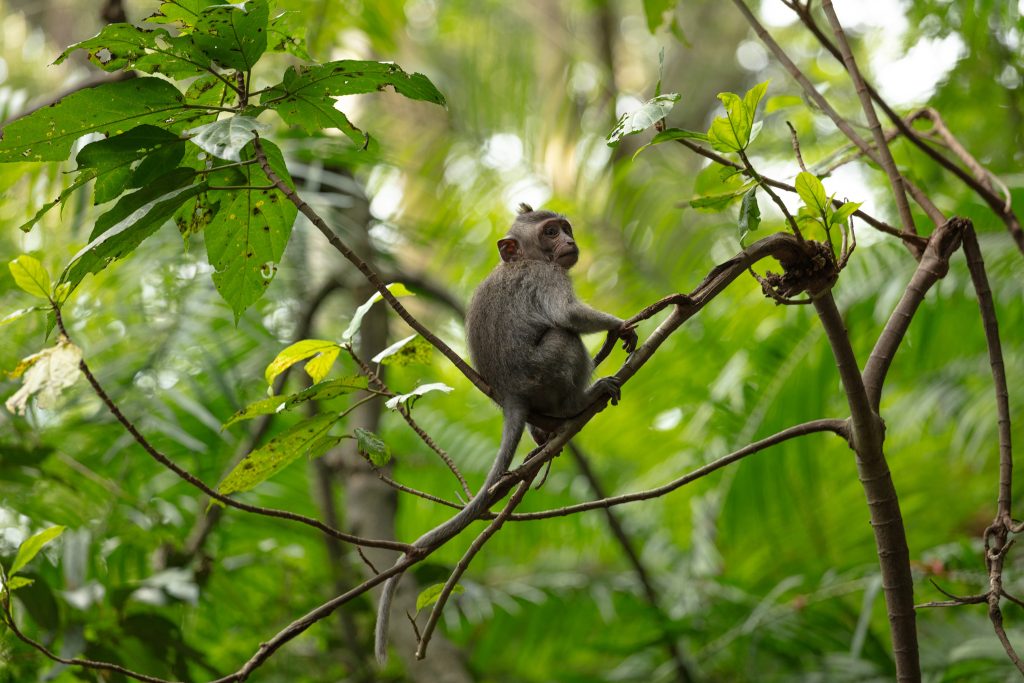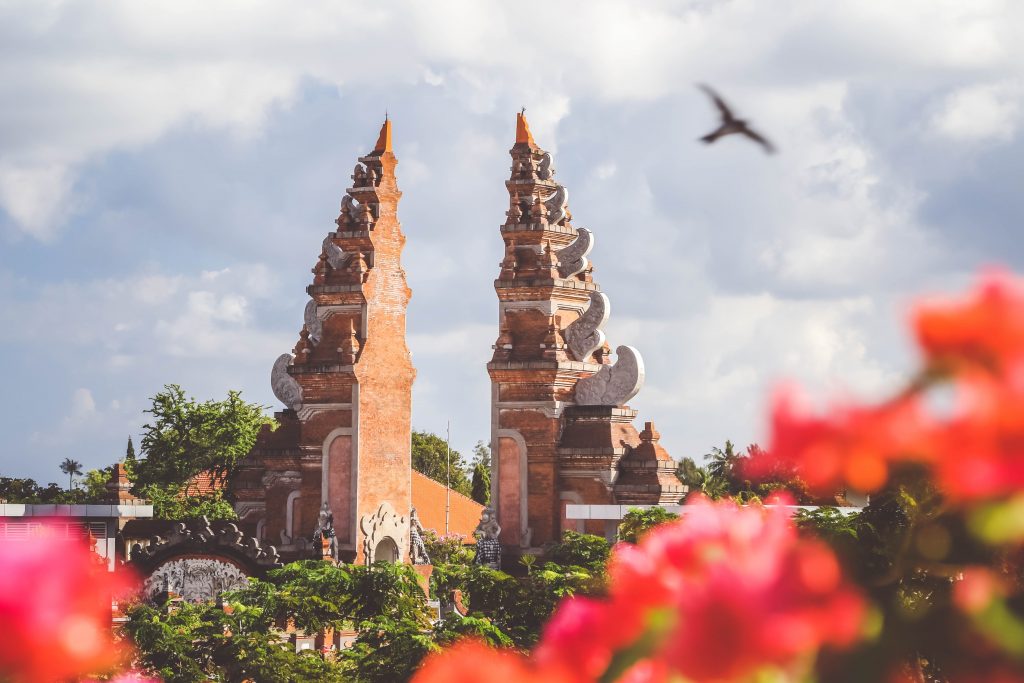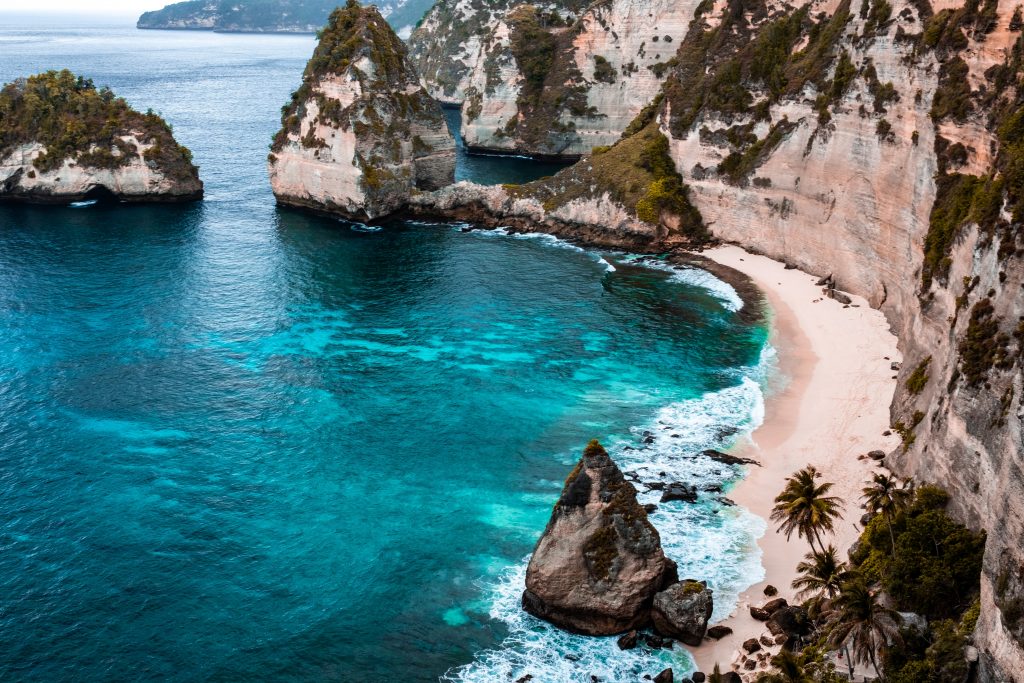 Reserve Your Retreat Now
LAND ONLY PACKAGE: 7 Days/6 Nights
Double Shared-bed Bedroom: $1650 per person (Double Occupancy)
Double Twin-bed Bedroom: $1650 per person (Double Occupancy)
Single Bedroom: $2200 (One Occupant)
Come alone or share your accommodations with another traveler. Need a roommate? Select this option on your registration form and we'll add you to our list (availability is not a guarantee) Airfare is NOT included in the price.
---
| Payment Plan | Amount | Due Date |
| --- | --- | --- |
| Deposit | $350 | 5/30/20 |
| First Payment | 25% Balance | 8/30/20 |
| Second Payment | 25% Balance | 10/30/20 |
| Third Payment | 25% Balance | 12/30/20 |
| Final Payment | 25% Final Balance | 2/28/21 |
---
WHAT'S NOT INCLUDED:
International airfare to Bali, Indonesia (DPS)
Travel Insurance
Tips and Gratuities
Personal Expenses
Anything not listed in Included Section
TRAVEL NOTES:
Please plan to arrive no later than 3pm on May 30, 2021. May 29, 2021 pre-arrival is available at no additional cost.
 No more than two people to a room.
Twin-bed Bedrooms are limited. Shared-bed Bedrooms may have a single-bed added to the room for a $175 fee  (based on availability).
A valid passport is required. Please ensure that your passport is valid for more than six months after travel.
IMPORTANT TRAVEL MESSAGE:
Travel Insurance: Travel Insurance is required for this trip. Please purchase your required trip insurance as "cancel for any reason" to protect yourself if you are worried about the Coronavirus.
Travel Changes: Please note that trips will remain "on" if the destination country is rated a CDC Level 1 or Level 2. If the threat to travel to the trip destination moves to a CDC Level 3 due to the Coronavirus, we will present options at that time to address the situation.
Itinerary Changes: While every effort is made to keep all published itineraries, we reserve the right to make changes for your convenience. In some cases, weather, safety or situations out of our control can necessitate an alteration in the event itinerary, and this does not constitute any reason for a refund. No refund for unused services will be considered.
IMPORTANT NOTES:
Non-refundable deposit is required at the time of booking. Payment installment plan is available. Final payment and balance due February 28, 2021.
All payments are non-refundable, non-transferable and final.
Payment Plan is available. If paying in installments bi-monthly payments are due by the 30th of the month.
Late payments will result in a late payment fee and two consecutive late payments will result in automatic cancellation and forfeiture of your reservation. A reinstatement fee will be required in order to reactivate your booking.
The full amount must be paid no later than the final payment date, or reservations will be cancelled/forfeited.
If you choose the monthly installment plan, you will receive monthly notices when your payment is due.
Pay anytime between scheduled due dates and check your balance with 24-hour access to Billing Invoices.
The final balance and last payment must be paid no later than February 28, 2021.
Additional nights can be added by request.
Provided full payment is received no later than your Final Payment Due Date, itineraries and transfer arrangements will be sent via email 30 days prior to event.
AIRFARE: You will be required to book your airfare no later than 45 days prior to hotel check-in.
Making reservations for this package signifies your acceptance of our Full Terms and Conditions.
All payments to Changing Pace Travel, LLC (CPT) are non-refundable and non-transferable unless otherwise specified. CPT has contractual agreements with hotels and vendors that do not allow us to obtain any refunds. This allows us to keep our package prices low and allow you to make monthly payments on your travel experience.
When specified, refund restrictions and policies for unused travel or vacation components vary and are subject to applicable rules of each supplier. Insurance premiums, airfare and some supplier fees are nonrefundable. Please inquire about supplier refund policies at the time of booking.
TRAVEL INSURANCE: Unfortunately, there are always situations and factors that may arise to cause you to cancel your travel experience. Changing Pace Travel (CPT) always recommends that you purchase Travel Insurance (even if it's not through us) to safeguard your trip and secure your investment. Travel Insurance helps provide coverage for Trip Cancellation, Interruption, Baggage Loss or Delay, Medical Expenses and more. Depending on the particular contract, there are usually fees and penalties involved with canceling. CPT will assess those fees/penalties according to the particular contract/travel experience that you are on when resolving your cancellation request. Please check on the registration form (provided by CPT) if you accept or decline Insurance. We cannot book you without your response.