Exhilirating. Refreshing. Authentic. Black Owned Mansion. Game Changing. Influencing.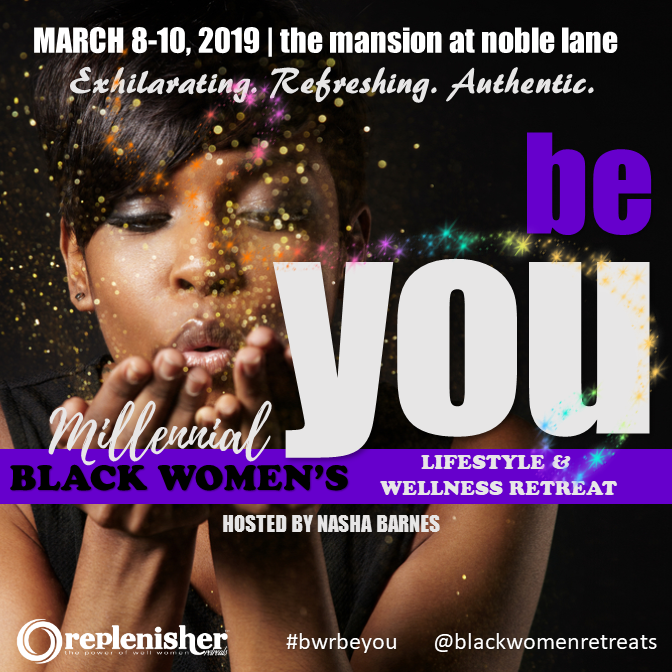 ---
Black Millennial Women
This all-inclusive retreat was inspired by the wisdom of some of our greatest black leaders, influencers, and game changing women in history. It is highly recommended for black millennial women (ages 23-35) who are taking the world by surprise!
Our weekend itinerary is full of contagious conversations, life-enriching activities and big-sistah support that'll help you to continue to walk in your Shine Boldly. We promise to give you ample time to relax and enjoy the space you're in. We cannot promise however that you'll leave this place the same --- We hope you are ready!
Be You is hosted by Nasha Barnes, Owner of ReplenisHer Retreats. She is a Reposition Strategist, Thought Leader, Vision Inspirer and God-led Woman. "My goal at my hosted retreats is not to change you, but to equip you to want to improve on something in your life, accept and love who you are, and encourage you to be the most extraordinary YOU, that you can be." This is not a conference, workshop or forum. It is a retreat that has to be experienced. Imagine this...
---
Our Luxury Property
You'll love our "opulent" host property, The Mansion at Noble Lane, which is Monique Greenwoods, Bed & Breakfast Resort and Spa in the Pennsylvania Poconos. You're in for a treat with all-inclusive access to the entire resort including the sauna, indoor heated Olympic sized pool, morning yoga/stretch classes, and numerous magical indoor relaxation spaces… and of course, YouTopia Spa
---
YOUR ALL-INCLUSIVE REGISTRATION INCLUDES:
Room accommodations for 2 nights
Friday Night Welcome Cocktails & Conversation Kickoff
Saturday and Sunday Breakfasts
Saturday Be YOU, Be BOLD Lunch
Contagious Conversations (Hosted by Nasha Barnes/Featuring Extraordinary Guests)
Early Morning Yoga
Be You Gift
Access to Property Including: 10,000-square-foot recreational facility, complete with a state-of-the-art gym, yoga/Pilates/dance studio, indoor Olympic-sized heated swimming pool, and numerous magical meditation spaces
All Taxes, Fees & Gratuities are included
PLUS MORE
---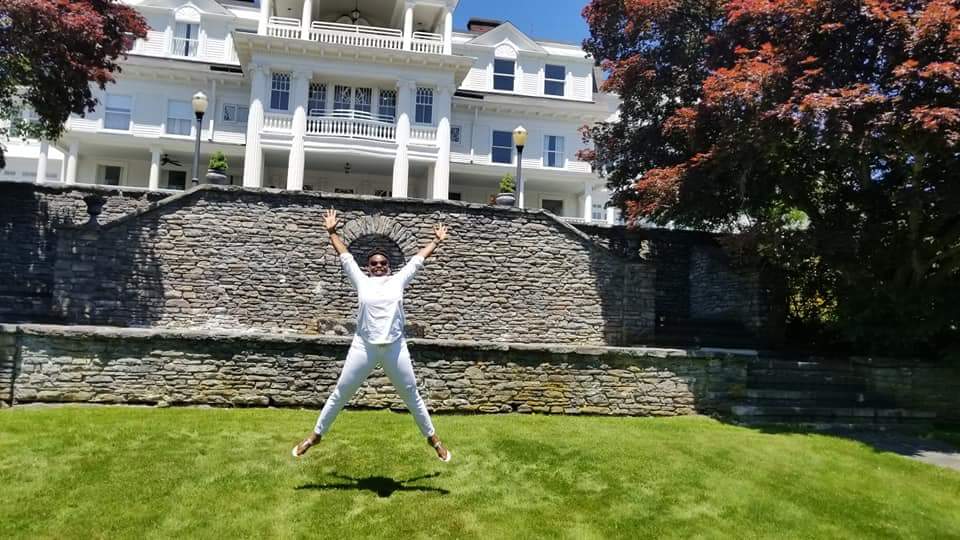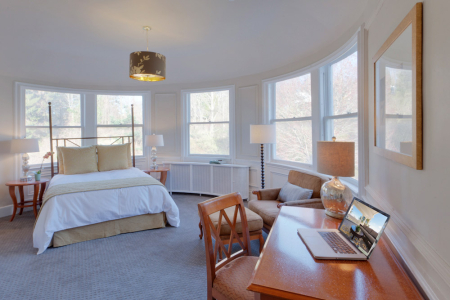 Single Occupancy Classic King Bedroom
---
Classic Rooms Available
One person per room Only 3 rooms of this type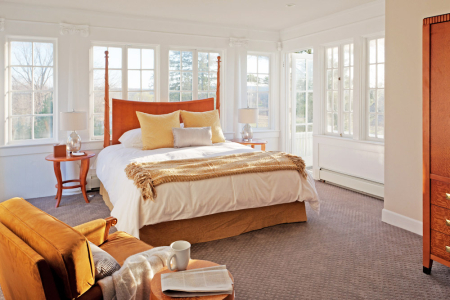 Double Occupancy Shared King Bedroom
---
Luxury, Premium Rooms Available
Up to two persons per room Only 7 rooms of this type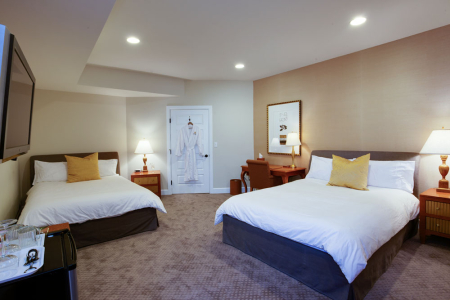 Triple/Quad Occupancy Double Bedded Bedroom
---
Double Bedded Rooms Available
Up to four people per room Only 3 Rooms of this type
Grab your like-minded girlfriends or come alone. Pairing is highly encouraged since space is limited. There are 14 bedrooms in the mansion and we'd like to maximize the space.
---
| Payment Plan | Amount | Due Date |
| --- | --- | --- |
| Initial Deposit | $100 | Now |
| Second Payment | $100 | 09/15/18 |
| Third Payment | 50% Balance | 12/15/18 |
| Final Payment | 100% Balance | 01/15/19 |
---
Terms and Policies
Making reservations for this package signifies your acceptance of our Full Terms and Conditions. All payments to Changing Pace Travel, LLC (CPT) are non-refundable and non-transferable unless otherwise specified. CPT has contractual agreements with hotels and vendors that do not allow us to obtain any refunds. This allows us to keep our package prices low and allow you to make monthly payments on your travel experience. When specified, refund restrictions and policies for unused travel or vacation components vary and are subject to applicable rules of each supplier. Insurance premiums, airfare and some supplier fees are nonrefundable. Please inquire about supplier refund policies at the time of booking..