---
Afro-Colombian Vibes

Cartagena is as colorful and vibrant as you might imagine! This inviting city on Colombia's Caribbean coast is emerging as a tourist bucket-list and it should absolutely be on your list to explore and experience over and over again. It is the most-visited city in country and for good reason. Let's start with its abundance of lively nightlife options, trendy restaurants, and the locals' – what can we say… they're spirit-filled, fun-loving, and give off feel-good vibes making it an ideal choice for your fall escape. During your immersive experience you'll spend time trekking inside and outside the city limits. From the beautiful historical Walled City, to breathtaking beaches, and up the Maria Mountains – Get ready for a cultural infusion like no other.
---
What's Included
5 days/ 4 nights accommodations with daily breakfast included

Airport Transfers

Welcome Dinner and Wine Boat Cruise

Cartagena City Tour

Tutumo Volcano Mud Bath, Pink Sea and Authentic Palenque Tour

Island Hopping and Party Boat to the Rosario Islands, Cholon and Playa Blanca Beach
VIP Party Bus
Meals: 1 dinner, 1 lunch, 5 breakfast
Local Transportation to all activities on itinerary
Changing Pace Travel Hosts Onsite
*Pre-departure 1-night stay in Miami, Florida (3-star hotel) – Sept. 16, 2020 (PLUS – optional add-on)
*Post-departure 1-night stay in Miami, Florida (3-star hotel) – Sept. 21, 2020 (PLUS – optional add-on)
HIGHLIGHTS
Cartagena, Colombia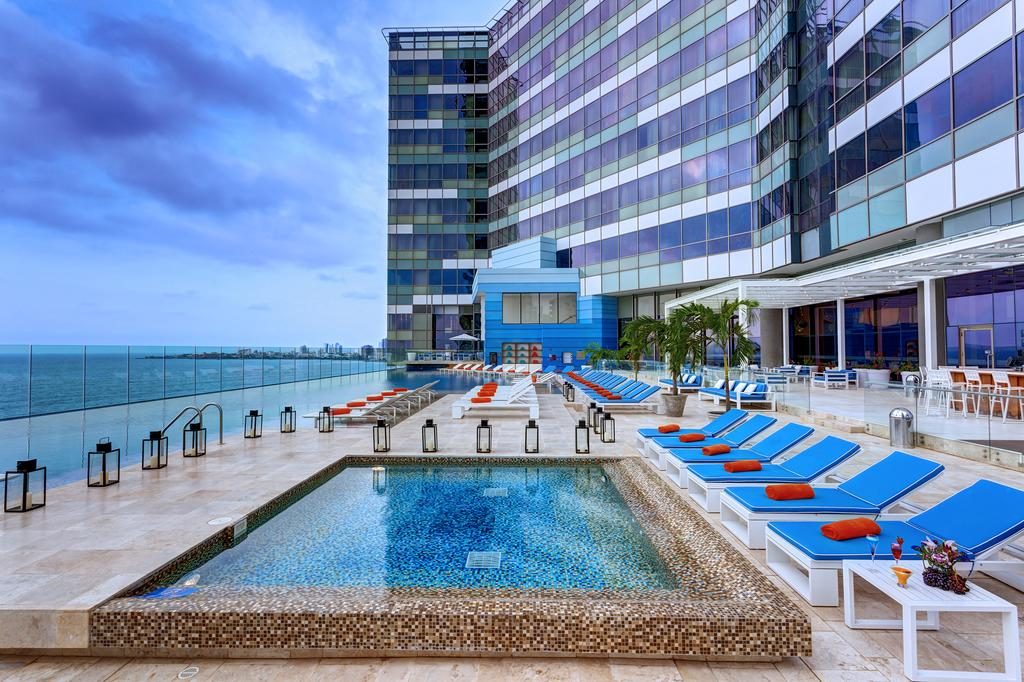 Intercontinental Cartagena de Indias Hotel 
Accommodations & Hotel Inclusions
The Intercontinental Cartagena de Indias Hotel is located in the exclusive Bocagrande neighborhood, steps away from the beach and close to renowned shops, restaurants, and cafés. It's blocks from the beautiful bay of Castillogrande, five minutes from the old city and 15 minutes from Rafael Núñez International. The hotel features 285 guestrooms and a pool deck located on the 6th floor overlooking the ocean.
Your Accommodations Include:
Buffet Breakfast Daily
Caribbean Sea or Cartagena Bay views
Free Internet Wi Fi in rooms
Room Service (24 hours)
English speaking staff
Check in 3pm | Check out 12pm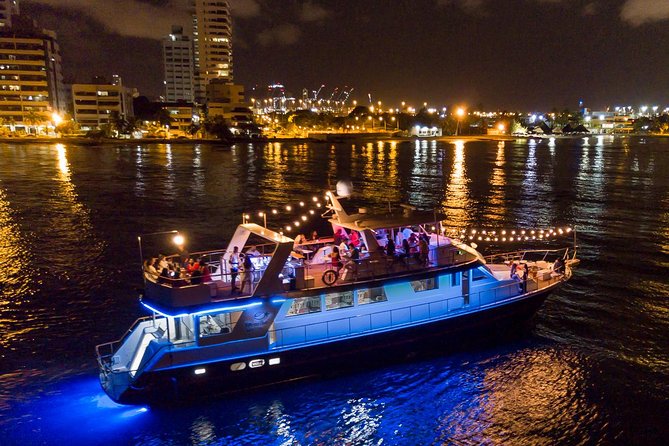 ---
Welcome Dinner and Wine Cruise 
Soak up the sights of Cartagena while sailing across the Bay
Welcome to Cartagena! Let's get acquainted with a great meal, glass of wine and panoramic views of Cartagena. We'll take a 2-hour cruise along the tranquil waters of Cartagena Bay and see the city's colorful colonial architecture from the boat.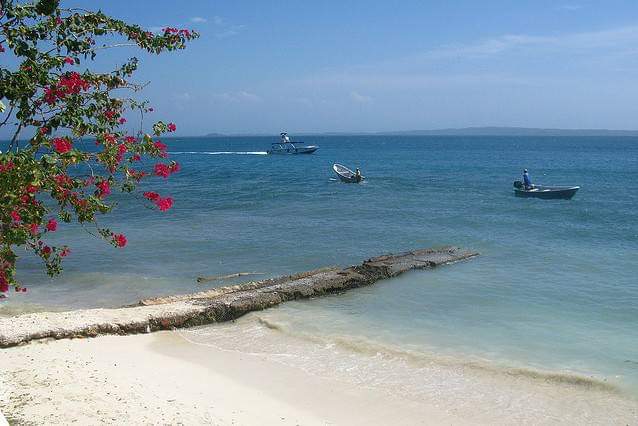 ---
Party Boat and Beach Day 
Party Boat anyone? We'll head to Colombia's most spectacular beaches via party boat to enjoy the sun, pristine waters, and African-Colombian music. Along the way you'll visit several villages and get entrenched in the culture — all while sipping on Piña Coladas or Margaritas.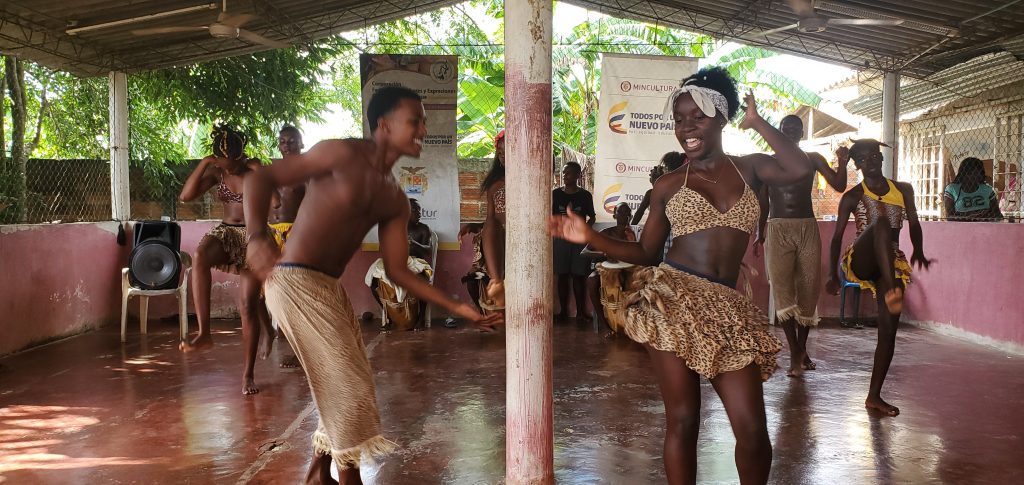 ---
Day trip to Palenque 
Let's take a walking tour to the Village of San Basilio de Palenque, where African culture has been preserved since the 1600's. Learn about the community,
culture, traditional music, dances, way of living, customs and spiritual beliefs. This village was declared by UNESCO a world cultural heritage site in 2005.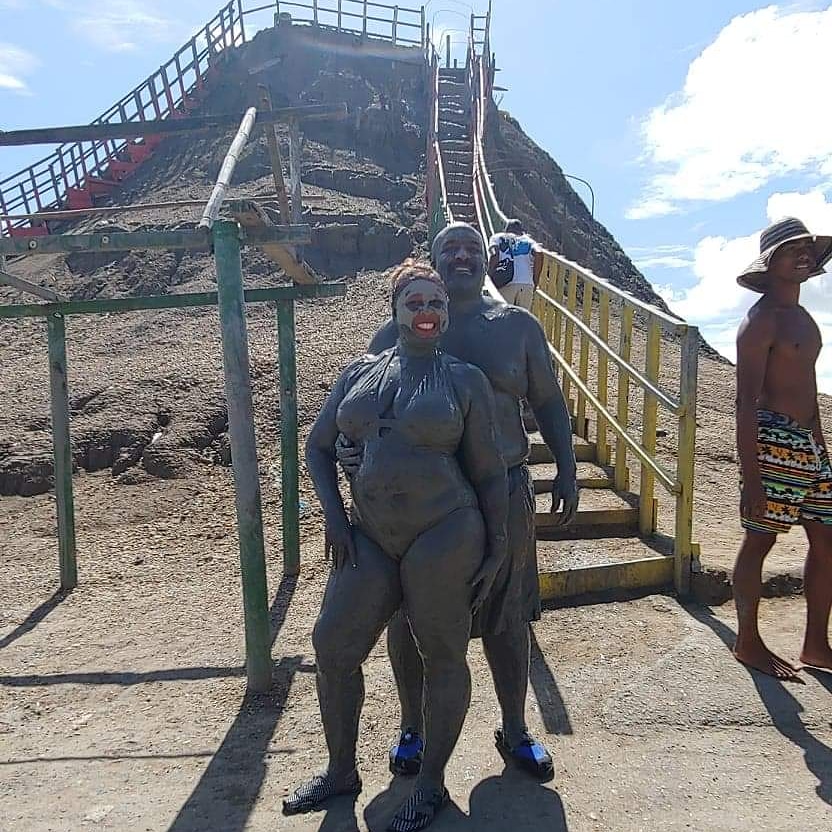 ---
Mud Volcano
First stop is an Afro-colombian village called "Lomita Arena"
in the middle of the lake. Then, we head to the Mud Volcano, and bathe in the natural volcano aka "the fountain of youth". On the way back, we stop through more villages and explore cultural expressions, art and hand-made crafts.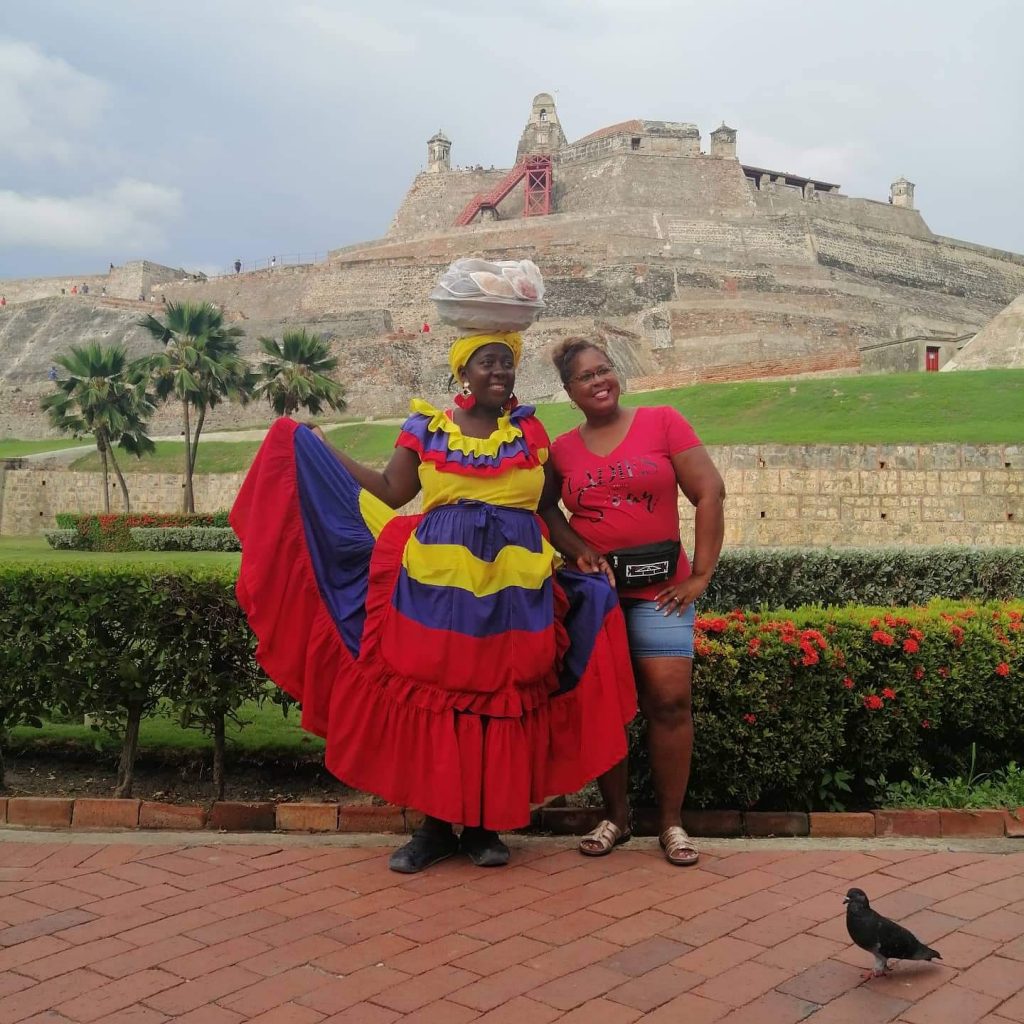 ---
Explore The Real Cartagena 
Get ready to be immersed in the local culture and discover all the treasures of Cartagena. From local markets, music, and diverse neighborhoods.. let's witness it all from various (geographic, cultural, social and economic) points of view.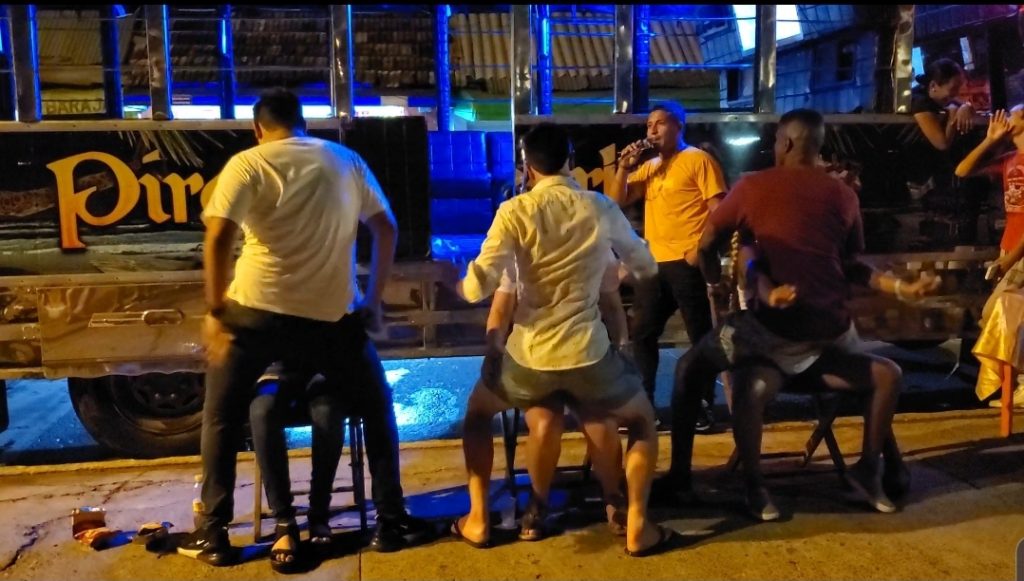 ---
Party Bus  
Enjoy Live music, while we dance and party the night away around the city. We'll stop at the walled city, where visitors and locals meet up to dance in the streets. Then we'll head to the
night club before departing the next day.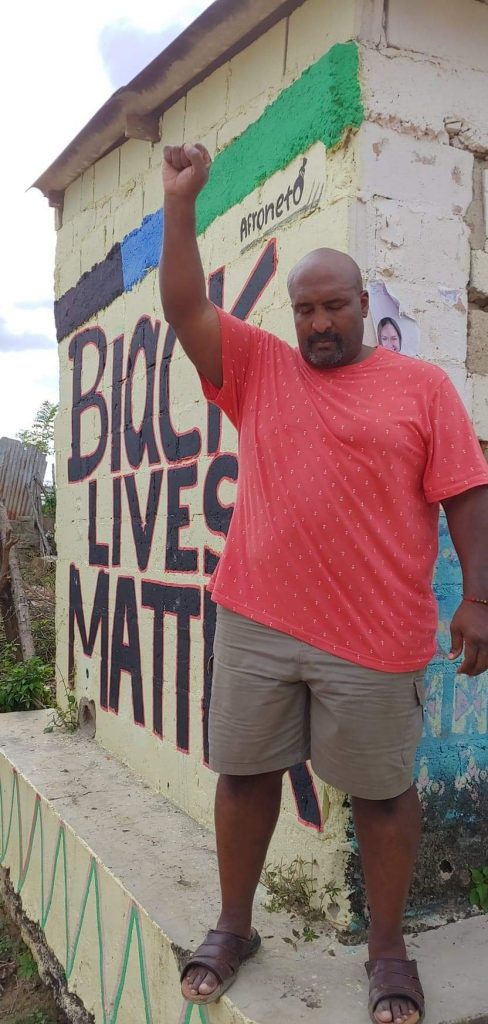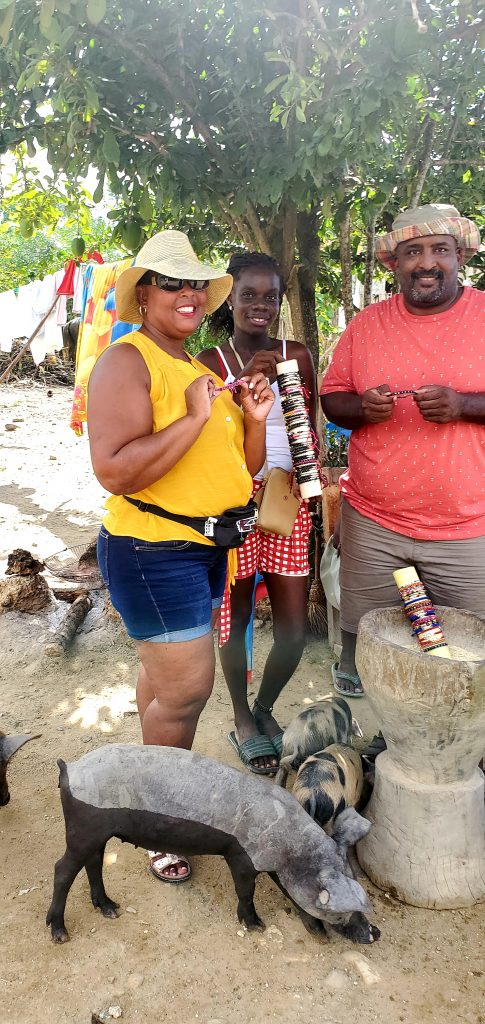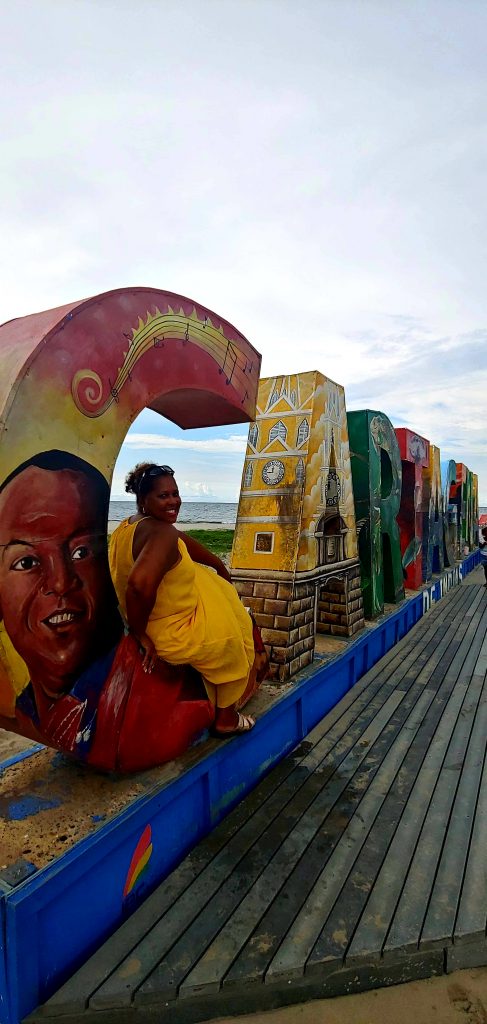 Reserve Your Trip Now
LAND ONLY PACKAGE: 5 Days/4 Nights
PREMIUM SEA VIEW: $1180 per person (Double Occupancy) | $1550 per person (Single Occupancy)
LAND ONLY PACKAGE (PLUS) PRE/POST NIGHT IN MIAMI :
PREMIUM SEA VIEW: $1280 per person (Double Occupancy) | $1650 per person (Single Occupancy)
Come alone or share your accommodations with another traveler. Need a roommate? No worries, we'll have a roommates list available. Airfare is NOT included in the price. Airfare will be available to add-on at a later date from Miami, FL (MIA) to Cartagena, Colombia (CTG). If there is ample interest, we may add connecting flights from designated cities.
---
| Payment Plan | Amount | Due Date |
| --- | --- | --- |
| First Payment | 20% Balance | 11/30/19 |
| Second Payment | 20% Balance | 1/30/20 |
| Third Payment | 20% Balance | 3/30/20 |
| Fourth Payment | 20% Balance | 5/30/20 |
| Final Payment | 20% Final Balance | 7/30/20 |
---
WHAT'S NOT INCLUDED:
Flights to Rafael Nunez International Airport (CTG)
Gratuities for drivers and guides
Meals except where noted
Travel Insurance
Personal Expenses
TRAVEL NOTES:
Miami, Florida pre- (Sept. 16) and post- (Sept. 21) departure hotel accommodations are included in the (PLUS) package.
CPT will meetup with any travelers staying in Miami and will accompany the group on a flight from Miami to Cartagena September 17, 2020.
Cartagena Hotel Check-in: Sept. 17, 2020
Cartagena Hotel Check-out: Sept 21, 2020
A valid passport is required. Please ensure that your passport is valid for more than six months after travel.
IMPORTANT NOTES:
All payments are non-refundable, non-transferable and final.
For Payment Plan – If consecutive payments are not made timely reservations will be forfeited.
If you choose the monthly payment plan, you will receive monthly notices when your payment is due.
A $50 late fee will be added to all accounts if not paid within a 3-day grace period.
Pay anytime between scheduled due dates and check your balance with 24-hour access to Billing Invoices.
Provided full payment is received no later than your Final Payment Due Date, confirmations and hotel transfers will be sent via email 30 days prior to event.
AIRFARE: You will be required to book your airfare no later than 45 days prior to hotel check-in.
You are advised to purchase Travel Insurance separately. A link can be found on the bottom of the website page for a free quote.
Making reservations for this package signifies your acceptance of our Full Terms and Conditions.
All payments to Changing Pace Travel, LLC (CPT) are non-refundable and non-transferable unless otherwise specified. CPT has contractual agreements with hotels and vendors that do not allow us to obtain any refunds. This allows us to keep our package prices low and allow you to make monthly payments on your travel experience.
When specified, refund restrictions and policies for unused travel or vacation components vary and are subject to applicable rules of each supplier. Insurance premiums, airfare and some supplier fees are nonrefundable. Please inquire about supplier refund policies at the time of booking.
TRAVEL INSURANCE: Unfortunately, there are always situations and factors that may arise to cause you to cancel your travel experience. Changing Pace Travel (CPT) always recommends that you purchase Travel Insurance (even if it's not through us) to safeguard your trip and secure your investment. Travel Insurance helps provide coverage for Trip Cancellation, Interruption, Baggage Loss or Delay, Medical Expenses and more. Depending on the particular contract, there are usually fees and penalties involved with canceling. CPT will assess those fees/penalties according to the particular contract/travel experience that you are on when resolving your cancellation request. Please check on the registration form (provided by CPT) if you accept or decline Insurance. We cannot book you without your response.