---
Adventure through Cuba

Are you ready for an authentic Cuban experience? Join us in Havana for 6 days/5 nights and immerse yourself in the essence of this highly cultural island. Our private tours will give you a panoramic view and opportunity to witness a city trapped in time. Havana captures the imagination like no other — the sights and sounds of the city are lively and inviting, just like the people who inhabit it.  We'll stroll along the famous Malecón (Havana's legendary seaside boulevard), experience the cobblestone streets of Old Havana. and visit historic landmarks while discovering the city's best-kept secrets.
During your visit, you'll have the chance to dance to salsa music, shop at open-air bazaars and enjoy parties that last all night. It wouldn't be a true experience if you didn't get to meet the gregarious Rumba ladies at Plaza La Catedral. Their job is luring visitors to take photos with them for a tip — your memorable pics will have a story to tell like no other. You'll also have the opportunity to interact with the "tobacco grandmas, "card readers and contribute to private enterprises in Cuba.
Get ready for a total immersion into Cuban culture as you engage with the people to get insight on life in Cuba. At the same time, enjoy cultural activities that'll make your time in Cuba unforgettable!
---
What's Included
Airport Transfers (Jose Marti Airport)

Accommodations for 5 nights (Private Sea Front Villa)

Daily Breakfast

Welcome & Farewell Dinner

Private Guided Tours

Daily Transportation

Changing Pace Travel Hosts on-site
Highlights:
– City Tour (walking tour and classic car tour)
– Afro Cuban Experience and Cooking Class
– Vinales Cuban Tobacco Country
– Varadero Beach Day

TRIP ITINERARY
Havana, Cuba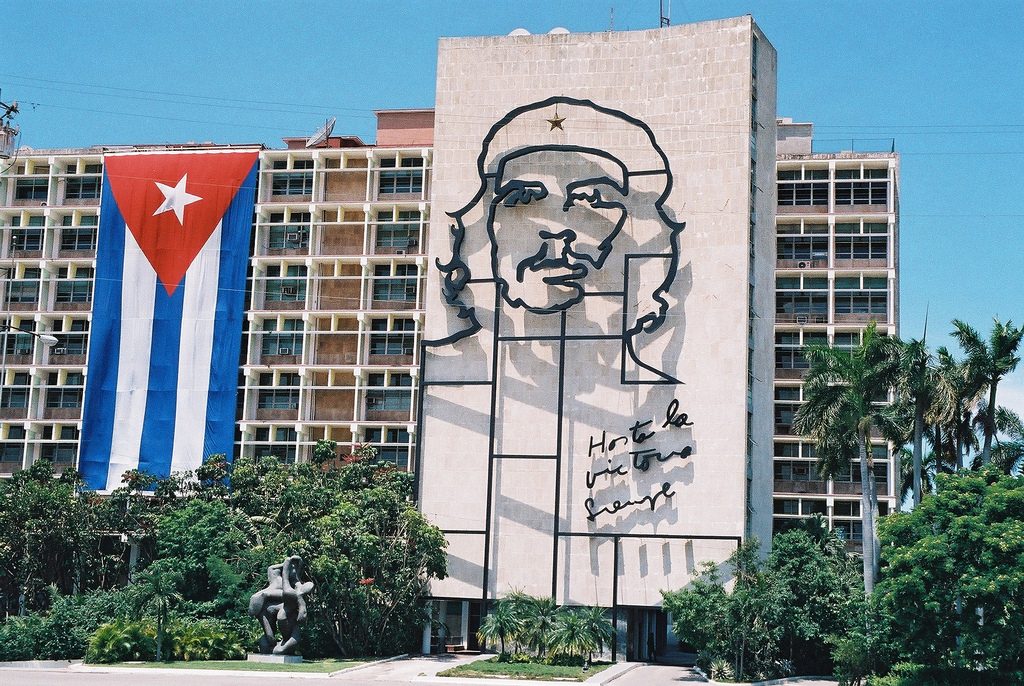 Day 1 
Welcome to Havana
Transfer from Jose Marti International Airport to the Private Villa
Check-in at Private Villa
Free time to explore the local area or unwind
Welcome to Havana Dinner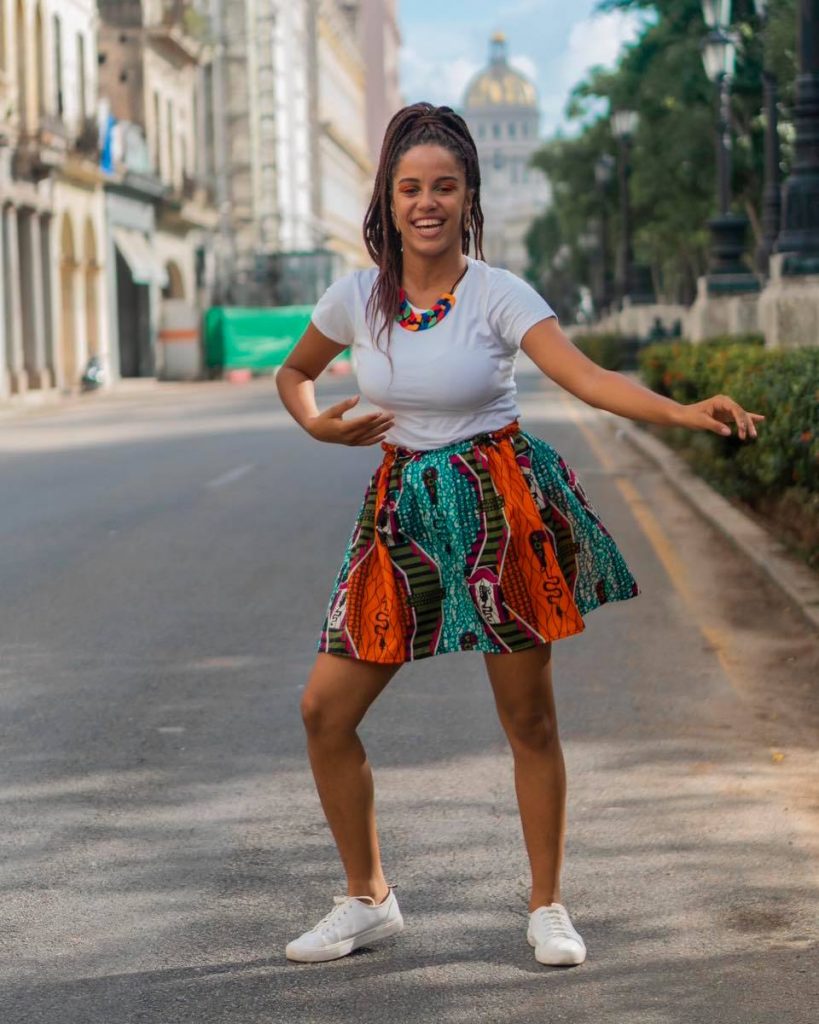 ---
Day 2 
Discover Havana Landmarks
Breakfast (Included)
Walking Tour (Old Havana)
Lunch in the City
Classic Car Tour
Group Photo Session
Dinner (on your own)
Discover Havana Nights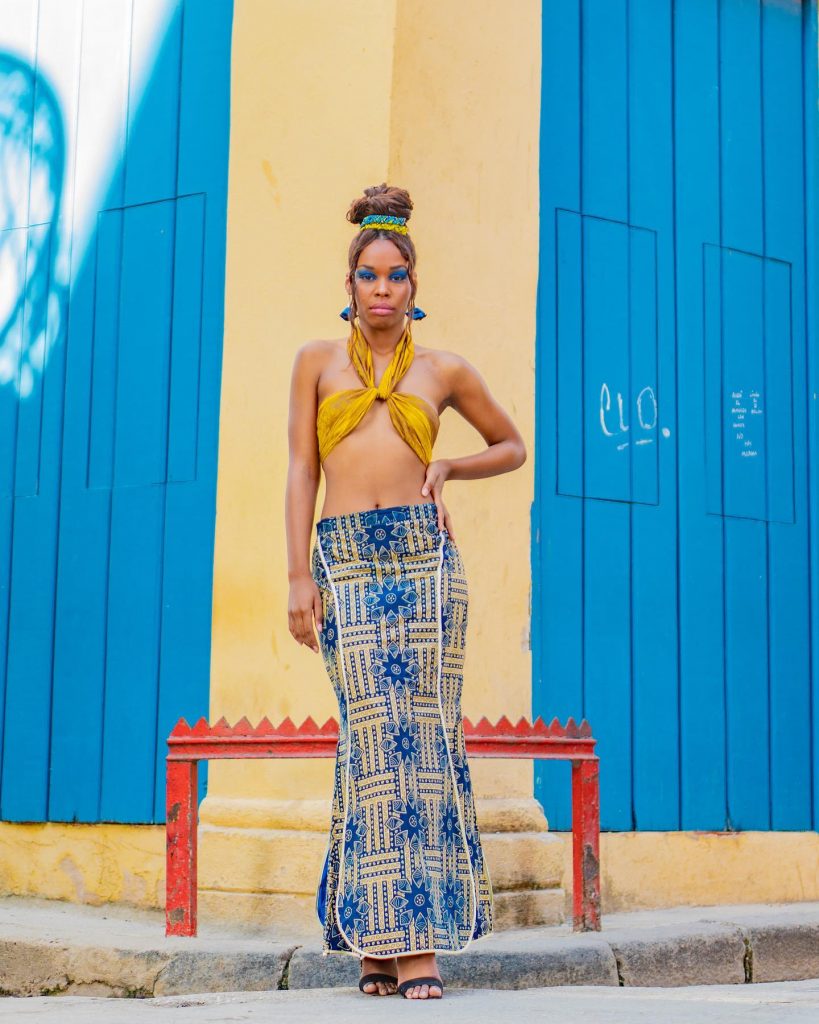 ---
Day 3 
Afro Cuban Experience Day
Breakfast (Included)
Connect to the culture, history and Afro Cuban people
Tasting Afro Cuban Culture – Cooking Experience (Lunch Included)
Immerse yourself in all 5 senses of the Real Cuba
Dinner (on your own)
Discover Havana Nights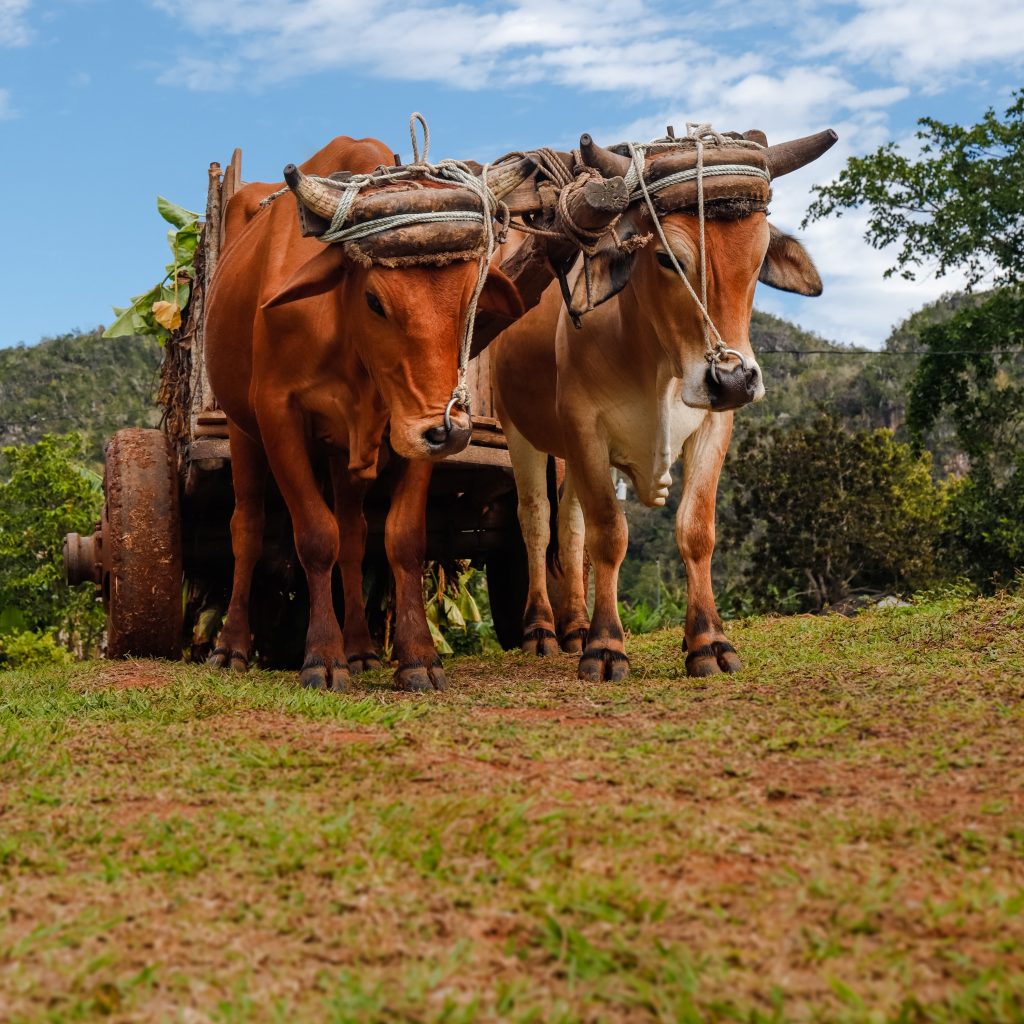 ---
Day 4 
Day trip to the Country (Vinales)
Breakfast (Included)
2.5-hour Scenic Car Journey to Vinales
Horseback Ride through Tobacco Plantation
Cuban Tobacco Farm Tour
Authentic Lunch on the Farm (included)
Return to Havana
Dinner on your own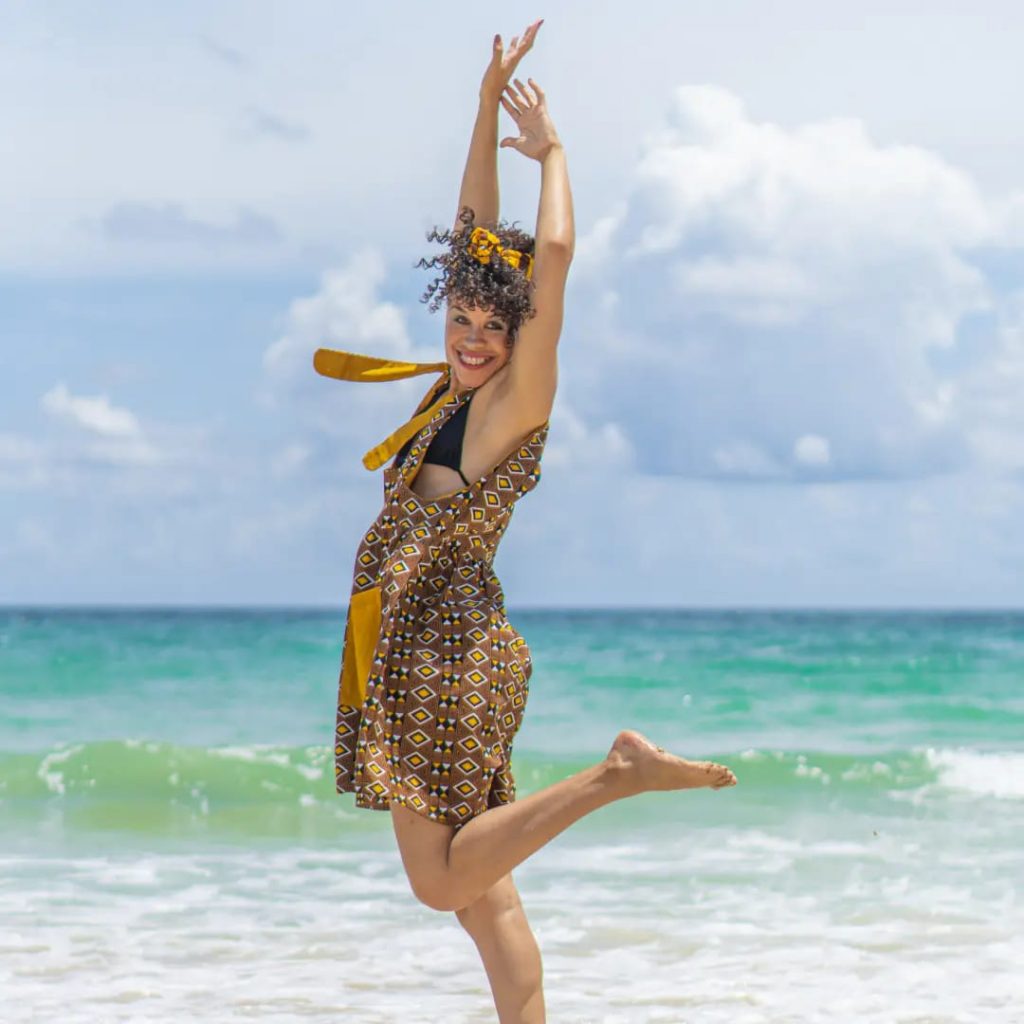 ---
Day 5 
Day trip to Varadero Beach (Matanzas)
Breakfast (Included)
1.5-hour drive to Varadero
Lunch at the beach
Day at the Beach
Back to Havana and lodging
Farewell Dinner (included)
Say Farewell to Cuba!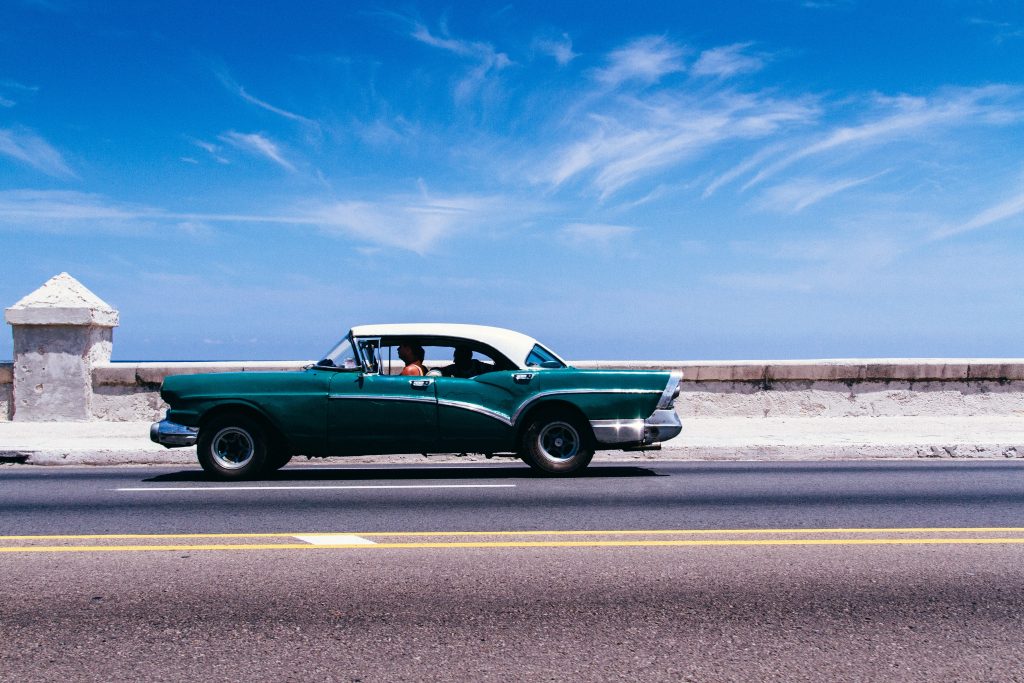 ---
Day 6
Adios Havana & Friends!
Transfer to Jose Marti airport
*Itinerary subject to change slightly. Complete Itinerary provided 30 days prior to departure.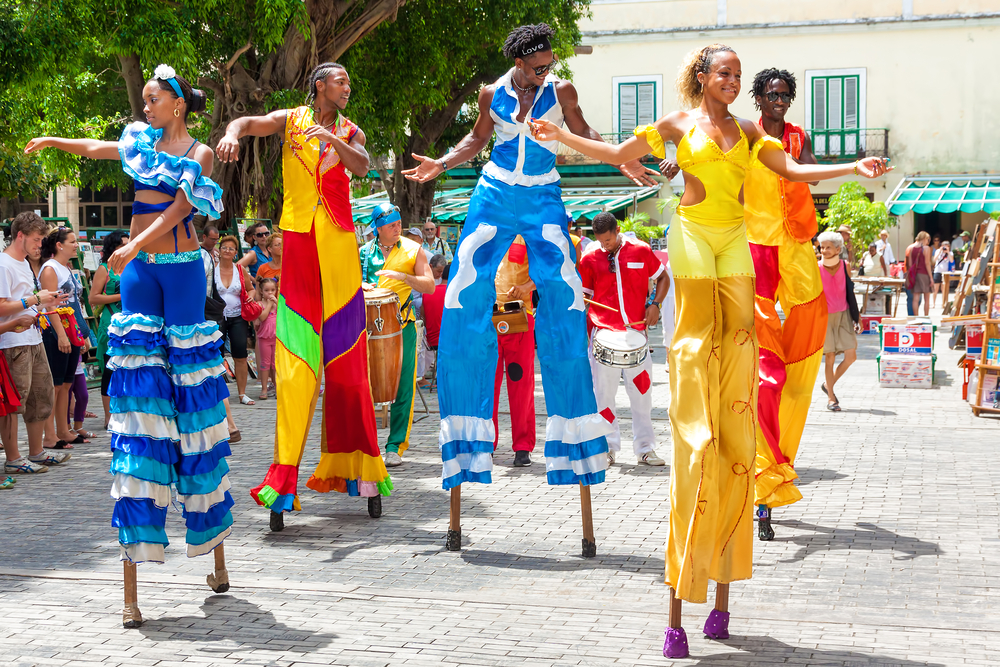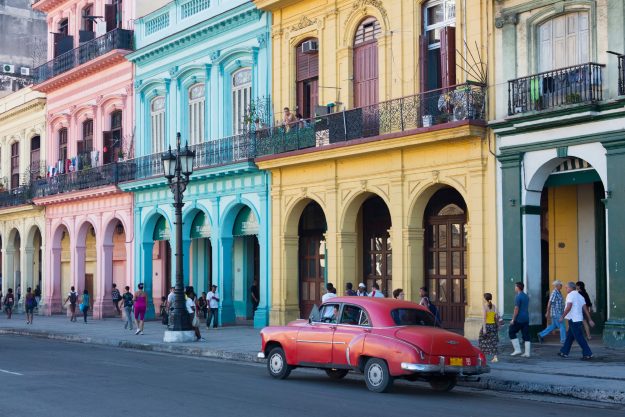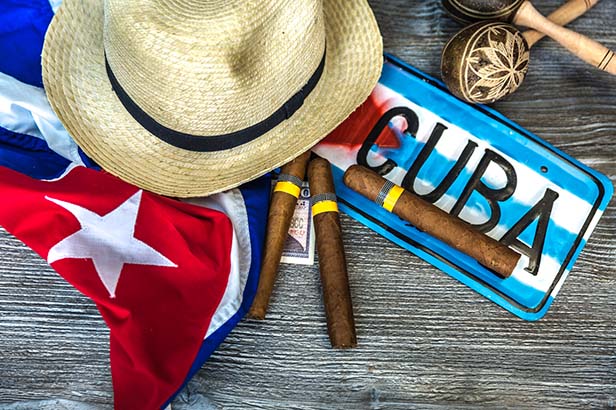 Payment Installment due dates are as follows:
Special Note: *If the payment due date has already passed, you will need to pay the previous amount(s) in order to register.
Deposit & Payment Amount:
Double Occupancy: $370 deposit and bi-monthly payment, Installment dates noted below
Single Occupancy: $410 deposit and bi-monthly payment, Installments dates noted below
---
| Payment Plan | Deposit | Due Date |
| --- | --- | --- |
| Payment 1 | listed above | Jan 1, 2023 |
| Payment 2 | listed above | Mar 1, 2023 |
| Payment 3 | listed above | May 1, 2023 |
| Payment 4 | listed above | Jul 1, 2023 |
| Payment 5 | listed above | Sep 1, 2023 |
---
WHAT'S NOT INCLUDED:
International Airfare (Jose Marti International Airport – HAV)
Entry Visa to Havana
Gratuities for drivers and local guides
Meals (excluding those noted), Drinks
Personal Expenses
Travel Insurance
TRAVEL NOTES:
A valid passport is required. Please ensure that your passport is valid for more than six months after travel.
There are NO REFUNDS for this trip. Travel Insurance is highly recommended.
IMPORTANT NOTES:
A non-refundable/non-transferable deposit is required at the time of booking.
All payments are non-refundable, non-transferable and final.
A monthly payment installment plan is available. You may also pay in full at any time.
Payment Installment Plan: If one payment is missed, your registration will be automatically cancelled (after the grace period) and a reinstatement fee will apply in order to resume the trip. Additionally, if the total balance is not made by the final payment date, all reservations will be forfeited.
Late Payments: A 7-day grace period after scheduled due dates will be allowed with no penalty (except for the final payment). Reservation cancellation and forfeiture of all payments will occur afterwards.
Important Message: You may possibly reinstate your reservation with a reinstatement fee of $200; if circumstances are warranted. Changing Pace Travel has the authority to decline reinstatement at any time. Late payment requests can be made in writing via email at least 7 days prior to billing due dates. Approvals are subject to owner's discretion and accounts in good standing.
If you choose the payment plan, you will receive monthly notices prior to when your payment is due.
Provided full payment is received no later than your Final Payment Due Date, itineraries and travel instructions will be sent via email 30 days prior to travel.
All prices are based on the rates of exchange in effect at the time of price quotation. In the event that the US dollar devalues, Changing Pace Travel, LLC reserves the right to increase prices accordingly. Your final invoice will reflect increases resulting from currency devaluation. You will be notified as we are notified.
You can log-in to your payment invoice to view your account 24-hours a day. Additionally, you can pay on your invoice in small increments at ANY TIME throughout your billing cycle.
Making reservations for this package signifies your acceptance of our Full Terms and Conditions.
All payments to Changing Pace Travel, LLC (CPT) are non-refundable and non-transferable unless otherwise specified. CPT has contractual agreements with hotels and vendors that do not allow us to obtain any refunds. This allows us to keep our package prices low and allow you to make monthly payments on your travel experience.
When specified, refund restrictions and policies for unused travel or vacation components vary and are subject to applicable rules of each supplier. Insurance premiums, airfare and some supplier fees are nonrefundable. Please inquire about supplier refund policies at the time of booking.
TRAVEL INSURANCE: Unfortunately, there are always situations and factors that may arise to cause you to cancel your travel experience. Changing Pace Travel (CPT) always recommends that you purchase Travel Insurance (even if it's not through us) to safeguard your trip and secure your investment. Travel Insurance helps provide coverage for Trip Cancellation, Interruption, Baggage Loss or Delay, Medical Expenses and more. Depending on the particular contract, there are usually fees and penalties involved with canceling. CPT will assess those fees/penalties according to the particular contract/travel experience that you are on when resolving your cancellation request. Please check on the registration form (provided by CPT) if you accept or decline Insurance. We cannot book you without your response.