---
Livin' Life Like it's Golden
If living life to the fullest is one of your daily declarations, then traveling to Dubai – one of the most luxurious destinations in the world; is a sure way to fulfill one of your most vibrant 5-star vacations. 
Your entire seven-day experience will be a bit surreal as you immerse yourself in the next level of extravagance, luxury and exoticness in the "City of Gold". 
The glamorous wonders you'll experience are endless; from views a midst sky scraping towers, excursions in breathtaking desert landscapes, wading in clear beaches, to witnessing stunning mosques and impressive architecture. There's so much more you'll experience while traveling with us, but you have to be there to witness it for yourself.
Plan early and take advantage of our bi-monthly flexible payment plan. Make your reservation now and begin making monthly payments in March 2019. Fly with the group with airfare out of New York (JFK) or make separate arrangements.
---
50 Reasons to Celebrate
You are invited to Celebrate 2020 with us. We have more than 50 Reasons to celebrate life and we're certain many of you do too! 
Whether you're turning 50, 40, 30 or anything above, below or in-between, let's celebrate life like it's Golden in the United Arab Emirates.
If you've never been before, let your imagination run high and expect the unexpected. If you've been before, go again and discover something new and exciting in this magical place. 
We went all out and seized this opportunity to give you an unbelievable over-the-top experience that is unique and memorable. 
This is a private group trip, our itinerary is customized and we have our own private tour guides that'll be with us every step of the way.
Don't hesitate to reserve your space, we can only take 30 people this time.You cannot miss this opportunity to experience the elegance and wonders of Dubai!
Emirates Airlines Roundtrip Economy class flight from New York (JFK) to Dubai (package with airfare)
Roundtrip Private Airport Transfers (both packages)
6 Days/ 5 Nights at JW Marriott Marquis Dubai Hotel
9 Included Meals: 5 Breakfasts , 4 Dinners
Daily Breakfast
Welcome to Dubai Dinner
Dubai City Tour
Explore Dubai Frame
Abu Dhabi City Tour
Explore Sheikh Zayed Grand Mosque in Abu Dhabi
Luxury Dhow Dinner Cruise
Desert Safari Activities with Traditional BBQ Dinner and Live Entertainment
At the Top, Burj Khalifa with Armani Dinner
Explore Dubai Aquarium
Water Taxi Adventure
Free Time/Shopping at Gold and Spice Souks
Changing Pace Travel Hostesses On-site
All hotel taxes
Hotel Details
JW Marriott Marquis Hotel Dubai, United Arab Emirates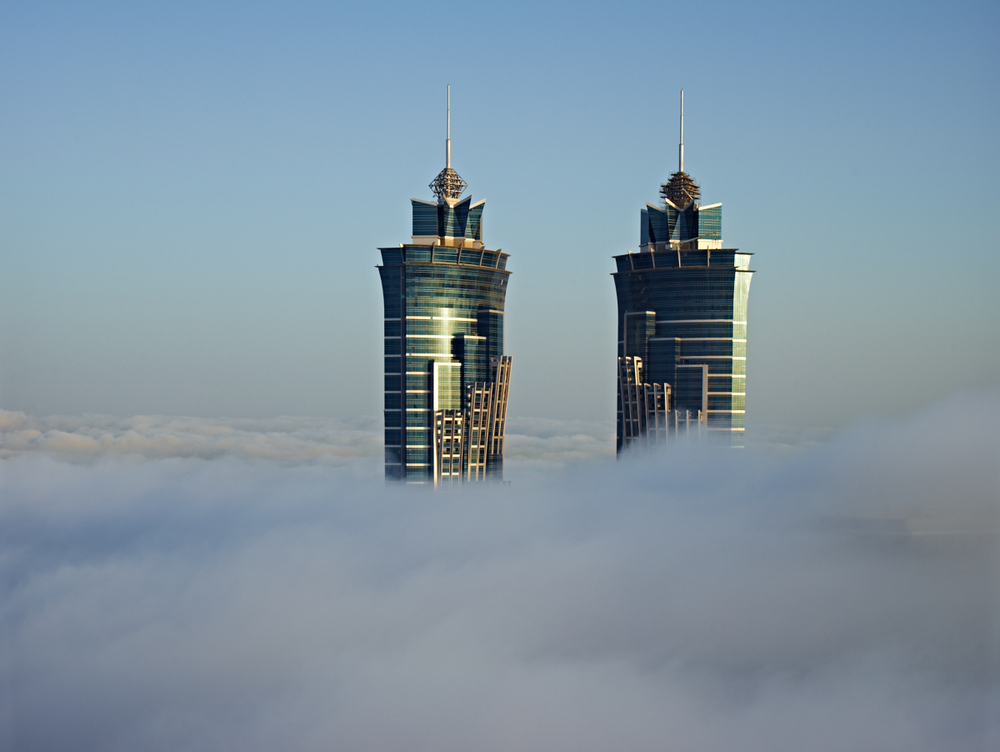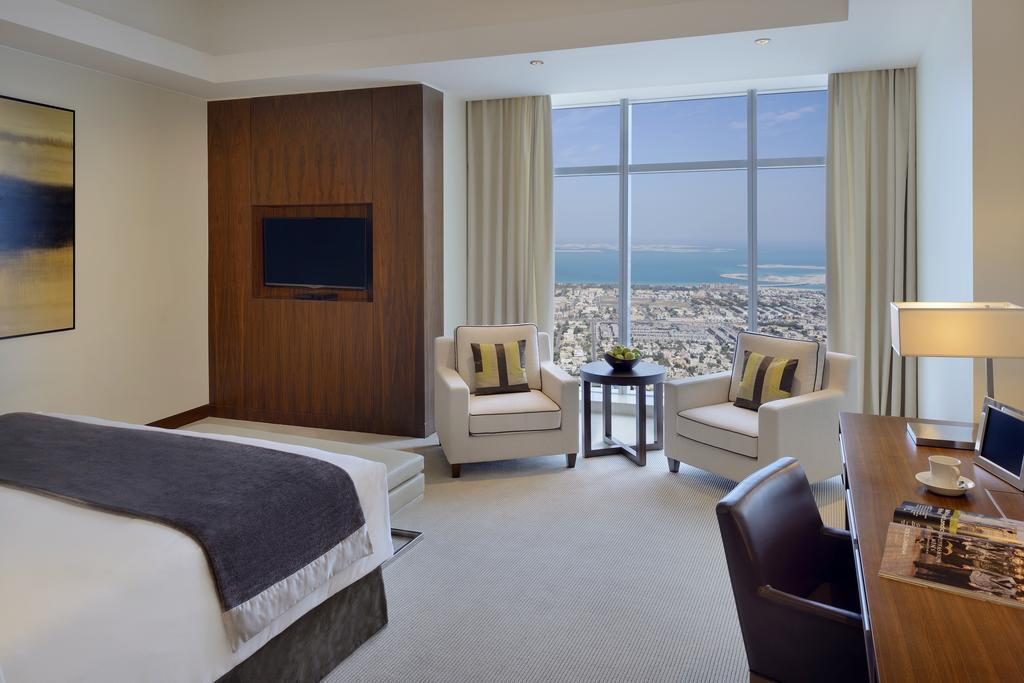 ---
Accommodations & Hotel Inclusions
In a city of awe-inspiring ambition and unsurpassed luxury, 5-star JW Marriott Marquis Hotel Dubai is one of the region's most desirable destinations, offering a standard of luxury for the most discerning of travelers. Overlooking Business Bay in Dubai's bustling city center, this 1608-room hotel on Sheikh Zayed Road is one of the world's tallest hotels. Spanning across 2 iconic towers and 72 floors, our luxury staycation has taken hospitality to new heights. Highlights include, exceptional amenities, with rooms featuring plush bedding, modern technology and marble bathrooms. Panoramic views of the water or the Dubai skyline can be seen from every room and throughout various points of the hotel.
With a breathtaking backdrop, our lush hotel features a heated outdoor pool where you can catch the afternoon sun or enjoy a casual meal from one of the 9 award-winning restaurants from which you can choose. Delve into more hotel amenities at the luxurious SARAY Spa, which offers treatments from Arabia and the Far East, the fitness centre and 14 restaurants, bars, and lounges all for your pleasure. Step outside the hotel and you'll discover it's ideally located for seeing many of Dubai's iconic attractions and experiences.
Hotel Information:
Check in: March 13 at 3 pm
Check out: March 18 at 12 pm
Room service, 24-Hour
Complimentary Wireless, High-Speed Internet (Wi-Fi)
Marble bathroom with separate shower
Windows ceiling to floor
Air Conditioning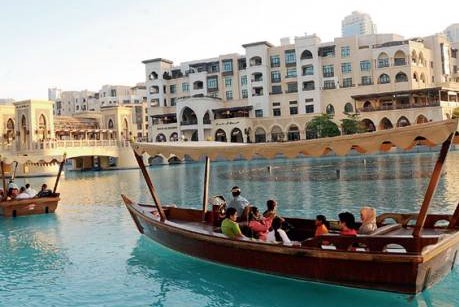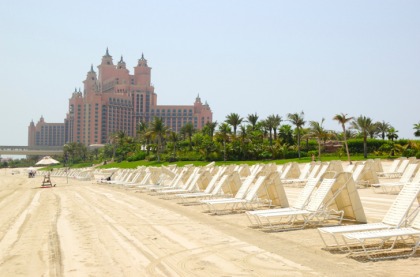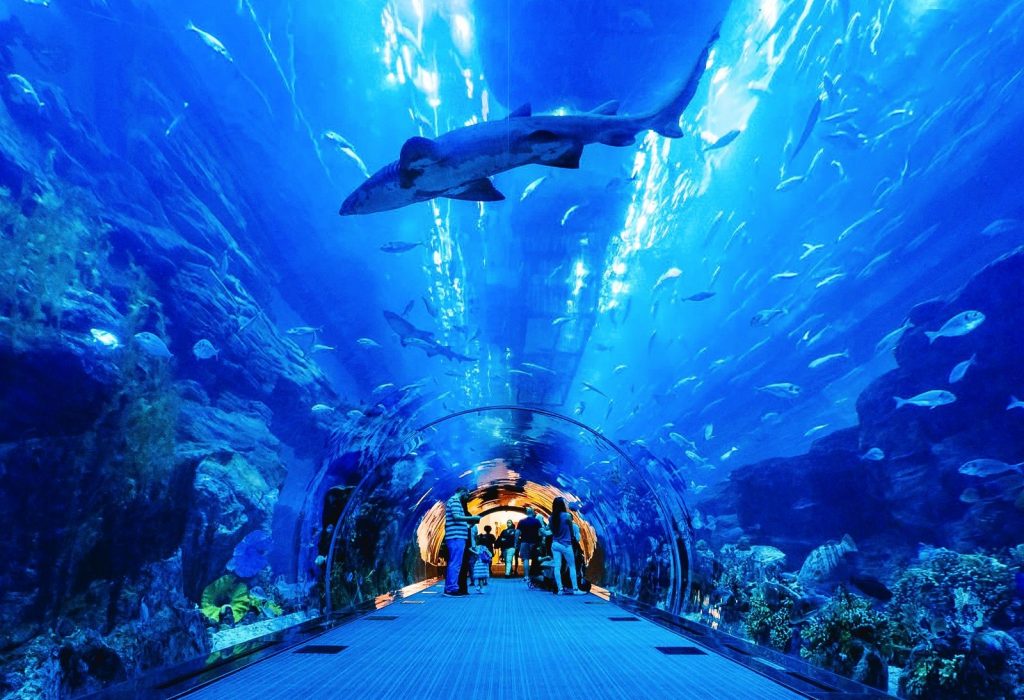 Reserve Your Trip Now
LAND ONLY PACKAGE: 7 Days/5 Nights
DELUXE ROOM: $1479 per person (Double Occupancy) | $2079 (Single Occupancy)
PACKAGE WITH AIRFARE: 7 Days/5 Nights
DELUXE ROOM: $2679 per person (Double Occupancy) | $3279 (Single Occupancy)
WHAT'S NOT INCLUDED:
Flights to John F. Kennedy International Airport (JFK)
Emirates Airlines Roundtrip Economy class flight from New York (JFK) to Dubai (Included with Airfare Package Only)
Gratuities for drivers and tour guides
Additional excursions (can be added for an additional fee)
Meals except where noted
Travel Insurance
Personal expenses
TRAVEL NOTES:
No more than two people to a room, rooms are priced as single or double occupancy
Flights will depart from the US on Thursday, March 12, 2020 (arriving in Dubai Friday, March 13)
Hotel check-in date is Friday, March 13, 2020
If you add-on our group airfare at a later date, you will receive your flight itinerary after November 2019.
A valid passport is required. Please ensure that your passport is valid for more than six months after travel.
NOTE: Currently, US Passport holders will receive a VISA upon entry into Dubai. No fee is required at this time. (subject to change)
IMPORTANT NOTES:
Non-refundable deposit is required at the time of booking. Payment installment plan available with payments due bi-monthly on the 15th. Final payment and balance due January 1, 2020.
All payments are non-refundable, non-transferable and final.
For the Monthly Payment Plan, if payments are NOT made by the final payment date, reservation will be forfeited.
If you choose the monthly payment plan, you will receive monthly notices prior to when your payment is due.
Provided full payment is received no later than your Final Payment Due Date, itineraries and travel instructions will be sent via email 30 days prior to travel.
Additional room upgrades are available and a quote can be provided upon request.
All prices are based on the rates of exchange in effect at the time of price quotation. In the event that the US dollar devalues, Changing Pace Travel, LLC reserves the right to increase prices accordingly. Your final invoice will reflect increases resulting from currency devaluation. You will be notified as we are notified.
Solo Travelers: A roommates list option will be available. You may request to be added to our list via our registration form. We do not pair roommates, however we can offer the list to you and others interested in this option.
You must ensure your roommate, if applicable, is also making timely monthly payments.
Late payments will be assessed a late payment fee of $50 monthly that will be added to all reservations payable by the final payment due date. Late payment requests can be made in writing at least 14 days prior to billing due dates. Approvals are subject to management discretion and accounts in good standing.
You can log-in to your payment invoice to view your account 24-hours a day. Additionally, you can pay on your invoice in small increments at ANY TIME throughout your billing cycle.
Making reservations for this package signifies your acceptance of our Full Terms and Conditions.
All payments to Changing Pace Travel, LLC (CPT) are non-refundable and non-transferable unless otherwise specified. CPT has contractual agreements with hotels and vendors that do not allow us to obtain any refunds. This allows us to keep our package prices low and allow you to make monthly payments on your travel experience.
When specified, refund restrictions and policies for unused travel or vacation components vary and are subject to applicable rules of each supplier. Insurance premiums, airfare and some supplier fees are nonrefundable. Please inquire about supplier refund policies at the time of booking.
TRAVEL INSURANCE: Unfortunately, there are always situations and factors that may arise to cause you to cancel your travel experience. Changing Pace Travel (CPT) always recommends that you purchase Travel Insurance (even if it's not through us) to safeguard your trip and secure your investment. Travel Insurance helps provide coverage for Trip Cancellation, Interruption, Baggage Loss or Delay, Medical Expenses and more. Depending on the particular contract, there are usually fees and penalties involved with canceling. CPT will assess those fees/penalties according to the particular contract/travel experience that you are on when resolving your cancellation request. Please check on the registration form (provided by CPT) if you accept or decline Insurance. We cannot book you without your response.