---
Fulfill Your Dreams
The wait is over. Your dream of exploring one of the most historically rich destinations in the world — Is Coming True.  Join Changing Pace Travel for a once-in-a-lifetime extraordinary experience of where civilization began – Egypt. From the streets of Cairo to the banks of the Nile, and from the markets of Luxor to the heart of the once Nubian empire of Aswan – Get Ready for a phenomenal Change of Pace.
---
Tour Highlights:
Marvel at the oldest structure of the "seven wonders of the ancient world", the Great Pyramid of Giza
View the world-famous Aswan High Dam, an engineering miracle, built in the 1960s
Discover the Temple of Philae dedicated to the goddess Isis with its beautiful island location
Enjoy a 3-day cruise on the Nile and admire the spectacular scenery of the Nile Valley
Explore the imposing Greco-Roman Temple of Kom Ombo
Tour the stunning Temple of Edfu, dedicated to the falcon god Horus, built in the Ptolemaic period
Visit the magnificent Temples of Karnak, dating back over 3,000 years
Admire the two colossal statues of Ramses II at the entrance to the ancient Luxor Temple
Intraflight from Luxor to Cairo
Airline fuel surcharges
4 nights at 5-star Hotels
3 nights aboard Nile River Cruise
Daily Breakfast
Tour of Pyramids of Giza & Sphinx
Sound & Light show at Pyramids
Egyptian Grand Museum
Visit the Royal Mummies Hall and view the "sleeping" Kings of ancient Egypt
Stroll the Streets of Cairo and visit El Muallaga Church
Tour Temple of Philae
Tour Edfu Temple
Tour Karnak Temple
Tour Luxor Temple
Tour Valley of the Kings
Cooking Class of Oriental Egyptian Cuisine
All transfers with private motorcoach
English Speaking Local Egyptologist Guide
Hotel Details
Hotels in Cairo and Alexandria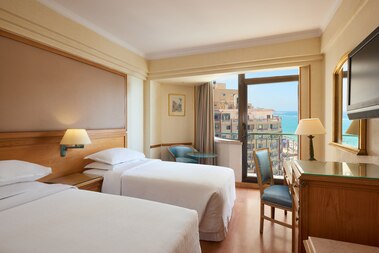 ---
Accommodations
Hotel selections will be similar in categories to both Ramses Hilton Cairo and Sheraton Alexandria. Resting on the scenic banks of the mighty River Nile, Ramses Hilton offers a relaxing retreat in the centre of Egypt's vibrant capital. Sheraton Montazah Hotel places guests in the heart of Alexandria, Egypt, offering easy access to stunning beaches, popular local attractions and historical spots to explore. Breakfast is included in your hotel accommodations.
Stay nights: 2 nights Cairo/1 night sleeper train/3 nights Nile Cruise/ 1 night Cairo/1 night Alexandria and 1 night Cairo *subject to change*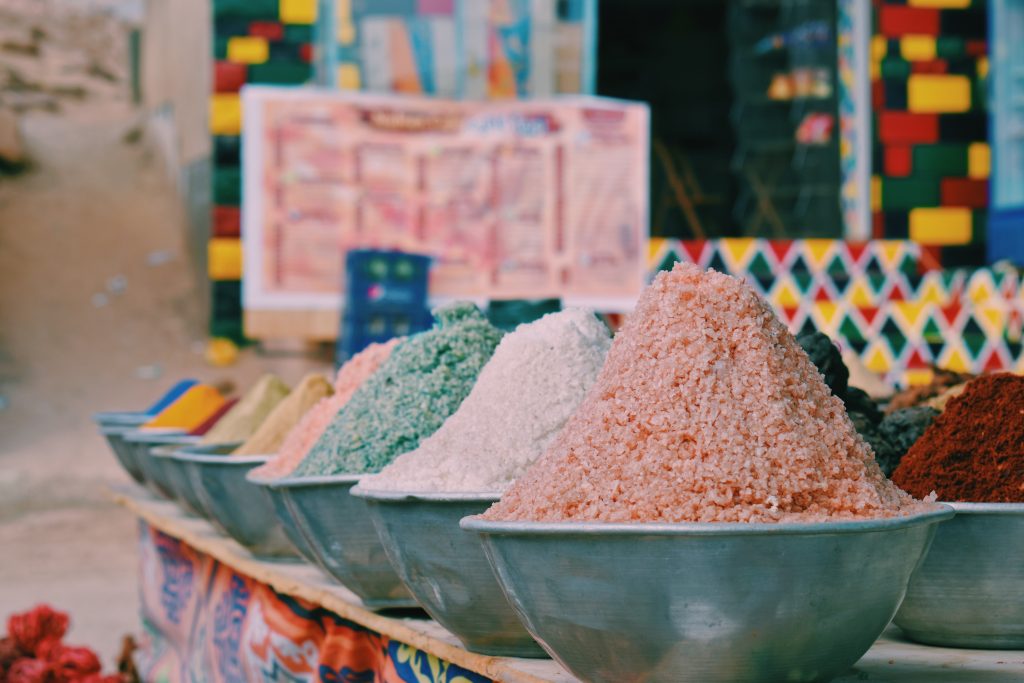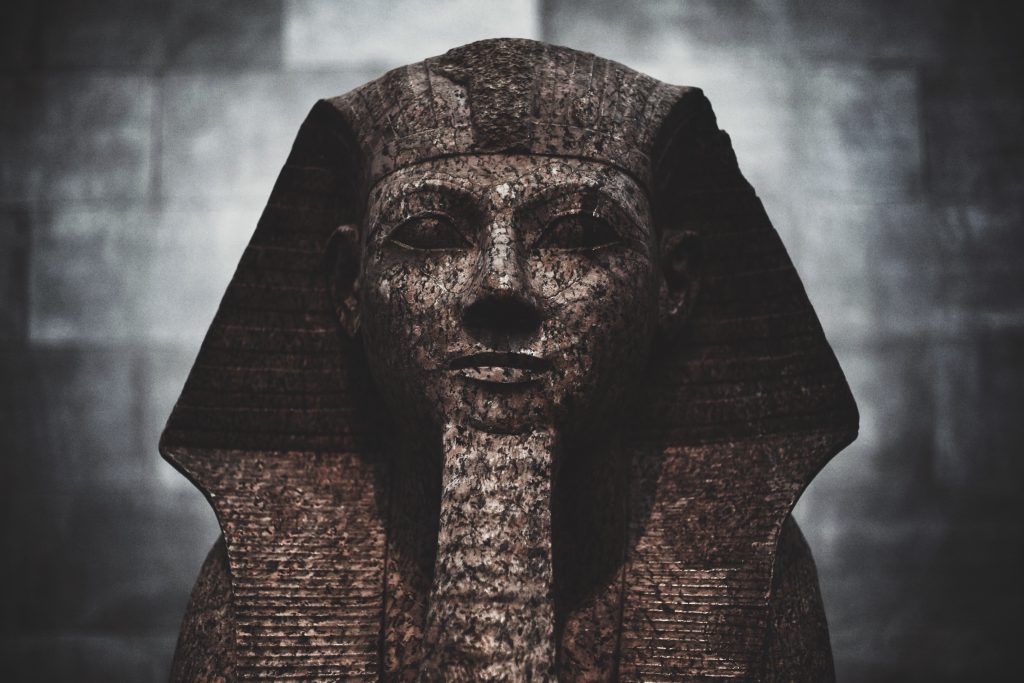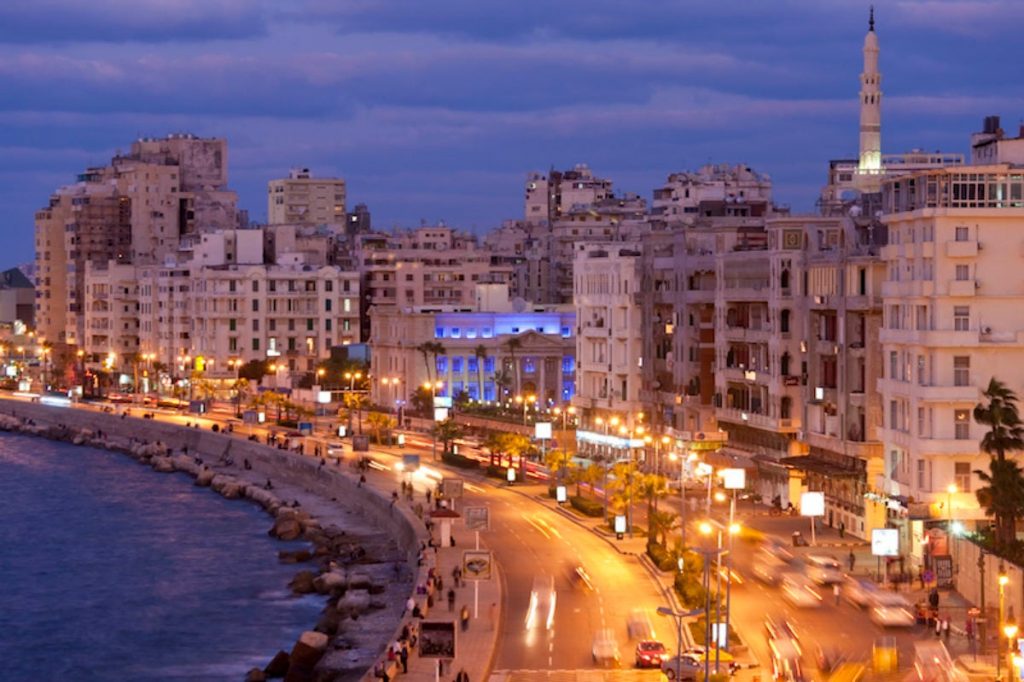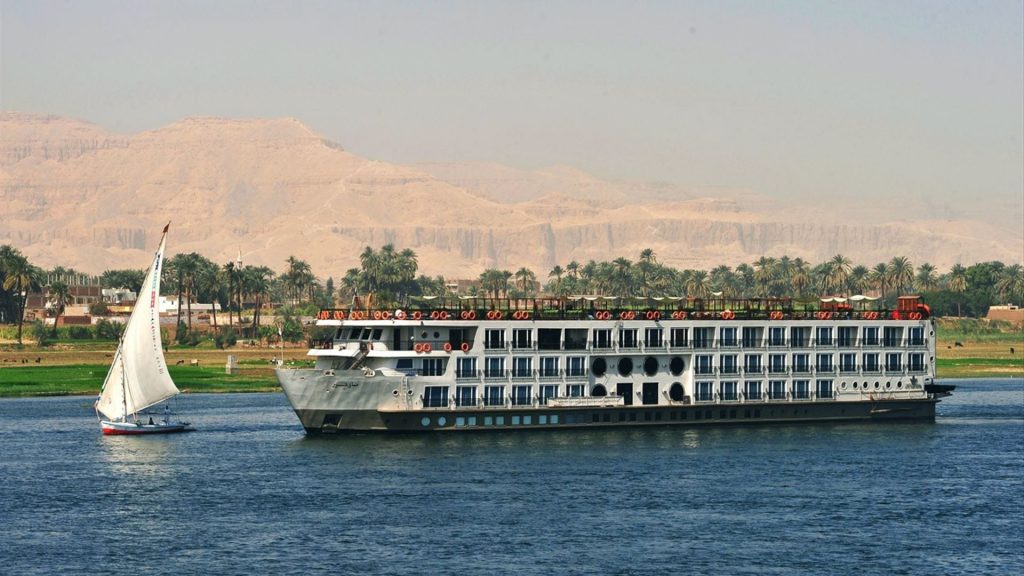 ---
Egyptian Cruise Ship
The Ancient Egyptians were masters of engineering, but their descendants have mastered the art of time travel. This fascinating journey into the distant past takes you back to the days of the pharaohs with all the comforts and accoutrements of the modern age.
With the help of an experienced Egyptologist guide, you'll embark on private tours of this ancient land's timeless landmarks and monuments, starting with in-depth tours of the Pyramids of Giza and the mysterious Sphinx before riding into the sunset atop a camel. Later, after exploring the stunning temple ruins of Karnak and Luxor, you'll cruise down the majestic Nile itself towards Aswan, pausing along the way to explore the archaeological treasures of the river's east and west banks, including the Valley of the Kings, the Valley of the Queens, Tutankhamun's tomb, and more.
Come alone or share your accommodations with another traveler. Need a roommate? Select this option on your registration form and we'll add you to our list (availability is not a guarantee). Payment Installment due dates are as follows:
Installments can be made monthly.
Special Note: *If you register after the date listed you will need to pay the past payment amount in order to catch up with the payment plan dates. Keep in mind that space is limited and this trip sells out quickly.
---
| Payment Plan | Deposit | Due Date |
| --- | --- | --- |
| Payment 1 | $300 | Jun 11, 2021 |
| Payment 2 | $300 | Aug 15, 2021 |
| Payment 3 | $300 | Oct 15, 2021 |
| Payment 4 | $300 | Jan 15, 2022 |
| Payment 5 | $300 | Mar 15, 2022 |
| Payment 6 | $300 | May 15, 2022 |
| Payment 7 | Final Balance | Jun 15, 2022 |
---
WHAT'S NOT INCLUDED:
International flights to Cairo (CAI)
Travel Insurance
Gratuities for drivers, tour guides, tour leaders, hotel housekeeping, cruise housekeeping, waiters/waitresses  and all services providers
Meals except where noted
Optional excursions offered by tour guide
Any arrival or departure taxes (if applies in the future by the Egyptian authorities).
Personal expenses
TRAVEL NOTES:
No more than two people to a room, rooms are priced as single or double occupancy
Flight Departs USA (JFK) on 10/10 (evening), arriving in Cairo on 10/11 (morning)
Flight Returns 10/21 (morning) from Cairo, arriving in USA (JFK) 10/21 (mid-day)
CANCELLATION POLICY:
241 days or more, prior to scheduled group arrival date, no PENALTY will be assessed.
240 days prior to/up to group arrival date of trip: There will be a 25% Penalty of Total cost of room.
239-180 day prior to/up to group arrival date: There will be a 50% Penalty of Total cost of room.
179-120 days prior to/up to group arrival date: There will be a 100% Penalty (TOTAL COST OF ROOM).
TRAVEL INSURANCE:
Changing Pace Travel highly recommends that every traveler purchase travel insurance. Missing a vacation is bad enough; and losing the money you paid for your vacation is even worse. Trip Insurance is the only way to redeem a portion of your unused travel payments. A free travel insurance quote is available to anyone interested in traveling (Travel Insurance – Changing Pace Travel). Travel Insurance is an additional expense and can be purchased on your own. Any questions regarding policies should be directed to the Travel Insurance Company.
IMPORTANT NOTES:
For this trip, we are partnering with Dancin' Doug Travel (DDT). Policies and terms and conditions are established by his Travel Agency. DDT hosts large group trips Internationally, and this will be his 3rd Escorted Group Tour to Egypt. We're in good hands.
Non-refundable deposit is required at the time of booking.  Payment installment plan available. Final payment and balance due June 15, 2022.
PLEASE NOTE: The payment schedule(s) noted above must be strictly followed in order to guarantee the package rates in effect when your deposit is made. Failure to follow the established payment schedule may result in changes/loss or increases to your package rate. Payment of deposit confirms your acceptance of this policy. Client agrees to be responsible for the layaway amount due at time of Cancellation.
If you choose the payment plan, you will receive monthly notices prior to when your payment is due.
Provided full payment is received no later than your Final Payment Due Date, itineraries and travel instructions will be sent via email 60 days prior to travel.
All prices are based on the rates of exchange in effect at the time of price quotation. In the event that the US dollar devalues, Changing Pace Travel, LLC reserves the right to increase prices accordingly. Your final invoice will reflect increases resulting from currency devaluation. You will be notified as we are notified.
Solo Travelers: A roommates list option will be available. You may request to be added to our list via our registration form. We do not pair roommates, however we can offer the list to you and others interested in this option. Be sure to select "double occupancy" on your registration form.
You can log-in to your payment invoice to view your account 24-hours a day. Additionally, you can pay on your invoice in small increments at ANY TIME throughout your billing cycle.
VISA & PASSPORT REQUIREMENTS
American nationals travelling to Egypt do not require a visa prior to traveling; they shall receive an entry permission stamp upon arrival.
For travel to Egypt all passports must have a validity of at least 6 months from the date of return to America.
It is recommended that a copy of each individual's passport details page is taken on tour as a record for each person traveling should any incident occur – such as stolen/lost passport or ticket or for individual further identification purposes.
AIR TRAVEL
Checked baggage: Please note that each passenger may take 1 piece of luggage (weighing no more than 20kg) to check-in to the aircraft's hold, free of charge/at no extra charge (if low-cost). Any bags in excess of this free baggage allowance may incur a baggage fee.
Cabin baggage: Each passenger may take 1 piece of hand luggage with a maximum size of 58 x 45 x 25cm – NB. You must be able to lift your bag unaided into the aircraft overhead locker. Cabin crew will assist customers with additional needs.
Please note that the above allowances are subject to change.
American & FOREIGN COACHES
Please note that coaches have limited space for luggage, therefore we recommend only taking 1 piece of hold luggage per person.
All foreign coach companies used for transfers and excursions must conform to all local, national and international standards, with the minimum requirement that they hold an Operator's License, Fleet insurance and Public Liability and therefore may not have seatbelts fitted
We would strongly advise you of the need to observe the loading and unloading of suitcases from the coach and safe transportation of each case into the hotel on arrival and departure.
Climate/Clothing:
Spring: 70°F – 85°F; Summer: 80°F – 130°F; Autumn: 70°F – 85°F; Winter: 60°F – 85°F. Bring comfortable shoes, a sweater, clothes you can layer and an all-weather coat. Sunscreen and a hat or sunglasses are also recommended. Some religious sites do not allow shorts or sleeveless shirts.
TIPPING/GRATUITIES
Please note that the following amounts are only guidelines and not obligatory. Tipping is generally a way of life in Egypt and to a certain degree, expected. As a group you may want to tip more, less or not at all, depending on your experience.
Language:
Arabic is the local language. Limited English is generally understood and spoken as well.
Currency:
The Egyptian pound is the currency of Egypt.
Electricity:
The voltage used is 220 volts. *Note: The U.S. uses 120 volts and you can purchase a converter and transformer at most hardware stores for your 120V appliances. Make sure it has the 2 round sticks like the one on this picture. (Universal Grounded Adapter to US Plug)
Shopping:
Stick to the Egyptian bazaars offering colorful wares and great bargains, and be prepared to haggle. You may wish to avoid the street vendors, some of whom can be very aggressive. Egyptian tour guides do take visitors into pre-approved shops during the itinerary. Even shop owners at the most respectable stores tend to be somewhat aggressive. Again, should you be made to feel at all uncomfortable, do report the incident to your tour manager and/or LONT Travel.
Health Precautions:
No inoculations are necessary when arriving in Egypt from the U.S. But consult with your health care provider before traveling.
*To prevent "Montezuma's Revenge," avoid the tap water, including raw fruits and vegetables washed in tap water. Your stomach may still become upset due to the change in diet. Bring anti-diarrhea medicine just in case.
*For the latest overseas travel health information, call the Center for Disease Control's traveler's hotline at 404-332-4559. Or visit their web site at: www.cdc.gov
Conservation/Code of Conduct:
Islam is the dominant influence and many traditional customs and beliefs are tied up with religion. The people are generally courteous and hospitable and expect similar respect from visitors. Handshaking will suffice as a greeting. Because Egypt is a Muslim country, dress should be conservative and women should not wear revealing clothes, particularly when in religious buildings and in towns (although the Western style of dress is accepted in modern nightclubs, restaurants, hotels and bars in Cairo, Alexandria and other tourist destinations). Official or social functions and smart restaurants usually require more formal wear. Smoking is very common.
Departure Tax:
There is no Departure tax levied in Egypt.
Making reservations for this package signifies your acceptance of our Full Terms and Conditions.
All payments to Changing Pace Travel, LLC (CPT) are non-refundable and non-transferable unless otherwise specified. CPT has contractual agreements with hotels and vendors that do not allow us to obtain any refunds. This allows us to keep our package prices low and allow you to make monthly payments on your travel experience.
When specified, refund restrictions and policies for unused travel or vacation components vary and are subject to applicable rules of each supplier. Insurance premiums, airfare and some supplier fees are nonrefundable. Please inquire about supplier refund policies at the time of booking.
TRAVEL INSURANCE: Unfortunately, there are always situations and factors that may arise to cause you to cancel your travel experience. Changing Pace Travel (CPT) always recommends that you purchase Travel Insurance (even if it's not through us) to safeguard your trip and secure your investment. Travel Insurance helps provide coverage for Trip Cancellation, Interruption, Baggage Loss or Delay, Medical Expenses and more. Depending on the particular contract, there are usually fees and penalties involved with canceling. CPT will assess those fees/penalties according to the particular contract/travel experience that you are on when resolving your cancellation request. Please check on the registration form (provided by CPT) if you accept or decline Insurance. We cannot book you without your response.