---
Live Your Best Greek Life
Pack your bags and join Changing Pace Travel in the Greek Isles for a picturesque vacation experience. The Greek islands are the perfect place to just chill, but why do just that when you can do so much more. From the winding staircases and crisp whitewashed buildings to clear blue seas and caldera sunsets – Greece will leave you speechless. Among other things, you'll stroll the labyrinth of cobbled streets, stop for beverages at cozy cafes and shop arts and craft as you marvel graceful old buildings. The excitement continues in Mykonos with scenic views, world famous ruins, and colorful blue and red domes upon quaint tiny islands. Of course, shopping new styles in Greece is also on the list of must do's. Did we forget to mention that you'll have the opportunity to take to the streets of Santorini and capture epic photos? On your free day, you can create even more memories with an epic flying dress photoshoot, tour more and/or relax at the beach.
---
Tour Highlights:
Private Tours
Athens Walking Tour

Private Santorini Catamaran Cruise with Dinner

Wine Tour & Tasting

Touring Delos
Free time to explore more, shop or enjoy the beaches
9 nights Accommodations in 4-5 Star hotels

3 nights at Royal Olympic Hotel (Athens)
3 nights at Deliades Hotel or Similar (Mykonos)
3 nights at Majestic Hotel or similar (Santorini)

Breakfast Daily
CPT Welcome Dinner
Private Full Day Athens Walking Tour
Visit Acropolis of Athens
Private Peloponnese Wine Tour & Tasting
Private Delos Tour with transfer
Private Santorini Catamaran Cruise (dinner included)
High Speed Ferry Transfers to Athens-Mykonos, and Mykonos to Santorini (economy class)
Intra-Flight from Santorini to Athens (return for final departure)
Airport Transfers
All Entrance Fees
CPT Signature Gift
CPT Hostess on site
Hotel Details
Athens, Mykonos, Santorini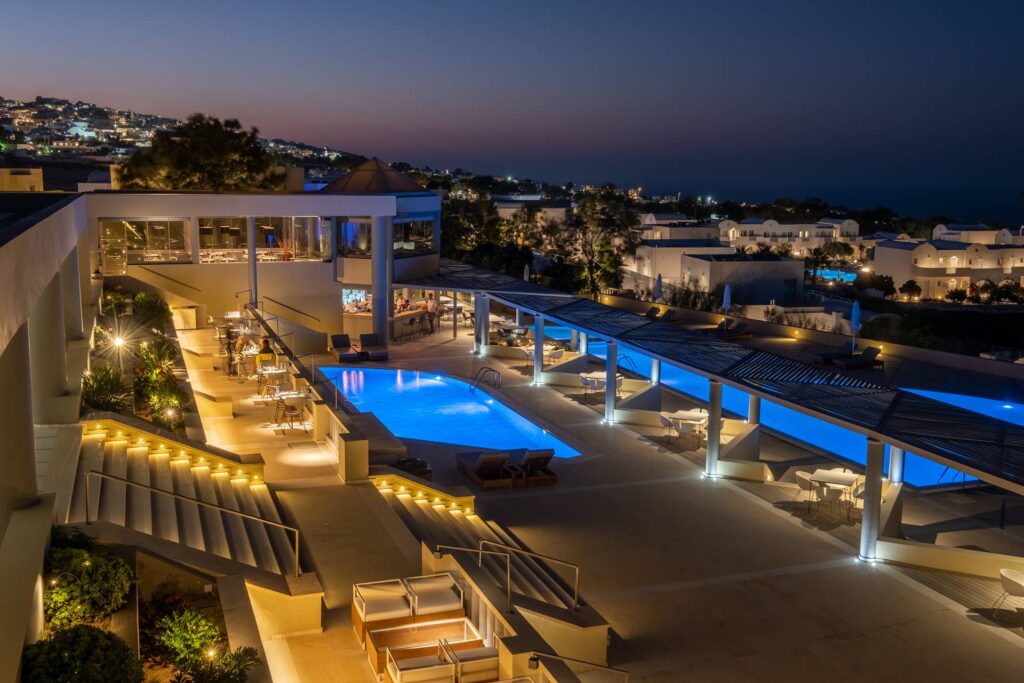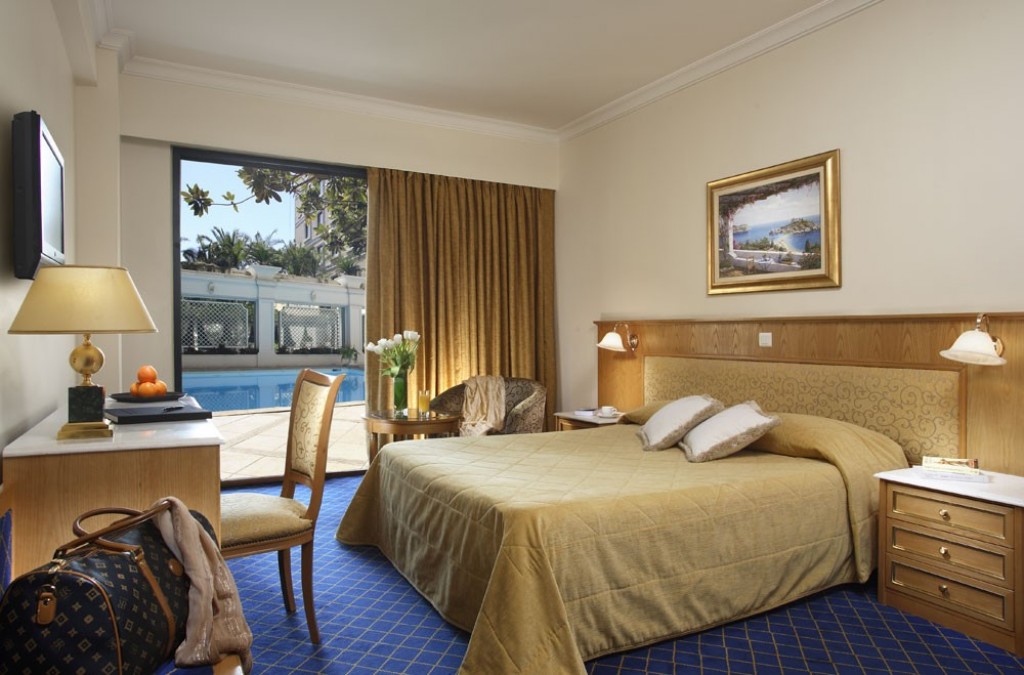 Athens Hotel

Royal Olympic Hotel
This five-star elegantly decorated hotel in pleasantly situated in Athens and is center front to historic monuments and masterpieces including the Royal Olympic, the Temple of Zeus, the Acropolis, Hadrian's Gate and the Marble Stadium, just to name a few.
Amenities:
Executive Room
Air Conditioned
High Speed Wi-Fi
Soundproof Rooms
Safe
24-hour Room Service
Ironing Services
Bathroom amenities
NOTE:
Check-in: Saturday, July 6, 2024
Check-out: Tuesday, July 9, 2024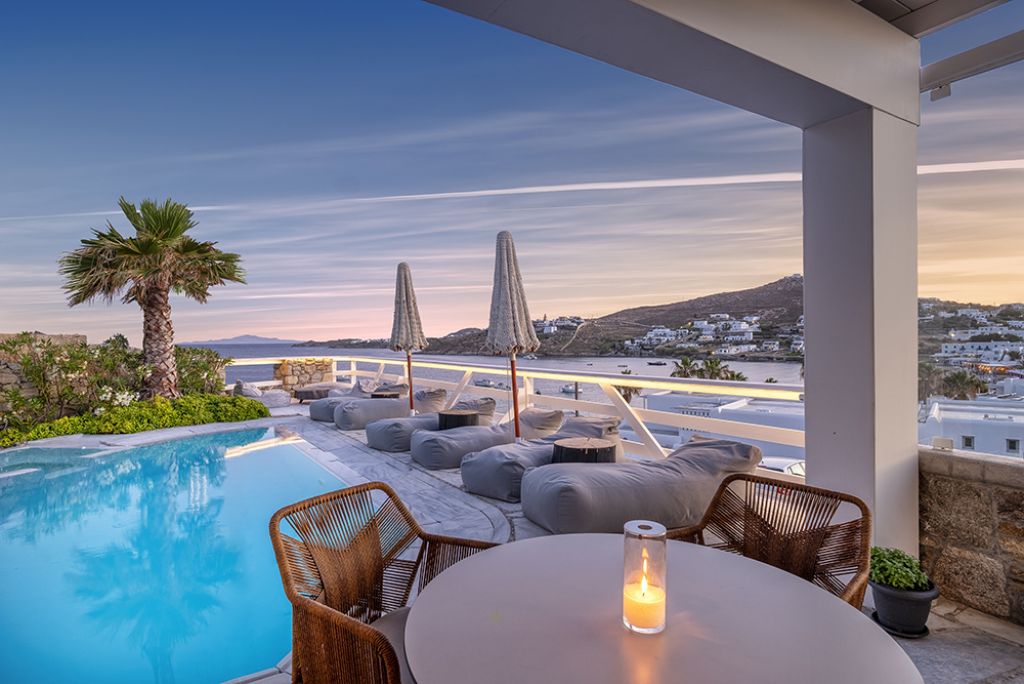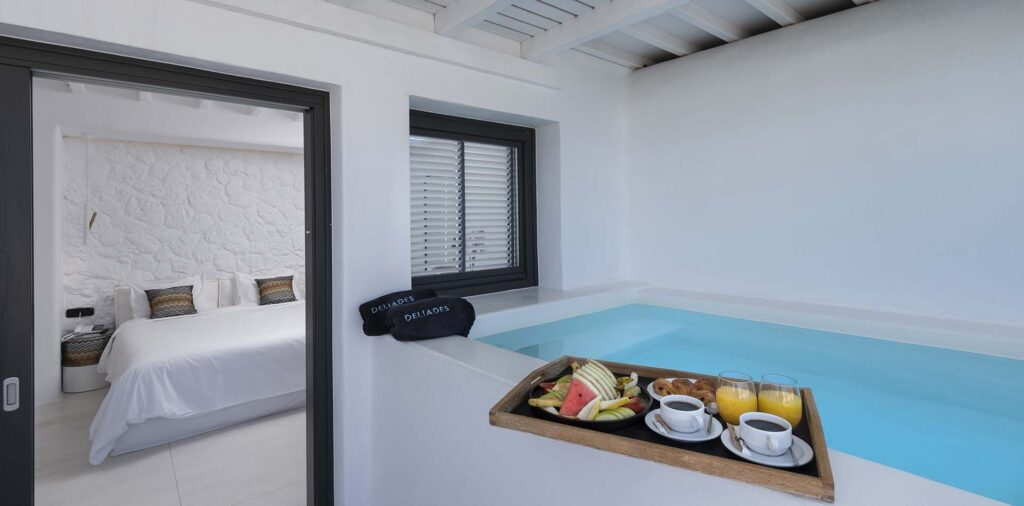 Mykonos hotel

Deliades Hotel or Similar
Deliades Hotel is situated at the edge of Ornos Bay, overlooking the picture-perfect bay and offers beautiful views of Ornos beach. This 4-star hotel in Mykonos that will charm you with authentic Cycladic architecture and refined accommodation facilities featuring bright and spacious rooms.
Amenities:
Rooms with hot tubs or private pool
Queen beds or twin beds
Bathroom with bathtub
Air condition
Safe
Room service, 24-hour
High Speed Wi-Fi
Balc0ny with sitting area
NOTE:
Check-in: Tuesday, July 9, 2024
Check-out: Friday, July 12, 2024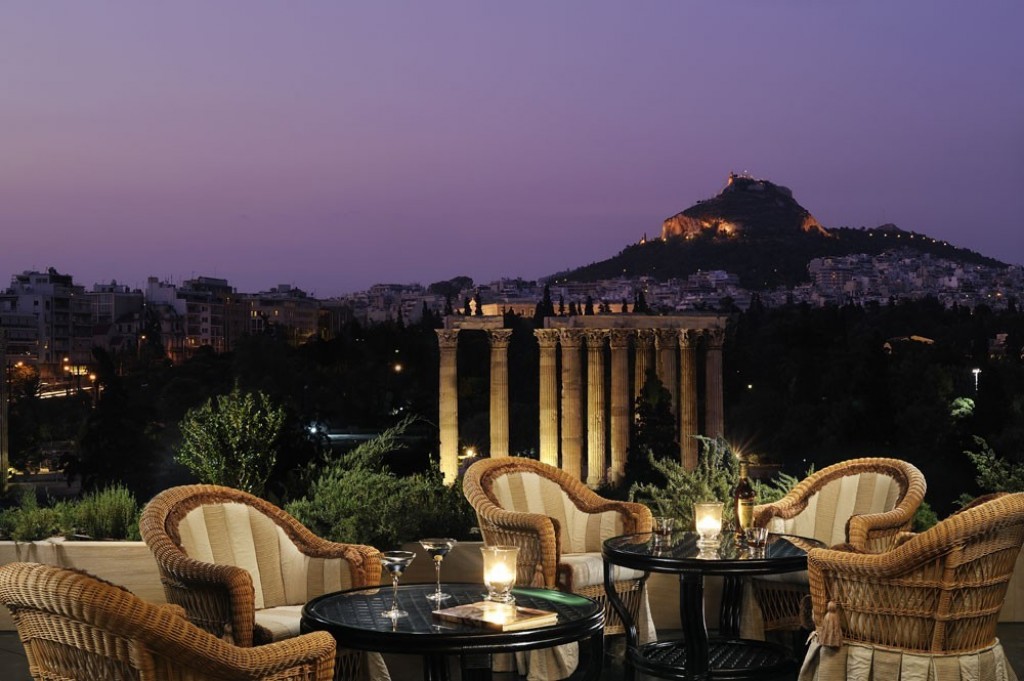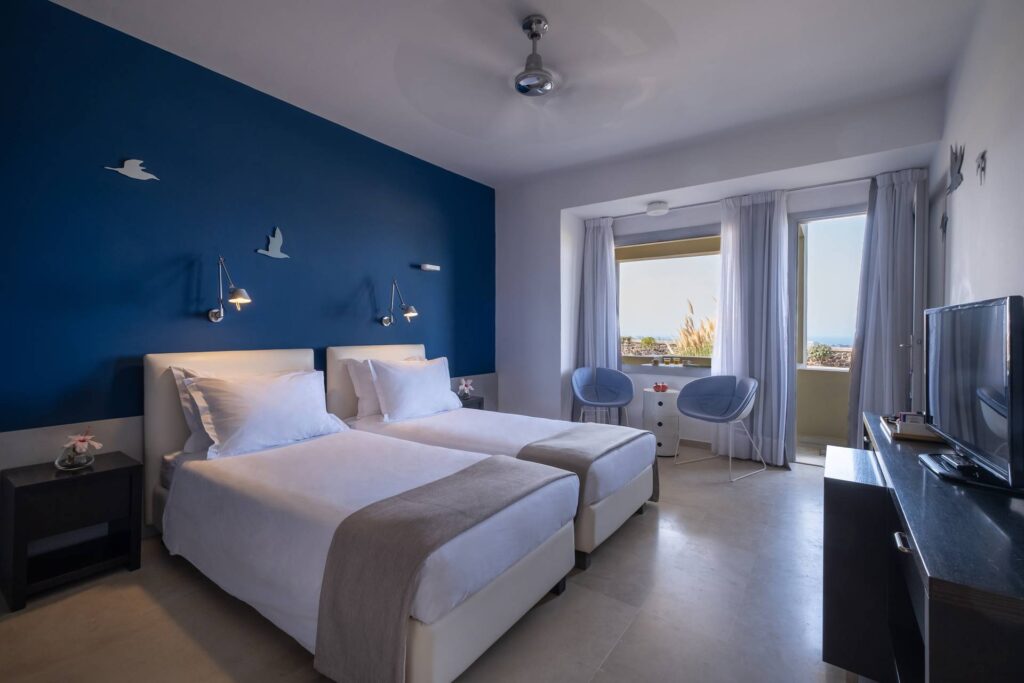 Santorini hotel
The Majestic Hotel or Similar
Majestic Hotel is ideally situated near the iconic town of Fira, presenting scenic views of the Caldera and the Aegean Blue.
Amenities:
Volcano View
Individually controlled a/c
Flat screen TV with local & international channels
Free Wi-Fi internet connection
Pre-stocked mini bar
Safe
Ceiling fan
Soundproof
Safe
Room service, 24-hour
High Speed Wi-Fi
Air Conditioned
NOTE:
Check-in: Friday, July 12, 2024
Check-out: Monday, July 15, 2024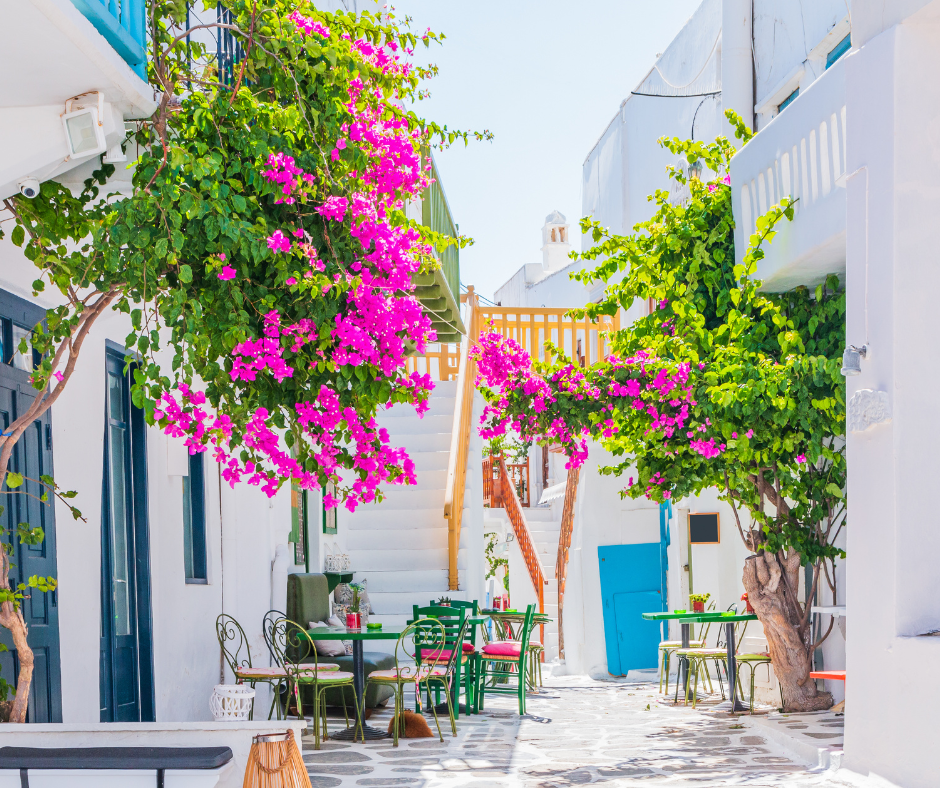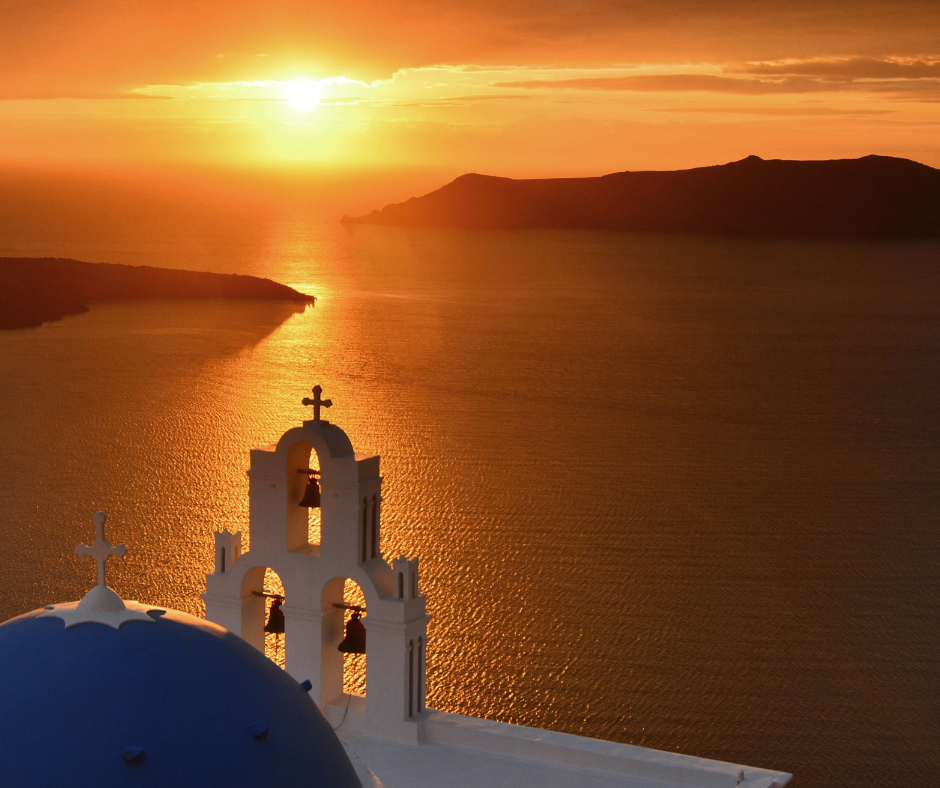 Payment Installment Plan:
Payment amounts and due dates are listed on the booking page.
Your initial deposit is due at the time of booking.
Future payments are due according to the payment schedule you select.
---
WHAT'S NOT INCLUDED:
International Flight to Athens, Greece
Gratuities for drivers and tour guides
Meals not mentioned
Beverages are not included in meals
Travel Insurance
Personal expenses
Anything not listed in the Included Section
TRAVEL NOTES:
No more than two people to a room; rooms are priced as single or double occupancy.
Hotel check-in date is Saturday, July 6, 2024
A valid passport is required to travel internationally and to check-in to your flight. Please ensure that your passport is valid for more than six months beyond your travel dates.
Passengers are responsible for ensuring that they have the proper travel documents and must check with the respective consulate(s) or visa agency to determine if any visas are required.
Any information provided on the travel description pertains to US citizens only. Non-US citizens should check with the respective consulate of the country(s) to be visited for current entry requirements.
TRAVEL INTERRUPTION:
Changing Pace Travel recommends that every traveler purchase travel insurance. Travel Insurance is an additional cost. Any questions regarding policies should be directed to the Travel Insurance Company. A free quote is available here.
IMPORTANT NOTES:
All payments are non-refundable, non-transferable and final.
A payment installment plan is available. You may also pay your balance in full at any time during your payment cycle.
Payment Installment Plan: If one payment is missed, your registration will be automatically cancelled (after the grace period) and a reinstatement fee will apply in order to resume the trip. Additionally, if the total balance is not made by the final payment date, all reservations will be forfeited.
Late Payments: A 7-day grace period after scheduled due dates will be allowed with no penalty (except for the final payment). Reservation cancellation and forfeiture of all payments will occur afterwards.
Important Message: You may possibly reinstate your reservation with a reinstatement fee of $200; if circumstances are warranted. Changing Pace Travel has the authority to decline reinstatement at any time. Late payment requests can be made in writing via email at least 7 days prior to billing due dates. Approvals are subject to owner's discretion and accounts in good standing.
If you choose the payment plan, you will receive monthly notices prior to when your payment is due.
Provided full payment is received no later than your Final Payment Due Date, itineraries and travel instructions will be sent via email 30 days prior to travel.
All prices are based on the rates of exchange in effect at the time of price quotation. In the event that the US dollar devalues, Changing Pace Travel, LLC reserves the right to increase prices accordingly. Your final invoice will reflect increases resulting from currency devaluation. You will be notified as we are notified.
CPT requires acknowledgment of our Terms and Conditions and Invoicing policies during registration.
You can log-in to your payment invoice to view your account 24-hours a day. Additionally, you can pay on your invoice at ANY TIME throughout your billing cycle.
Making reservations for this package signifies your acceptance of our Full Terms and Conditions.
All payments to Changing Pace Travel, LLC (CPT) are non-refundable and non-transferable unless otherwise specified. CPT has contractual agreements with hotels and vendors that do not allow us to obtain any refunds. This allows us to keep our package prices low and allow you to make monthly payments on your travel experience.
When specified, refund restrictions and policies for unused travel or vacation components vary and are subject to applicable rules of each supplier. Insurance premiums, airfare and some supplier fees are nonrefundable. Please inquire about supplier refund policies at the time of booking.
TRAVEL INSURANCE: Unfortunately, there are always situations and factors that may arise to cause you to cancel your travel experience. Changing Pace Travel (CPT) always recommends that you purchase Travel Insurance (even if it's not through us) to safeguard your trip and secure your investment. Travel Insurance helps provide coverage for Trip Cancellation, Interruption, Baggage Loss or Delay, Medical Expenses and more. Depending on the particular contract, there are usually fees and penalties involved with canceling. CPT will assess those fees/penalties according to the particular contract/travel experience that you are on when resolving your cancellation request. Please check on the registration form (provided by CPT) if you accept or decline Insurance. We cannot book you without your response.