---
Get Ready to Cruise Away
Pack your bags and join Ladies Who Soar in Venice, Italy for a cruise to the Greek Isles for a picturesque vacation experience. The Greek islands are the perfect place to just chill, but why do that when we can do so much more. From the winding staircases and crisp whitewashed buildings to clear blue seas and caldera sunsets – Greece will leave you speechless. Among other things, you'll stroll the labyrinth of cobbled streets, stop for beverages at cozy cafes and shop arts and craft as you marvel graceful old buildings. The excitement continues in Mykonos — with scenic views, world famous ruins, and colorful blue and red domes upon quaint tiny islands. Of course, shopping new styles in Greece is also on the list of must do's. Did I forget to mention that you'll have the opportunity to take to the streets of Santorini and capture epic photos? No, I saved it for last – So, if you're simply looking to live out one of your bucket list dreams –
REGISTER NOW FOR SALE PRICES!
What's Included:
7 days aboard Norwegian Dawn Ship
Accommodations of choice below
All meals in main dining room (plus specialty restaurants)
Ultimate Beverage Package (alcoholic beverages)
Dining Package
LWS Meet & Greet Kickoff
All-White Dinner Party
Sunset Cocktails and Conversations
LWS Radiant Blue Pool and Hot Tub Party
1-Group Excursion (fees apply) TBD
LWS Signature Gift
All taxes and port charges
---
7-Day Greek Isles Itinerary
Few to no days at sea…
Sunday, August 29
Ship Departs Venice, Italy
Departs 5:00 pm

Monday, August 30
Kotor, Montenegro
Arrives: 2:00 pm Departs: 8:00 pm

Tuesday, August 31
Corfu, Greece
Arrives: 10:00 am Departs: 4:30 pm

Wednesday, September 1
Santorini Island, Greece
Arrives: 2:00 pm Departs: 10:00 pm
Thursday, September 2
Mykonos, Greece
Arrives: 7:00 am Departs: 3:00 pm
Thursday, September 3
Argostoli, Greece
Arrives: 8:30 am Departs: 3:00 pm
Thursday, September 4
Dubrovnik, Croatia
Arrives: 7:00 am Departs: 1:00 pm
Thursday, September 5
Ship Arrives at Venice, Italy
Arrives: 7:00 am
FEATURES
Norwegian Dawn Cruise from Venice, Italy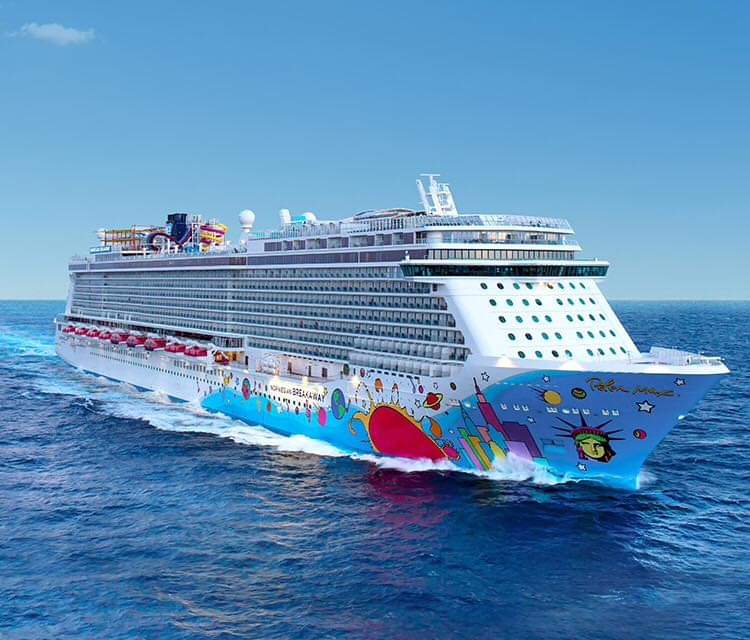 Norwegian Dawn Ship 
Relax, Adventure and everything in between on this active 'Freestyle' Ship. Let it all out, achieve the perfect zen, or liven up at night. You choose!
Highlights:
Mandara Spa with Thermal Suite
The Oasis Pool
Active Sea Activities
Nightlife Entertainment
Second City Comedy Club
Complimentary Vegas Style Entertainment
Complimentary Star Theater
Dawn Club Casino
14 dining options and 12 bars and lounges
plus more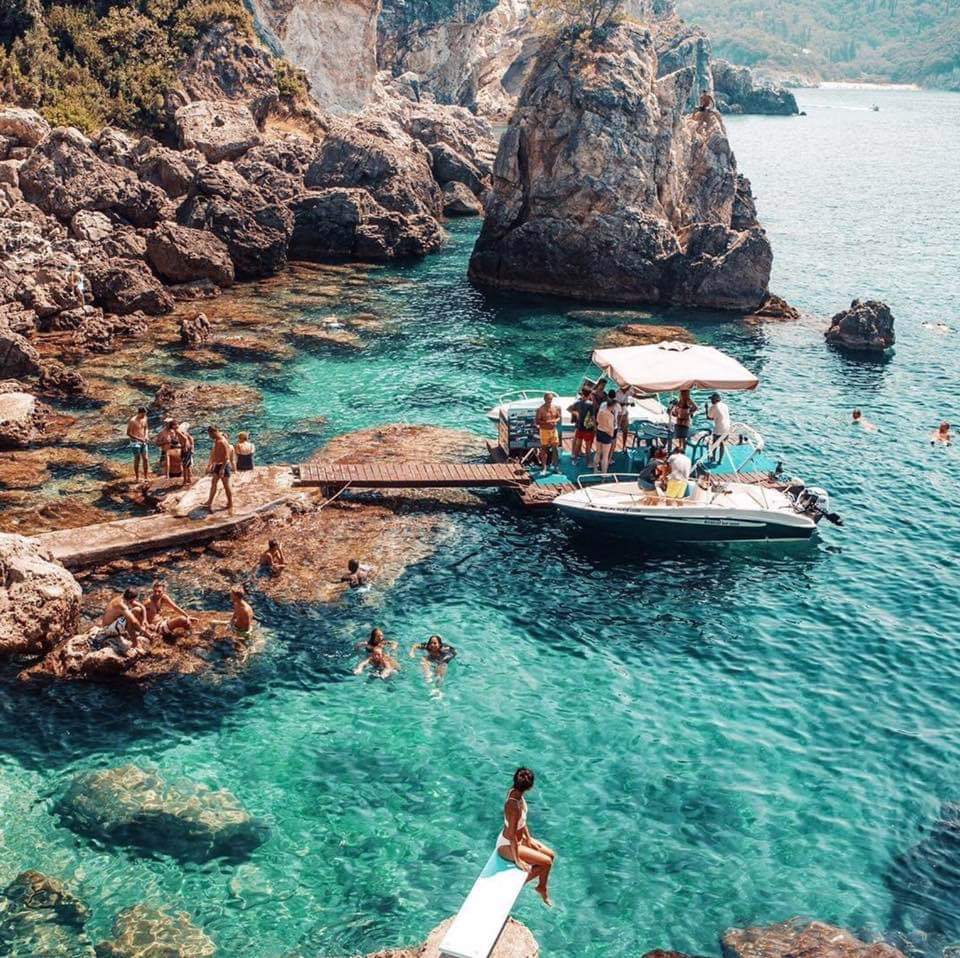 Discover the Greek Isles
Step off the ship and begin your week exploring the secluded city of Kotor, Montenegro, with it's dramatic 65-foot high protective walls. Then, after taking in 4 fascinating stops in the Greek Isles-including world-class destinations like Santorini and Mykonos- explore the spectacularly picturesque town of split, Croatia. Home to 3 UNESCO World Hertiage sites: the Palace of Diocletian, St. Jacob's Cathedral in Sibenik and Trogir, and entire city-island of extravagant Baroque architecture.
Highlights:
Medieval City of Kotor
The Bay of Kotor Tuk-Tuk
Achilleion Palace & Corfu Town
Lost City of Atlantis
Delos Island
Birthplace of Artemis and Apollo
Kalafatis Beach
Byzantine Cathedral and 16th Century Frescoes
Lake Melissani and Drogarati Cave
St. Andres Monastery and Robia Winery
Ancient Salona and Trogir Medieval City
The Dragon's Dungeon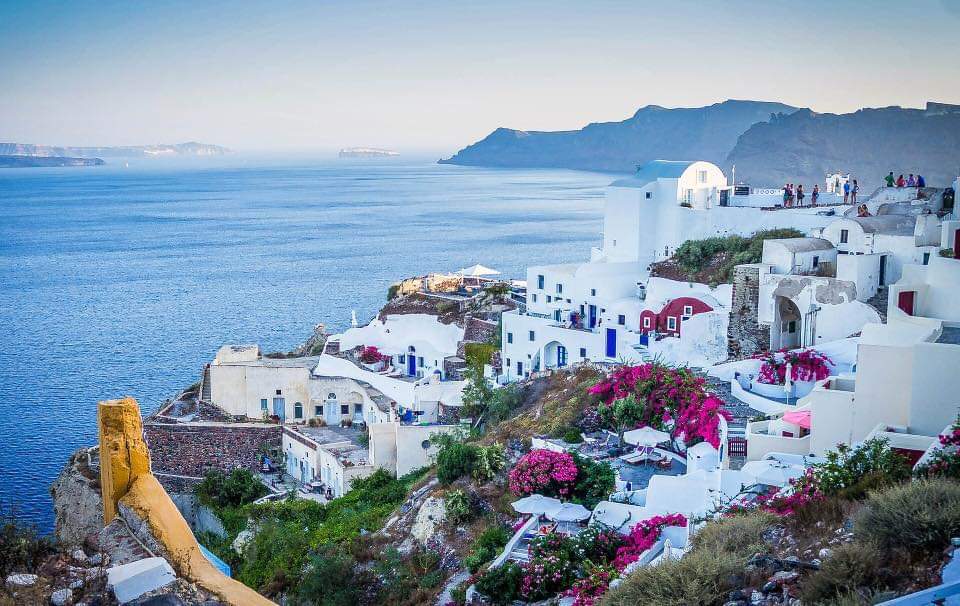 Venice, Italy 
Planning on spending a day in Venice? This one day suggested list is for the traveler who hopes to see the city's most iconic sights quickly-
Highlights:
Visit St. Mark's Square
Ponte dell'Accademia
Rialto Bridge
Piazza San Marco
Gondola Ride
Bridge of Sighs
Doge's Palace and San Marco Campanile
Back Streets of Venice
Murano & Burano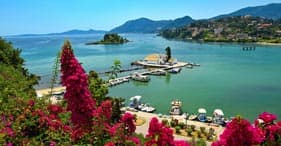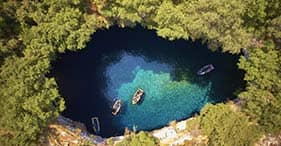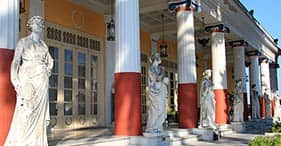 RESERVE YOUR TRIP NOW
INSIDE CABIN
DOUBLE: $1480 per person
OCEAN VIEW WINDOW CABIN
DOUBLE: $1720 per person
BALCONY CABIN
DOUBLE: $2200 per person
Solo cabins and shared cabins are available. A roommates list is available, however roommates are not guaranteed.
---
| Payment Plan | Amount | Due Date |
| --- | --- | --- |
| Initial Deposit | $250 per cabin | 02/28/20 |
| First Payment | $100 per cabin | 09/15/20 |
| Final Payment | Full Balance | 04/15/21 |
*No roommate? Please call us if interested in sharing your cabin for double occupancy prices.
---
CABINS LIMITED!
WHAT'S NOT INCLUDED:
Gratuities of $14.50 per person, per day – request to pay in advance.
Beverage Svc Charge ($138.60 total per person) and Dining Srv Charge ($19.80 total per person) – request to pay in advance.
Travel Insurance
Personal Expenses
Excursions
Transportation to Venice, Italy
TRAVEL INSURANCE:
Travel Insurance is highly recommended in the event that an unforeseen situation arises and your trip is impacted. Please review NCL's Travel Insurance details here.
Inside Cabin – Standard: $139 per person
Ocean View Cabin – Standard: $159 per person
Balcony Cabin – Standard: $209 per person
IMPORTANT NOTES:
All payments made to Changing Pace Travel are non-refundable, non-transferable and final.
For Payment Plan – If payments are NOT made by the final payment date, reservations will be forfeited.
If you choose the Installment payment plan, you will receive notices prior to when your payment is due.
A $100 late fee (per person) will be added to all accounts if not paid within a 3-day grace period. All late payment requests must be approved by management before the final payment deadline on your account.
Provided full payment is received no later than your Final Payment Due Date, confirmations and details will be sent via email 30 days prior to sailing.
Name changes are allowed with a $50 name change fee.
It is your responsibility to keep Changing Pace Travel informed of email address changes, as this is our primary way of communication.
You may purchase Travel Insurance as an add-on to your package.
GROUP NOTES:
The group will have upgraded amenities on this sailing, which include a beverage package and dining package. The Beverage Package will include unlimited open bar. The dining package will allow you to dine at specialty restaurants on the ship.
TRAVEL NOTES:
A valid passport is required for this cruise. Your passport will be needed for International Travel to Venice, Italy.
When making your reservation, you can choose to pay in full or select our payment plan. If you select the payment plan option, you will will receive regular notices when your payment is due.
Please note: You should begin looking for flights 9 months before the event. You should purchase your flight no later than 30 days before the trip.
We strongly encourage you to select a flight that arrives in Venice no later than 12pm. You should arrive to the cruise port and ship no later than 3pm. This is FIRM!
Only Inside Cabins, Ocean View, and Balcony Cabins are available for group booking. If you would like an alternative Cabin or Suite, please send an email to us and be prepared to make a $250 per person deposit (deposit fee can change).
We will offer a Post Cruise Add-on Option, and possibly a Pre-Cruise as well. Hotel accommodations in Venice, Italy will be available to opt-in and at a later date. Group Tours will be announced later.
Men are welcome to attend this event at the same price.
OCCUPANCY DETAILS:
Single Occupancy = one person to a cabin
Double Occupancy = two person to a cabin
Making reservations for this package signifies your acceptance of our Full Terms and Conditions.
All payments to Changing Pace Travel, LLC (CPT) are non-refundable and non-transferable unless otherwise specified. CPT has contractual agreements with hotels and vendors that do not allow us to obtain any refunds. This allows us to keep our package prices low and allow you to make monthly payments on your travel experience.
When specified, refund restrictions and policies for unused travel or vacation components vary and are subject to applicable rules of each supplier. Insurance premiums, airfare and some supplier fees are nonrefundable. Please inquire about supplier refund policies at the time of booking.
TRAVEL INSURANCE: Unfortunately, there are always situations and factors that may arise to cause you to cancel your travel experience. Changing Pace Travel (CPT) always recommends that you purchase Travel Insurance (even if it's not through us) to safeguard your trip and secure your investment. Travel Insurance helps provide coverage for Trip Cancellation, Interruption, Baggage Loss or Delay, Medical Expenses and more. Depending on the particular contract, there are usually fees and penalties involved with canceling. CPT will assess those fees/penalties according to the particular contract/travel experience that you are on when resolving your cancellation request. Please check on the registration form (provided by CPT) if you accept or decline Insurance. We cannot book you without your response.